Top 5 Affordable Webinar Software
Webinar software is widely used as an excellent tool that connects your prospects, partners and colleagues from all around the world. So, are you now looking for reliable yet affordable webinar software to communicate with your participants more easily, conveniently and hassle-freely?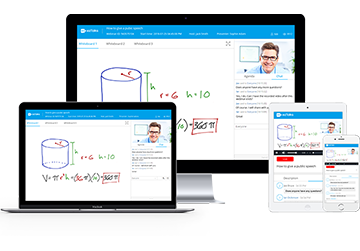 Best Affordable Webinar Software
Free for up to 100 Participants
Fluent HD Video/Audio Quality
Screen Sharing and Whiteboard
Polls, Survey and Recording
Rebranding and Paid Webinars
Sign Up Free Now
There are a plenty of webinar tools available in the market. But, which one is the right pick for you? Here, we'll share a list of top five reliable yet inexpensive webinar software.
Top 5 Affordable Webinar Software
1. ezTalks Webinar ★★★★★
ezTalks Webinar should be your first and foremost choice option when it comes to inexpensive webinar software. Using this cutting-edge software, you can set up and prepare your events easily, run webinars smoothly and even make webinars productive. In addition to its superior quality video and audio, it also comes with other intriguing advantages that will eventually make your webinar presentations blissful and seamless via PC, web, and mobile apps.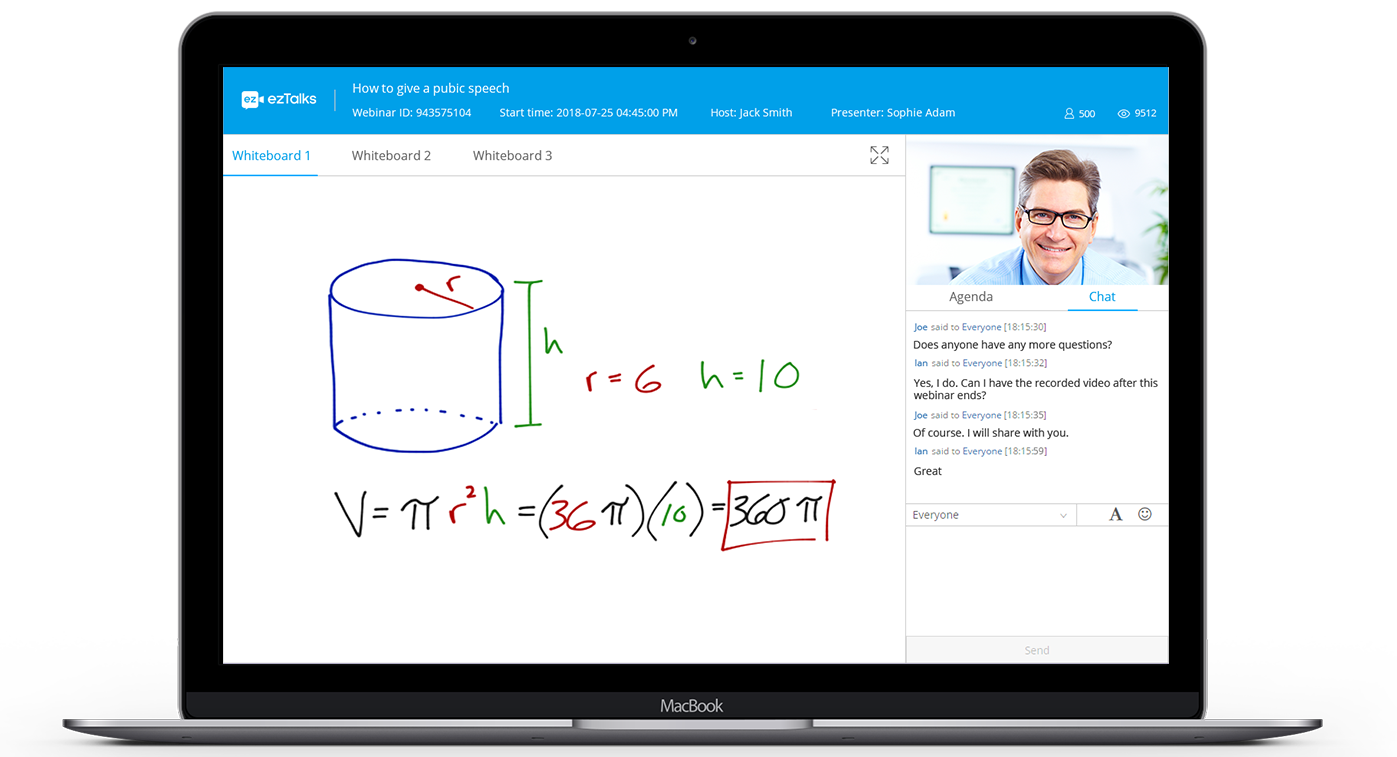 Advantages:
Prepare Webinars Easily
Using ezTalks Webinar, you can set up and prepare a webinar easily by using its rebranding, scheduling, invitation email and other associated features.
Run Webinars Smoothly
It is possible to present your ideas to the audience and interact with participants effortlessly via collaborative tools like screen sharing, interactive whiteboard and online chat. Also, you can collect feedback in real time with the quick polls & survey.
Make Webinars Productive
It is effective to make your webinars more productive by analyzing the reports and statistics. This powerful webinar tool comes with webinar, participants and register report option. Plus, webinar cloud storage recording facility is also available so that you can replay, download or share the recorded webinars at any time as you want,
Disadvantages:
None as such.
Pricing:
ezTalks Webinar price is quite affordable compared to others. It starts as low as $21.67 per month for up to 25 participants while $40 per month for up to 100 interactive participants. Apart from that, this webinar also comes with a free trial feature.

2. Google Hangouts ★★★
Google hangouts or Google webinar software can be a serious consideration for you if you're searching for an affordable webinar tool. It comes with a bunch of remarkable features which facilitate collaborative webinar sessions & webinar presentations.
Advantages:
a) It's a great tool for hosting interactive webinar sessions as it comes with audio, video calling, and live chat functionality.
b) It allows you to upload the webinars to your respective YouTube channels and share them extensively.
Disadvantages:
a) It lacks the key marketing features.
b) It only works with the Google Chrome browser.
c) You need to have a Google+ account to use their services.
Pricing:
The basic pricing plan for google hangouts starts at a cost of $5 for 30 GB of storage with restricted features. You should pay more for necessary features, so it may be not the most suitable choice for you.
3. Skype for Business ★★★★
Skype for Business is a low-cost and affordable webinar software. It also includes various innovative features, aiming to give you the most seamless and convenient experience. It is regarded as a digitally designed space that enables a business organizer to conduct a business event online.
Advantages:
a) Some essential features of Skype webinar software include screen & file sharing, whiteboard and video & audio conferencing.
b) You can join Skype webinar sessions through web and via Android or iOS devices, Mac and Windows OS.
Disadvantages:
a) Skype for Business can only support up to 250 participants. Due to the participant restrictions, this software is not suitable for large scale business.
b) Skype for Business only features 128-bit Advanced Encryption Standard (AES).
Pricing
There are two subscription plan options for Skype webinar software, Standalone Online Plan 1 starting at $2/user/mon and Standalone Online Plan 2 starting at $5.5/user/mon. As it charges according to the number of users, the overall price is a bit high.
4. Zoom ★★★
Zoom is one of the cost-effective webinar software for big enterprises which helps you host a total of 100 interactive participants and 10,000 viewers. There are several features offered by Zoom, which help you reach more people and grow your business.
Advantages:
a) Interactive features of Zoom include reporting, polling, and Q&A sessions to engage your audience easily.
b) It enables you to make live streaming to unlimited audiences on Facebook Live and YouTube.
Disadvantages:
a) There is no free webinar trial before purchasing the expensive pro plans.
b) It needs extra time to learn how to control, as it is an excessively professional webinar platform.
c) Its image and audio recording quality lead to lots of complaints.
Pricing:
Zoom starts at $54.99/mo/host for 100 participants.
5. Stealth Seminar ★★★
This is an easy to use, reliable and inexpensive webinar software. It is known as the professional live and automated webinar software for both small and large-scale entrepreneurs. It comes with many useful features.
Advantages:
a) It's easy to use and convenient tool.
b) The available features of Stealth Seminar include unlimited calls, detailed analytics, split testing, recorded webinars, and automated hybrid webinars etc.
c) You can integrate Stealth Seminar with virtually all e-mail systems, customer relations systems (CRM), and landing pages.
Disadvantages:
a) It does not include the interactive whiteboard feature.
b) The cheapest subscription option allows to only carry out 100 webinars per month, not suitable for large-scale businesses.
c) There is no free trial and you have to commit at purchase.
Pricing:
Users are required to pay an initial cost of $97 for one month. Then, you need to pay $69.95/mon for up to 100 unique webinar events with up to 150 simultaneous participants.
Conclusion
With this, you have revealed a total of five affordable and inexpensive webinar software. Among this list, ezTalks Webinar clearly tops the list with its intriguing and useful features. The best part is that it is the cheapest webinar software and comes with a free trial version so that you can give a try before purchasing the subscription plans.