Top 5 Business Communication Solutions
Making sure that there you have the right solution in place to ensure effective communication is vital if you want to succeed in business. One of the biggest challenges for all businesses is knowing what to use,which is not an easy task because there are so many business communication solutions to choose from today. Choosing correctly can allow you to exponentially increase efficiency in your business and even improve employee motivation. But with so many different options available to you,how can you possibly know which solution is best for you?
All of business communication solutions on the market offer to resolve modern day communication issues. These issues have arisen as small businesses in the past may have been located in one building – or even just one office! But today's businesses may have people working from remote locations,or freelancers completing important tasks. Getting online communication right first time is one of the most vital tasks for a modern day small business and today we are going to look at the top 5 business communication solutions.
1. Google Hangouts
Ever since the launch of Hangouts in 2013,Google has expanded its standard communication tools into a package suitable for businesses of all kinds. Google Hangouts offers basic chat and text options alongside voice calling and video communication tools like video conferencing and webcasting.A big benefit of this small business communication solution is that you are able to communicate from any device,making it very versatile. The basic Hangouts service is free and it allows for text chat between 150 people as well as Google video conferencing call between 10 people. Paid subscription services allow you to increase the number of people you can communicate with at one time.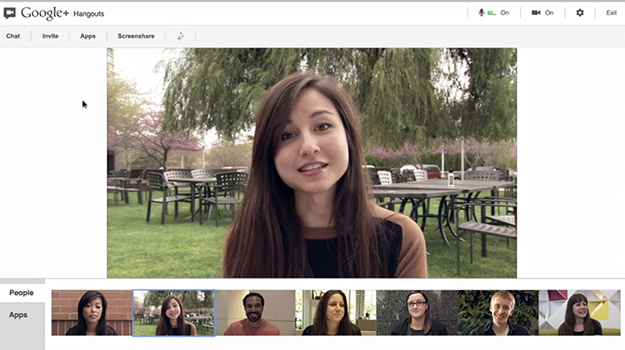 2. ezTalks Cloud Meeting
ezTalks Cloud Meeting has often been labeled the ultimate video conferencing software. It it versatile,easy to use and incredibly powerful. It offers quality features like full HD video conferencing and easy screen sharing – allowing for desktop and interactive whiteboard to be shared with colleagues during meetings. It also has the option to record meetings which can be useful for taking minutes and allowing employees who could not attend to benefit from the meeting afterwards. There are options for text chat,as well as audio and video options with powerful call management options. In many ways it does take a lot of the best features of other business communication solutions and puts it together in one package. This certainly lives up to the billing as one of the most powerful business communication solutions on the market today.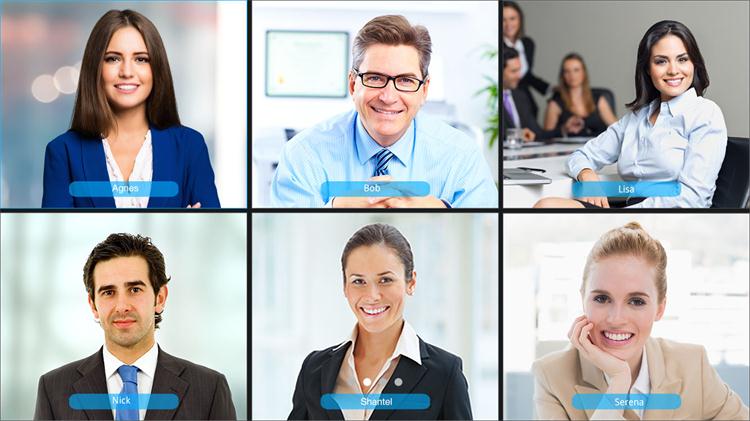 3. GoToMeeting
GoToMeeting is a one of the more basic small business communication solutions,but it still offers some exciting features. This solution allows you to put together a meeting with up to 100 participants (depending on your package) by web or phone using screen sharing or audio only. GoToMeeting is also versatile,with software available to use the service on any device. While it may be one of the most basic solution,the features make it very versatile and useful for small businesses.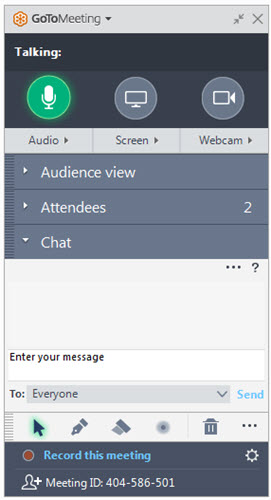 4. Fuze Meeting
Fuze Meeting is one of the more interesting business communication solutions,as it aims to give people the same experience as if they were at a meeting in person. Fuze Meeting allows people to bring in important documents,stream multimedia and use other business tools as they would if they were meeting in person. Fuze Meeting aims to working,leting businesses facilitate effective collaboration in online meetings. This is a very useful service for businesses that cannot meet in person and struggle to get the effective online collaboration they need from online conferences.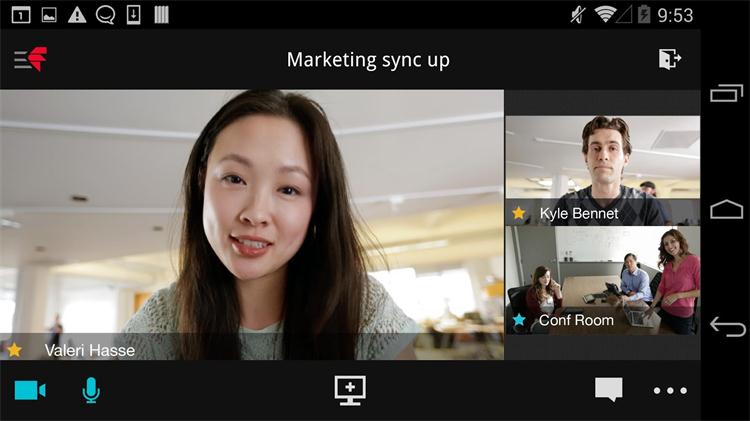 5. Unified Meeting 5
Unified Meeting 5 is a solution for business communication which has proven popular with businesses as it aims to offer audio,video and web conferencing services in one package. It is a very simple solution which allows for easy scheduling of meetings and straightforward management of calls. Another benefit of this solution is that it can be integrated with a number of different communication tools.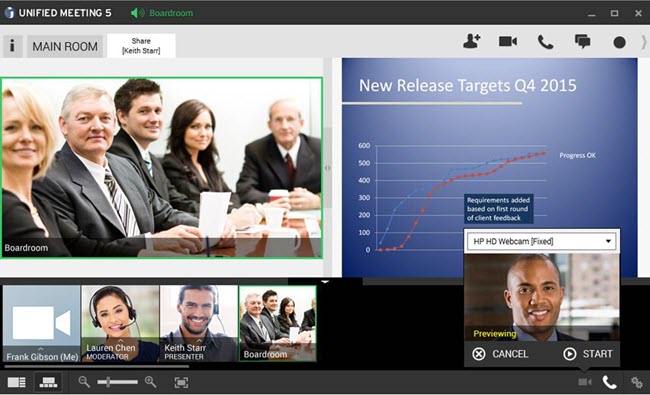 Conclusion
It is difficult to choose the best solution for your business communication when there are so many different business communication solutions available. It is imperative that you do choose the best solution first time,because implementing any new solution will take up a lot of time. For this reason,it is important that you review the features which are most important for your business and base your decision on your findings.
As you can see,all of these business communication solutions are very powerful and each does have its own benefits. But if you are looking for an all-in-one package which combines powerful features with versatility and simplicity,ezTalks Cloud Meeting is definitely a solution which does just that.