7 Android Alternatives to FaceTime
Communication is an essential part of life. Being able to communicate with your colleagues,family and friends even when you are far away can make a significant difference to a person's life. Formerly long distance communication was a very tedious and difficult thing to do. You'll have to rely on letters which will take months to arrive. Then,some genius mind invented a mobile phone which allowed people to send messages. Then,it all become even better when smartphones came,and video chat apps came into existence.
With video chat apps,the world of communication changed forever. It was now possible to talk to a loved one or to attend a video conference from anywhere in the world,and you get to see the person you are talking too. It's like you are talking to someone face-to-face. This idealism is the main precursor on how one of the most popular messaging and video chat app today,FaceTime.
Facetime,the popular software that allows users to make voice and video calls via internet with computers,mobile phones and tablet devices,has beenbanned in Dubai,andblocked in the UAE. However,there are still some goodFacetime alternatives in UAEavailable. E. g,ezTalks is the bestFacetime alternative in UAEfor you to make free audio and video calls,and it still works freely and safely without VPN in the UAE.
What Is FaceTime?
FaceTime is an app lication designed and created by Apple,the creator of iPhone and Mac products. It is an application which allows live video chat between every two people. It is great for you to contact colleagues,families,friends who far away and get to talk to and see each other in real-time.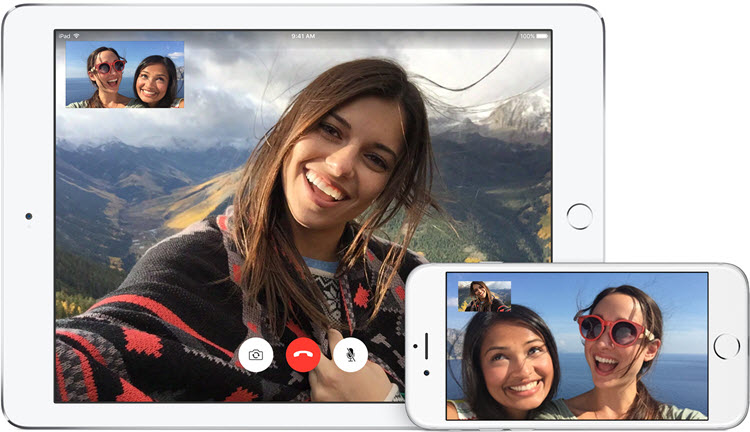 Advantages of FaceTime
Here are some of the advantages that you can get out of using FaceTime:
· FaceTime is great for video calling your family and friends,or your business partners,employees,even your boss.
· It is widely used by Apple users more than any other apps,so it has a huge base.
· It is easy to use and affordable. FaceTime is free if you have an internet connection you can use the app without any charge.
· It can work with Wi-Fi,3G or 4G connections. You don't need any load or credits to use FaceTime. It is completely free. All you need is the Internet.
Disadvantages of FaceTime
Now,here are some of the disadvantages of using the app which is some of the main reasons why people look for Android FaceTime alternative apps:
· It requires WiFi connection as well as 3G or 4G networks. If you don't have access to an Internet connection,you can't use it.
· It needs a huge amount of Internet data. For the app to work properly,you need enough internet data. It will not work properly if you only have a couple of MBs.
· It is exclusive to iOS and Mac users only. If you don't have an iPhone and other iOS or Mac compatible device,you cannot use the app. So,if you're using an Android phone,it would be better to look for FaceTime alternative for Android app.
· It connects with another FaceTime app only. If the person you are calling doesn't have a FaceTime app on their phone,you won't be able to make the video call.
· It supports one-on-one video call. If you want to do a group video call,you'll have to use a third-party app because the app doesn't support multiple video calls at ones yet.
Top 7 Android Alternatives to FaceTime
FaceTime is a great app. However,due to many restrictions,those who aren't using iPhones,Macbooks or any other iOS and Mac products,using the app is impossible. That's why Android alternative to FaceTime apps came into being. If you are looking for the best apps to use on your Android phone that work like or even better than FaceTime,here are the top performers in the market today.
1. Skype
Probably the oldest messaging and video calling app on this list is Skype. However,though it is the oldest,it is also the most popular Android alternative to FaceTime. One of the greatest features of the app is that it allows multi-video calls. It is popular among businesses as well as those who do Skype video calling most of the time. The app is completely free and allows calls outside of Skype,although it will charge you a fee for it.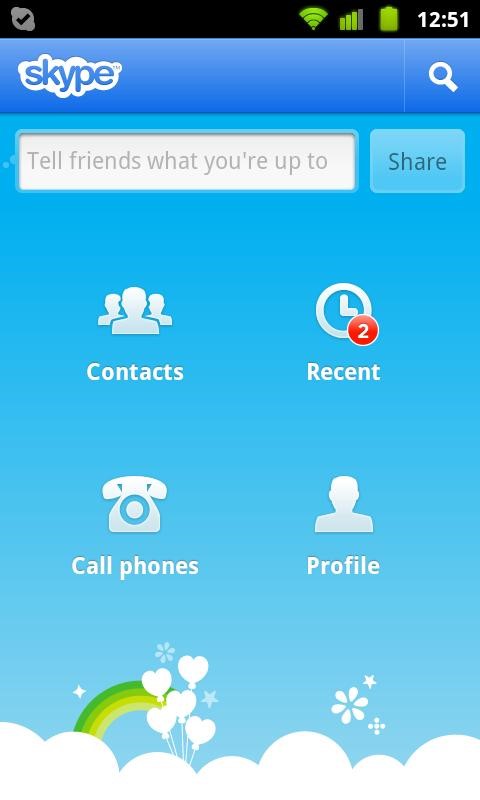 2. Google Hangouts
Another great FaceTime alternative Android app that you should consider is Hangouts from Google. This app works similar to FaceTime. However,compared to it,Hangouts can support group video conferencing to up to ten people,and group chats to up to 100 people. For video conferences,just Send your guests an invitation to join with a URL,and once they click the link,they can join the conference or meeting.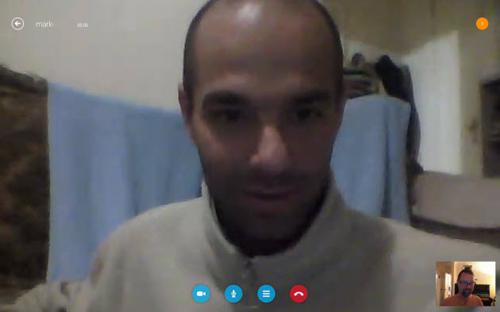 3. ezTalks Meetings
Another great Android FaceTime alternative app is ezTalks Meetings. The app is built for mainly for video conferencing with groups,so it's a great app to use if you have business conferences or want to talk to multiple members of the family all at the same time. The app also caters to one-on-one calls. It's easy to add participants to the video call via a link through email.
It provides you both free plan and premium plan. With the free plan,you can host or attend up to 100-participant online meetings. If you have a larger demand,you can upgrade to its pro plan which allow to host up to 500-participant video online meeting. Or you can also choose its enterprise plan which allows you to customize some great features and host up to 10,000-participant online meetings. You can also easily schedule online meetings even when at various time zones. Moreover,it features screen sharing,whiteboard sharing,online meeting recording and playback,instant messaging and more. If ezTalk Meetings has your fancy,you get a feel of it.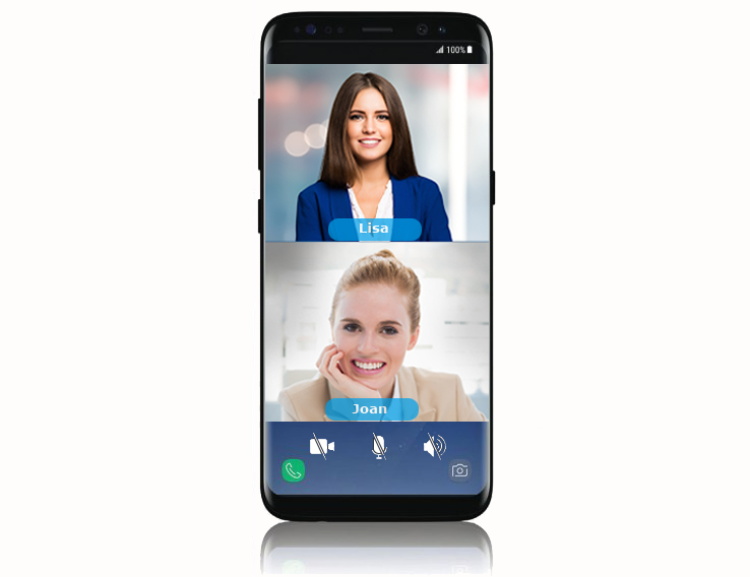 4. WhatsApp
One of the best Android FaceTime alternative apps is WhatsApp. The app works closely similar to FaceTime. However,the app also allows sending of text messages,audios,images and videos to your contact. The app can also easily synchronize with your contact list to make easier to contact people. Like FaceTime,the app is also completely free and also needs an internet connection and doesn't support video conferencing. However,you can pair it with a third party app to make it possible.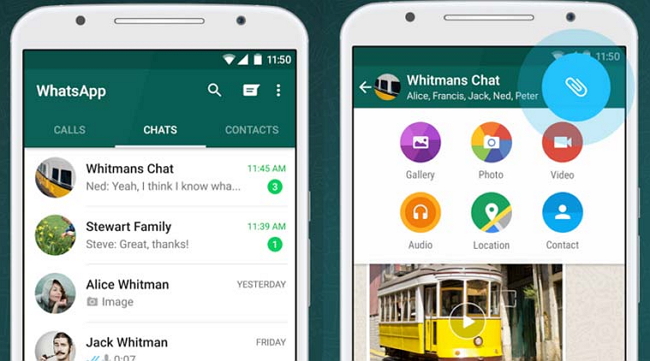 5. Viber
Viber is another alternative to FaceTime that has become more and more popular these days. The app started as a voice messaging app,but due to the boom of video conferencing,included the service as well. The most appealing part of the app is its simplistic UI and phone messaging integration. However,if you want to do group video calls,the app currently supports one-on-one video call for the time being.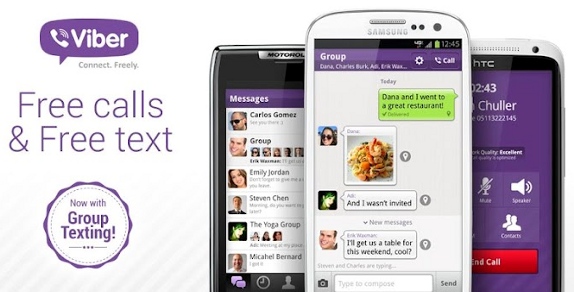 6. Tango
The app - Tango was originally wired for use for Android and is a great FaceTime alternative Android app. The app is Wi-Fi only. So,if you are not near any connection,the app won't work. However,it will work even when there is no cellular connection,and you can enjoy sending messages,voice calls and video calls for free. Video chatting is also one-to-one as of the time being.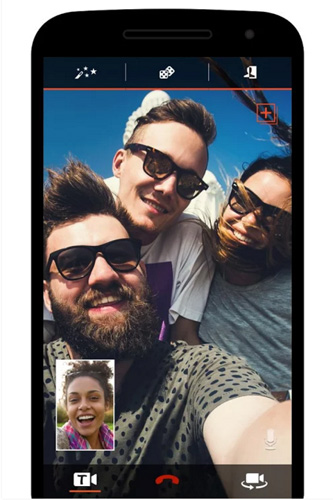 7. Line
Line is another Android FaceTime alternative app that you should not miss. Though the app builds heavily on the messaging aspect rather than on video calling aspects,this is a great app. The app provides stickers and other fun additions to make communication better. It also supports video calls,but not group conferences like Skype,Hangouts and ezTalks Meetings.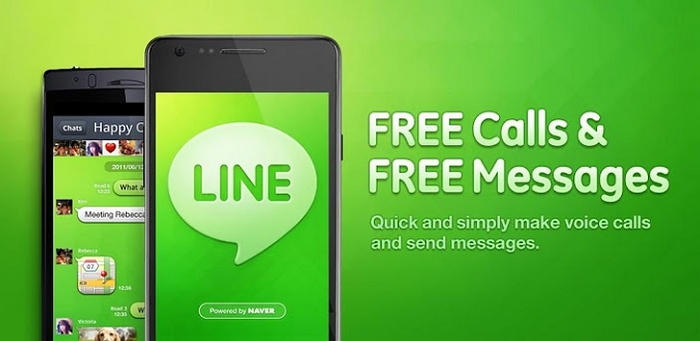 Conclusion
If your main priority is group calls and video conferences,Skype,Hangouts,and ezTalk Meetings are great options. However,ezTalk Meetings provides more features since its main focus is video conferencing. If you want an overall performance,text,audio,and video,that can work on Wi-Fi,3G or 4G for personal one-on-one use,WhatsApp,Viber and Line are great. However,if you need something that can work without the need of a cellular connection,Tango is the way to go.There are a lot of great alternatives to FaceTime in the market today for Android users. Depending on what you need to select the right one for yourself.