Top Five iMeet Alternatives
Technological advances in the world today have enabled both small businesses and large corporations with global operations to effortlessly facilitate meetings between key employees who are spread out throughout the world. Normally, these meetings are held online through the use of video conferencing facilities and have proven crucial in saving time and costs for these businesses. Now, as online meetings become more popular, video conferencing service providers have also become innovative to match both the growing demand and emerging needs. 
One video conferencing provider that has stood out for some time now is iMeet. It's simply a video conferencing solution that enables users to communicate and collaborate on diverse projects despite their geographical separations. However, there are several other iMeet alternatives that are just as efficient, and even more efficient. Let us take a look at some of them and their key features.
1. ezTalks Cloud Meeting
This HD video conferencing solution is just the right iMeet alternative to boost the productivity and efficiency of online meetings. ezTalks Cloud Meeting is not only designed to give you the ability to attend work meetings anytime and anywhere, but also collaborate with others in real time. First, it allows you to schedule and notify the meeting's participants of the meeting's time and agenda for adequate preparation. Then, during the online meetings, it enables you to interact with up to 499 participants through a high definition video and clear audio.
Through its instant screen sharing feature, you can share important files or presentations with other participants in the meetings. In addition to this, its cross platform chat feature gives you the advantage of sending private or public messages in case they need clarification on certain things during meetings. What's more? This iMeet alternative also enables you to record online meetings and refer to them later on or even share them out with other participants who are absent.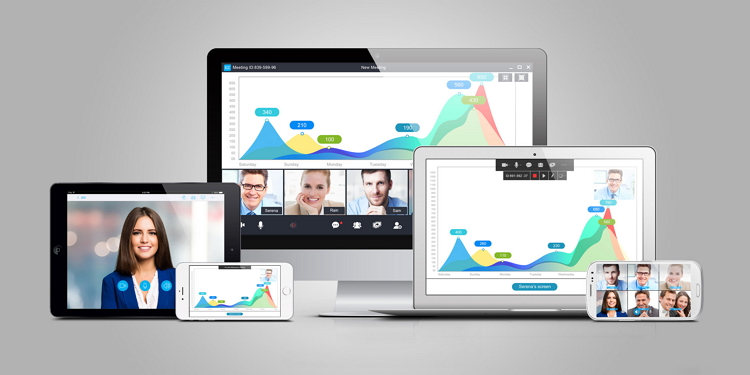 2. GoToMeeting
GoToMeeting is simply an iMeet alternative that comes with a scheduling feature that enables you to host online meetings immediately or schedule them for a later time in the future. You can easily join in the meetings simply through answering a call. And the beauty of it is that you can use it for meetings across diverse platforms like Microsoft office, instant messaging tools or email. In case a key participant is not present for a meeting, the meeting can be recorded through the one click recording feature. For efficiency of the meetings, GoToMeeting is high definition and is equipped with sound through built-in audio.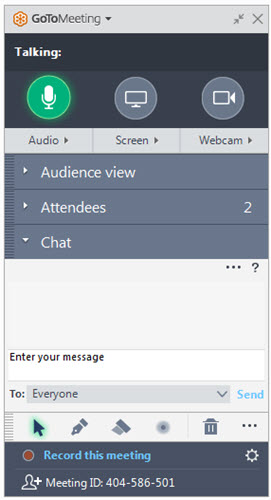 3. AnyMeeting
AnyMeeting is designed to boost a business' efficiency when it comes to online meetings through easy to use, reliable and affordable video conferencing software. One of the outstanding features of this alternative to iMeet is that it is browser based which eliminates the need for any downloads plugins, and installations. It also has the capability to record meeting notes, action items or key decisions which are emailed to all participants immediately after the meeting is over to improve productivity. Another notable feature about it is the fact that it enables high definition video conferencing whose layouts adjust automatically for improved viewer experience. During meetings, you can also upload and share videos to enhance delivery of their presentations.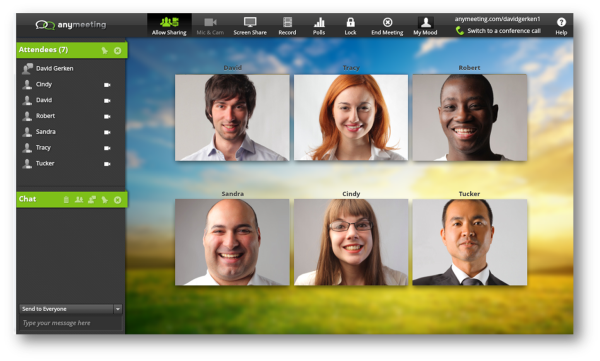 4. GlobalMeet
Global Meet's key goal is to enable you to have personal online meetings that guarantee uninterrupted online collaboration amongst workers that are dispersed. It comes with a user-friendly interface that has positioned all the key features you need for an effective online meeting on the front and center of the screen for easy access. You can rest assured that meetings involving guest participants can start on time as you won't need to make any downloads or installations prior to the meeting in order to use it. Flexibility is also one of its key strengths as you can access it across multiple devices like desktops, mobile devices or outlook toolbar. To further support this, it allows you to store files in a cloud based library which you can access anytime you need the files for a meeting. Even though it enables you to have as many as 325 guests for a meeting at a time, you can still record the content of the meetings and share it out with those who miss out.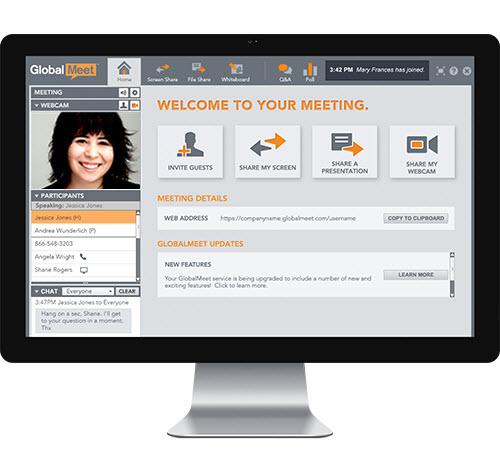 5. ClickMeeting
ClickMeeting is one of those iMeet alternatives that is developed to enable you to run webinars in a much more efficient manner that will easily engage, educate and convert the audiences involved. Before you can start online meetings, you can stay updated with essential information and statistics about the past and upcoming meetings through its webinar timeline feature. It also allows to invite other participants for online meetings through creatively customized invitations. And just before the start of the meeting, it offers you the opportunity to host those participants in a virtual waiting room to acquaint them with details of the meeting. It is also designed with a unique online presentation tool that you can use to make your presentations much more interactive in formats like PowerPoint, Excel or Keynote.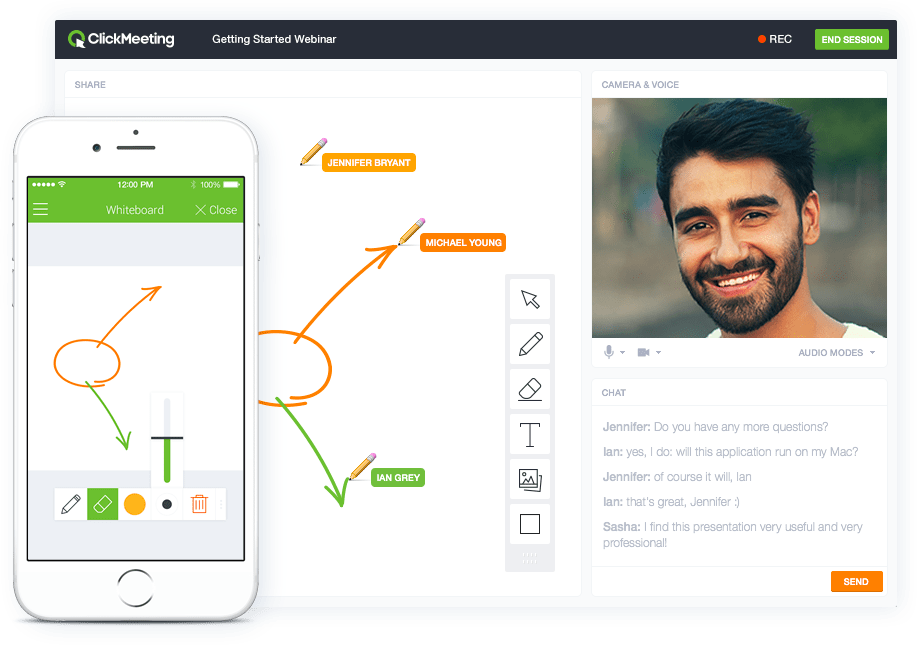 Obviously, there are very many alternatives for iMeet in the market that are designed to meet different needs. But overall, they will save users the common costs and time involved with arranging for face to face meetings. However, amongst all of them, ezTalks Cloud Meeting is highly recommended, given its features are very professional and make online business meetings much easier than the rest in addition to the mentioned benefits.