Make calls and receive calls global
Make and receive calls virtually anywhere at affordable prices and no roaming fees—business phone features built for a better kind of conversation.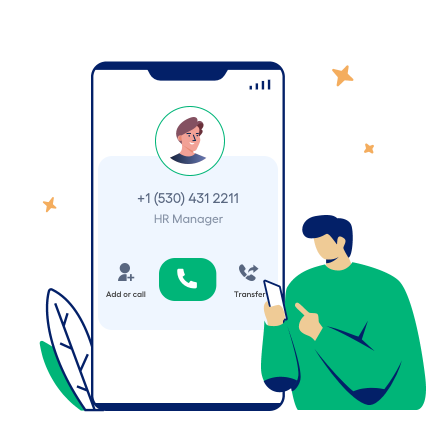 Why customers choose
eztalks Voice
Setup in seconds
No hardware. No headaches. Just an easy-to-use cloud phone for you to start a conversation anywhere in the world — today.
Toll-Free numbers
eztalks provides toll-free and local numbers in your local area code or any country where your business operates for both inbound and outbound calling.
International numbers
Establish a reputable global presence without needing physical offices worldwide with eztalks' cloud-based international phone numbers.
Interactive IVR
Press 1 for Sales and 2 for Support. Set up an intelligent IVR to automatically direct callers to your company's right team or person.
Cloud call center
Manage all your phone numbers and users in one place, no matter where they are.
Route calls easily
Transfer and forward incoming calls to correct teammates automatically. No mass and miss any calls.
Forward-to-Phone
Stay in touch even when your office is out of reach by forwarding calls to your mobile device.
Record your calls
1- Click on cloud auto-recording and share calls with your team; review call recordings to help confirm details, monitor quality, and guide training sessions.
Monitoring and reports
Track and manage your team's call activity and coach in real-time from within the eztalks dashboard.
SMS business text messaging
Send, receive, and manage SMS text messages between you and your contacts for easy and personalized conversations.
3 steps to make and receive calls.
Get started now!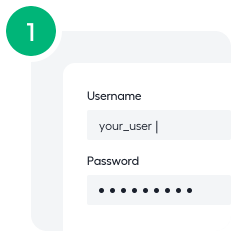 Register your
eztalks account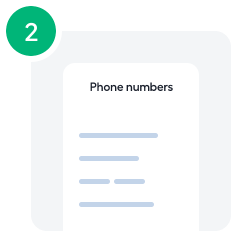 Choose the virtual
phone numbers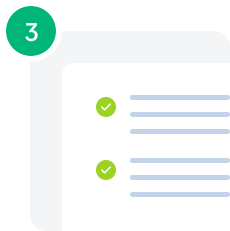 Start to make and
receive calls
It's easy to get started. Sign up for free.
Create your account and get free credits and a free phone number today