Real-time two-way conversations with SMS chat
Answer urgent questions quickly with eztalks Two-way SMS chat. Communicate with your clients and customers in a personalized way by sending and receiving text messages faster.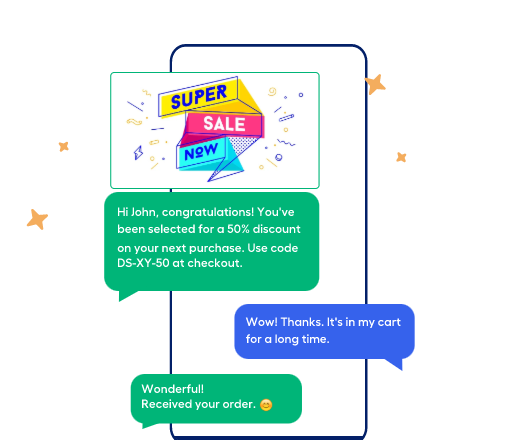 Why customers choose
eztalks SMS chat
Real-time messaging
Send and receive text messages instantly, without any delays or interruptions. You can also see when your messages are delivered and read so that you can follow up accordingly.
1 - 1 conversation
1-1 conversations with your clients and customers. Personalize each text message to suit their needs and preferences. Build trust and rapport with them by addressing them by name and using a friendly tone.
SMS & MMS messages
Send and receive both SMS and MMS messages. Use text, images, videos, audio, and other media to communicate with your clients and customers. Enhance your messages with emojis, stickers, and gifs to make them more fun and expressive.
Personal SMS template
Create and store customized text and media messages for common scenarios and situations.Send personal SMS templates to save time and effort.
Message delivery status
Get message delivery status for every text message you send and receive. You can track and monitor your communication progress with your clients and customers. You can also see if your messages have been delivered successfully, failed to deliver, or are still pending.
Message history
Keep track of your communication with your clients and customers and ensure everything is clear. Follow up on any pending or unresolved issues or requests and provide timely and accurate solutions. Improve your relationship with your clients and customers by showing them you care and remembering their previous interactions.
3 steps to start SMS chat.
Get started now!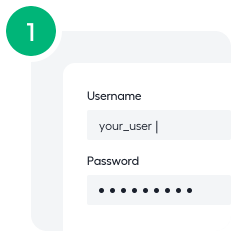 Register your
eztalks account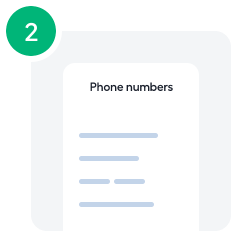 Choose the virtual
phone numbers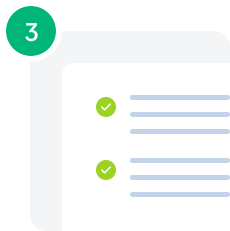 Start to chat
with SMS/MMS
It's easy to get started. Sign up for free.
Create your account and get free credits and send free SMS today