What Is e-Conference?
Technology is at its zenith now and it is one of the essential parts of people's day to day life. Be it in business or for homes,technology is an inevitable part. E-conference or electronic conference is one of the latest additions that has really helped the business owners to a great extent. This method is quite popular worldwide for organizing conferences and video calls with clients and other business partners. The meaning of e conference is electronic conference where people participate in a conference through an electronic medium and not like a traditional conference that is held in a room. This method has become extremely important in the business world because of its endless benefits.
Part 1: What Is e-Conference?
It is more or less like the traditional form of the conference where people sit together and discuss among themselves over any matters. In case of e-conference,two or more persons are physically together through a virtual realm. Everyone is present in the conference through a video call that combines with the visual and audio elements. So,people can be together for a meeting or discussion even sitting at different parts or corners of the world. One doesn't need to take a flight or travel a long distance just to attend a business meeting or conference. Electronic conference has made it easier for the people to do the meeting with just an electronic device and a stable internet connection.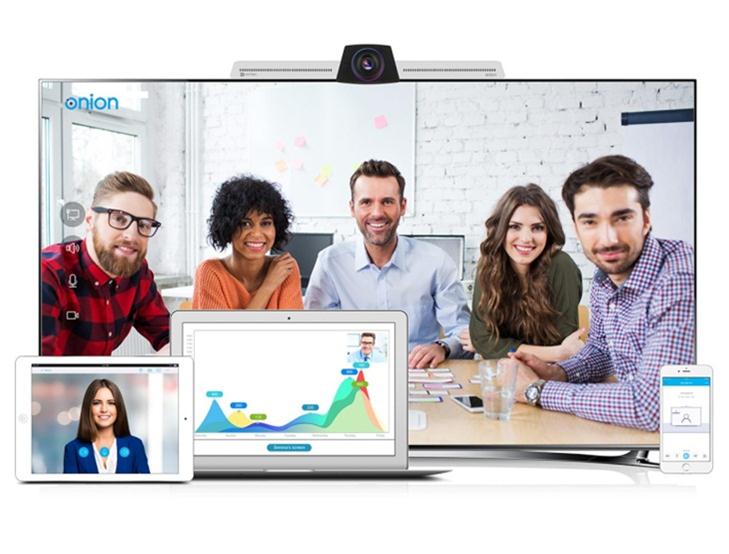 Part 2: What Are the Benefits of e-Conference?
There are many benefits of electronic conferencing that you will simply love. Business owners love this method as it provides the opportunity to host as well as attend any business meetings and conference with anyone sitting anywhere. It is highly convenient for any types of businesses. Some of the best benefits of this e-conferencing are:
Saves Money & Time
This e-conference has indeed saved a lot of time as well as money. Prior to this concept of electronic conferencing,people used to travel from different parts of the world to gather at a place for the business meetings. This not only consumed a lot of time but also a lot of money as travel cost. So,it is quite clear that e-conferencing can save a lot of time and money of your business. A web conferencing costs much lesser than all the travel expenses that your company might have to pay.
Increases Work Efficiency
Scheduling the business meetings can take more time and work than simply invite the attendees. If you are the host,then you know there are many procedures that you have to follow. These are booking a conference room,planning the agenda and fixing a date that will be convenient for all. All of these work can take up a lot of time which you can devote on some other productive works of your business that can be proved more beneficial. With the help of e-conference,you do not have to book any conference rooms or anything. Simply start the meeting with everyone through a virtual realm. It is quite faster and easier which increases work efficiency.
Quite Flexible & Convenient
It is often difficult to hold an impromptu conference or meeting with the clients or business partners who are staying abroad. It is not always convenient for the people to travel so much to attend a suddenly planned meeting. But with the help of e-conference you can get this benefit. The meaning of e conference is electronic conference which helps you to connect anywhere and anytime. You can just notify the client or anyone you want to have a meeting with to schedule a meeting on that very day. All you and the other person have to do is to pick up the call. So,it is much more convenient.
Easy Communication
People can use a reliable and the best video conferencing tool like ezTalks Meetings to hold any conference or meeting online. The HD quality video with good sound quality will make it quite easier for you to connect without any extra requirement. You just need a good internet connection and a device like a laptop or tablet. With the features like text exchange,whiteboard,screen sharing,media and file sharing etc. it is pretty much easier to communicate with the people in the conference.
Part 3: How to Create an e-Conference with ezTalks Meetings
With the help of ezTalks Meetings,you can hold an online video conference with your business team or clients. This is a real time solution to have an impromptu meeting anytime and anywhere. To create an e-conference you have to:
Step 1: sign up with the ezTalks official website and choose paid or free service based on your requirements.
Step 2: You have to download and install the app on your device. Once the installation is done,you have to run the application. Get the latest ezTalks app from the following download button.

Step 3: Once you have done that,click on the start meeting button. An online virtual room will pop up.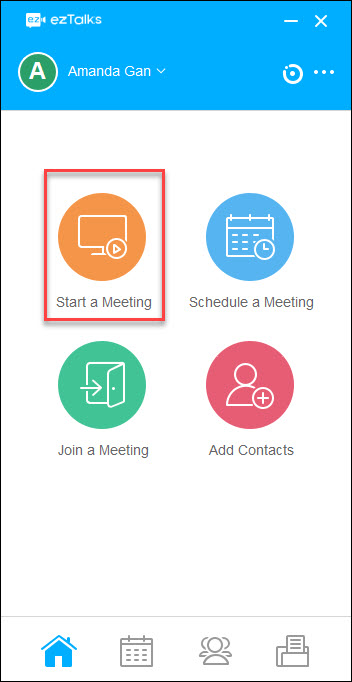 Step 4: Invite all the members whom with you want to hold the meeting and start your video conference with them.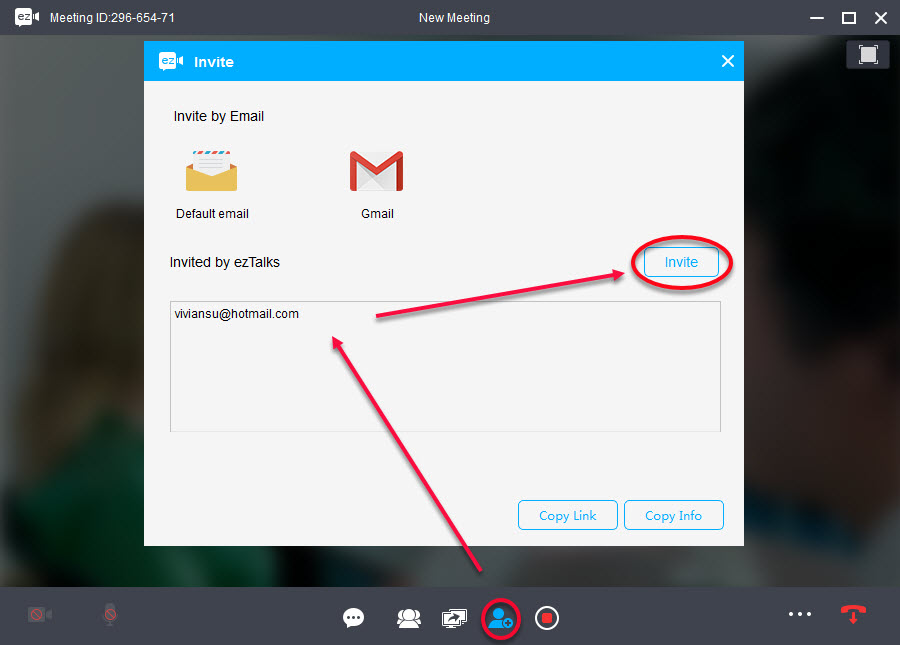 It is quite simple and easy to set up. Because of the various benefits of electronic conferencing,many business owners are opting for it.