8 Mobile Collaboration Tools to Enhance Employee Efficiency
Collaboration is important in the workplace to enhance work efficiency and flexibility. Mobile collaboration is a term used when collaborative apps or mobile devices are used to allow people dispersed by geographical locations to collaborate in a particular project or work.
Collaborative tools are simply catchall word used for several types of online services and software that make it easy for people in the different location to work together. Then,the mobile collaboration tools have to do with the use of mobile devices to make people in dispersed location work on common projects.
Communication for proper collaboration comes in several forms including instant messaging,video conferencing apps and lots more. Check here for mobile communication collaboration tools to enhance your employee efficiency and productivity.
1. ezTalks Meetings
ezTalksMeetings is a video conferencing app designed to enable people from different geographical locations to work on common projects. It is built with several features and wonderful that ensures effective collaboration and communication among workers. It is an easy,professional as well as feature-rich internet based conferencing service. This is built to enhance business video collaboration,making it easier and simple.Some of the features of ezTalks Meetings that made it one of the effective free mobile collaboration tools include:- HD video and audio- Innovative whiteboard- Content sharing and instant screen- Recording and playback- Scheduling and arrangement- Management and control.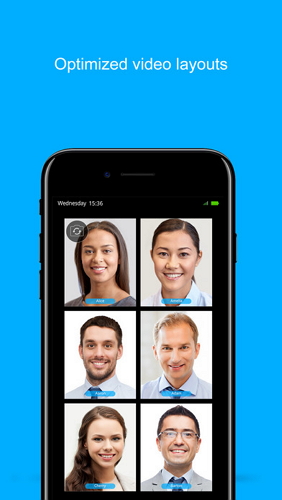 2. Slack
If you want easy and feature-rich mobile communication collaboration tool that will offer you easy file transfer,powerful message search and instant messaging,then Slack is the option. It is designed with powerful features that made it perfect for collaboration in the workplace. Slack collaboration tool has lots of great features as well as integrations with other tools such as Intercom and Trello.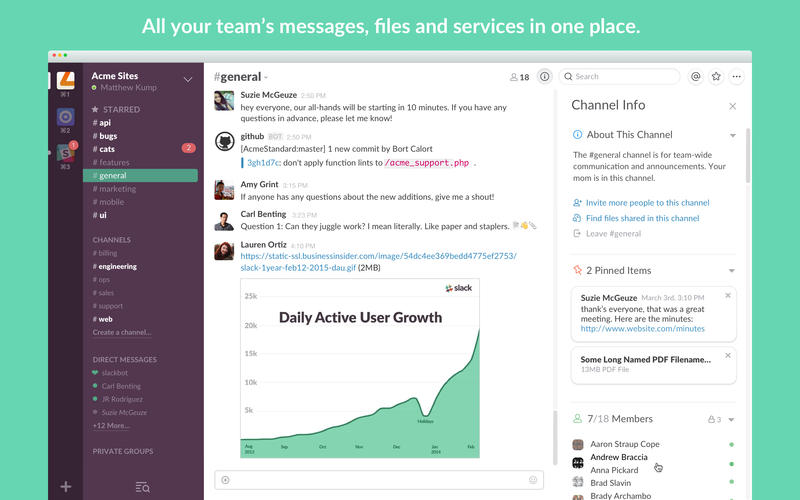 3. WebEx
WebEx is another one of great mobile and desktop collaboration tools,designed to enhance flexibility and efficiency. This particular collaboration tool offers video personalized meetings offering users opportunity not just to host but also to join meetings. Some of the uses of this collaboration tool include:
- Effective team collaboration
- Training
- Webinars
- Customer support.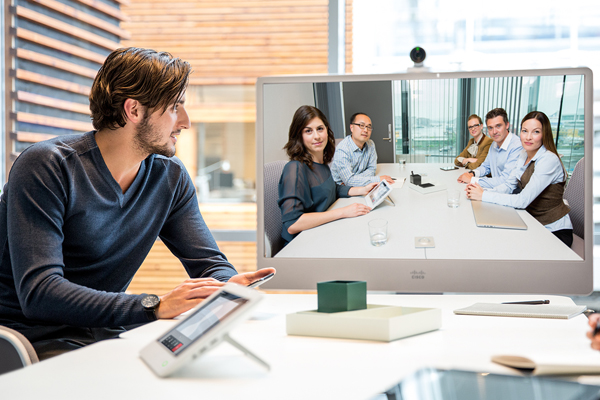 4. GoToMeeting
You want to schedule meeting with other works in other geographical location,you need not travel to the meeting venues when there GoToMeeting. This is a collaboration tool designed for internet-based video conferencing tool. It is built with features that allow users to share screens and even schedule meetings with others. This is a popular video tool attracting the attention of oodles of users in the world.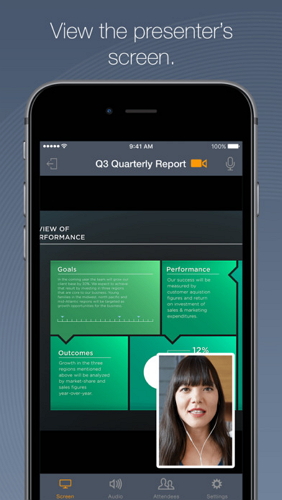 5. Flowdock
For your private as well as group chat to enhance collaboration,one of the best platforms is Flowdock. Among other great features associated with this collaboration tool,the most exciting is the team inbox feature. Team inbox feature associated with Flowdock collects notifications from different other channels,such as Asana,Twitter as well as customer support applications.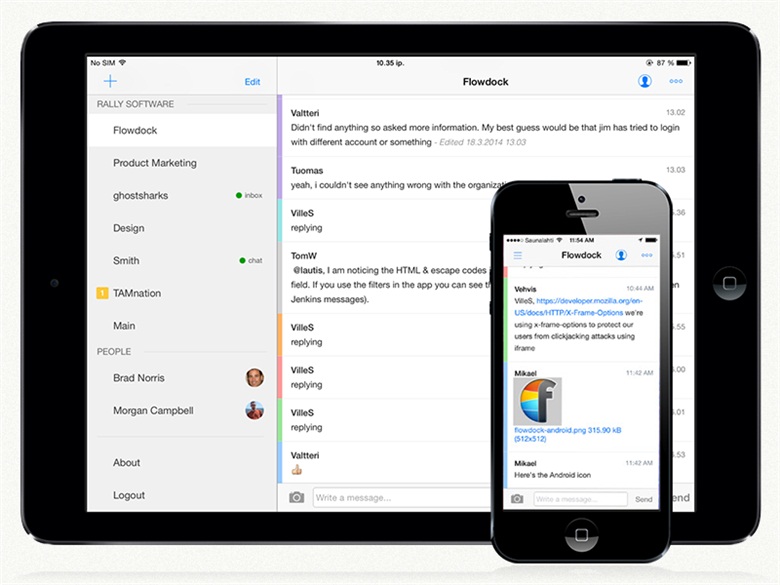 6. Asana
For your complex project management with co-workers in other geographical areas,you need Asana. It is a popular mobile collaboration tool for project management. With the use of Asana users can do the following:
- Assign tasks to member users
- Add more followers to projects
- Follow up with deadlines.
In fact,this wonderful tool is useful for strategic planning and other uses.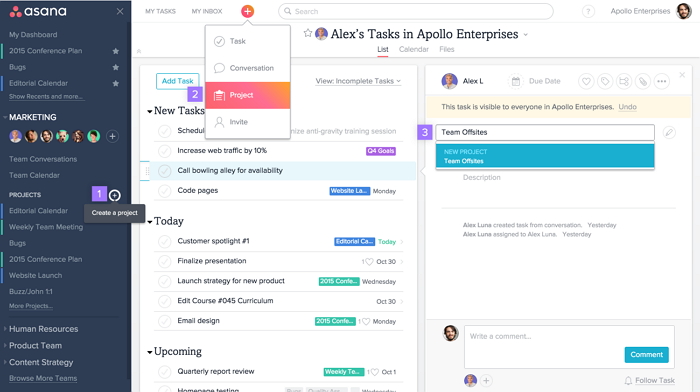 7. Trello
While looking for a collaboration tool that will enable easy project monitoring with co-workers in other geographical location,you should think of Trello. This is a collaboration tool designed with intriguing interface sharing resemblance with solitaire. The features of this tool include:
- Easy to use interface
- Assigning Tasks
- Project management.
Apart from the wonderful features associated with this tool it also makes use of project management tools like Scrum and Agile quite easy.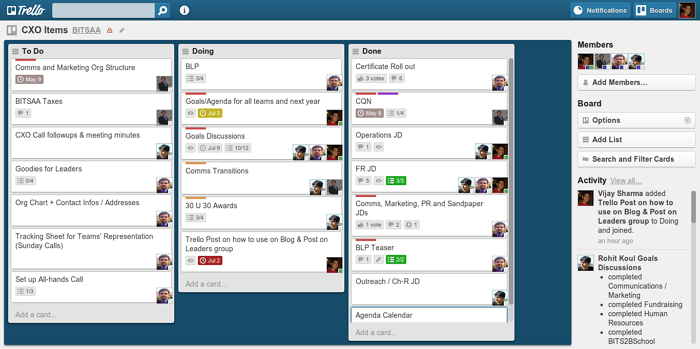 8. Dapulse
Dapulse is one of the most popular collaboration tools used in tech improved workplaces. It is mainly used for the following reasons:
- Communicate with other employees or co-workers
- Setting of objectives
- Assign tasks.
The great benefit of this application over others in the market today is the powerful visual design. This design is not just easy to work with but also to understand.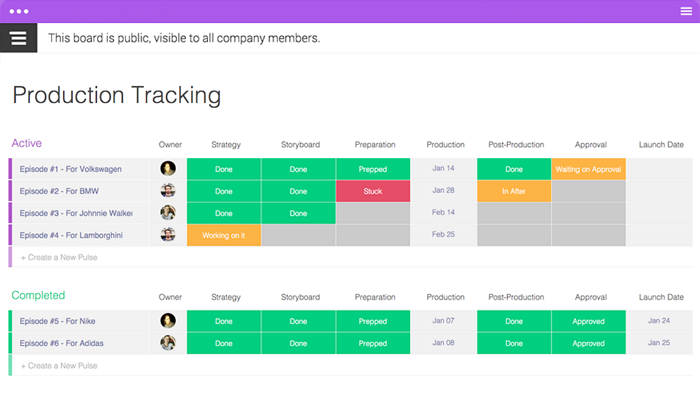 Conclusion
Making use of the mobile communication collaboration tools mentioned above will enhance your employee efficiency and productivity. You are going to provide your employees with enabling the environment to share the task,assign the task and even monitor the project. To ensure effective collaboration,there must be good communication. That is why you need to check the collaboration tool that will give you a chance of communicating effectively with others.