How to Create a Collaborative Environment for Video Conferencing
Nowadays most teams depend on technology to collaborate and connect day-to-day,but the executives still find it difficult to get their workforce connected properly. According to certain experts,one of the reasons behind this ineffective virtual conference is presence disparity. Presence disparity is the dysfunctional differences that people,both in-house and remote,face during meetings. As a result of presence disparity,the team is not able to be productive and collaborate well,and this causes stress and frustration in the attendees,and also affects the business. This is why you must try to create a collaborative environment for video conferencing. But how do you do that? Well,just start following the tips given below.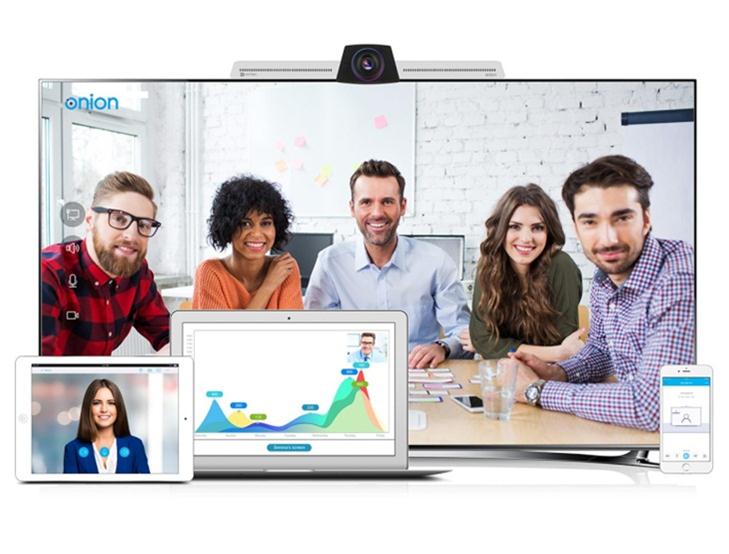 1. Use the Right Camera
If you really want to create a proper sense of connection in your video conferencing,you must be able to hear and see everyone (even the remote attendees) as if they were all in the room,and a great way to do so will be to use a camera that has a wide-angle lens. There are two advantages you are going to experience if you use a wide angle camera lens,one,they will help exaggerate the viewpoint and thus make things look like they are closer than they really are. Secondly,everything will be in sharp focus and appear within the frame. A wide angle camera will actually make you feel properly connected,and to enjoy this connectedness people present in the room will not need to sit too close to each other so that they can be seen. At the same time,you will not need to worry about whether or not people are being able to see the screens in focus,as a wide angle lens always helps everyone see things just perfectly as if everybody was present there.
2. Make Sure You Can Hear Well
If during the video conference you are not able to hear each other well,then it can lead to miscommunication,and can even cause frustration in the attendees. However,you need not worry as developments in technology have created HD speakers and microphones,which work perfectly and are not even expensive. While you shop for speakers or microphones you must learn about their echo and noise cancellation as these are the features that will help make sure that background noises do not bother you and also that you enjoy proper clarity during the conferences. Also,give importance to the room where you will hold the conference. A properly furnished room will absorb the sound and thus make the audio experience sweeter. You may place acoustic panels on your meeting room's walls and rug on the hard floor as it will not let the sound bounce in the room,thus ensuring a great experience. Do keep these tips in mind,as they really do alter the video conferencing experience.
3. Use A Big Screen
We all love playing our favorite game or watching our favorite movie on a big screen,and that is because it creates a great viewing experience. In a video conference big screens help make sure that everyone can be seen properly,does not add strain to the eyes,and furthermore,it is believed that it causes an increase in productivity. According to a study conducted in Utah,it was found that people using large monitors finished their tasks a lot (up to 52 percent) quicker and had a great experience. Some designers also suggest using more than one screen in the conference room and using each for different purposes,like one for sharing slides,one for conversing face-to-face,and so on.
4. Use the Right Type of Light
It is a well-known fact that most people are extremely conscious of how they look on camera. In fact,they are more worried about how they look on camera than they do in real life,and they would spend most of the time during video calls looking at themselves. Now,this is something you cannot afford during video conferencing as there are important issues being discussed. So,to manage this issue you need to use lighting to your advantage. It will be best to use soft lights in your video conference room as people generally look best under such a light. You can use a nice overhead light and then place some lamps on nearby windows. It,however,still will be better for you to experiment with light arrangements until you find the combination that is perfect.
5. Create A Relaxed Seating Environment
To create a perfect collaborative video conference environment you must give importance to the seating plan as well. Rather than following the same old boardroom style where the table takes the center stage,it will be ideal to create a relaxed environment with a few small tables. This kind of set up will allow the attendees to stretch and stand when they want to so that they can be more relaxed and thus more attentive. You can even opt for a lounge setting wherein you can use couches and coffee tables to create a nice relaxed atmosphere that is favorable to create good collaboration.
6. Use the Right Video Conferencing Software
Now that you know how to create a good collaborative video conferencing environment you also need to know that using the right video conferencing software is also very important to enjoy success. Though of course,you have almost endless choices when it comes to such software,but to enjoy a great experience you must settle for nothing less than the best,and you search for the best ends with ezTalks. ezTalks offers professional and easy online video conferencing services that help make business video collaboration a lot easier. Some features that you can enjoy include instant screen and content sharing,innovative whiteboard,HD video and audio,cross-platform chat,recording and playback,proper control and management,and great arrangement and scheduling. You also have various plans to choose from – the free Starter plan,and the Pro,and Enterprise plans,at very nominal rates.
Following these tips will surely help you create the perfect video conferencing environment,and once you achieve the same,your business will certainly enjoy more growth,better profits,and a better future.