How to Do a Webinar Follow Up Survey Effectively?
Webinar follow up surveys are important since they help you collect feedback from the event's attendees. A follow-up survey will also help you know their thoughts on your performance. It will also help you learn where you need to improve. The positive feedbacks will enable you to promote your upcoming webinars.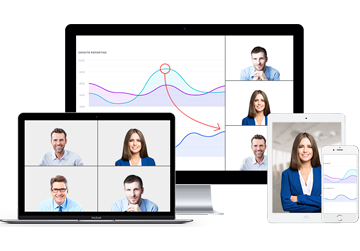 ezTalks - Best Free Webinar Tool
Free for up to 100 Participants
Fluent Group Video/Audio/IM Chat
Screen Sharing and Whiteboard
Webinar Polling and Recording
Webinar Custom Branding
Sign Up Free Now
A good follow up survey should follow specific guidelines for it to be successful. The following practices will help you conduct a followup event effectively. 
Select the best webinar software to perform the survey
ezTalks webinar software is one of the best webinar software, which enables you to run a custom webinar with real-time webinar polls and survey. It also has instant messaging capabilities which ensures that you get results instantly. ezTalks Webinar also records webinars and saves them for future use. This helps the respondents to replay the event in case they forgot the details. This is vital since it will help them answer the webinar follow up survey questions while the event is still fresh in their mind. Its mobile friendly feature ensures that your respondents can access your survey on their mobile phones.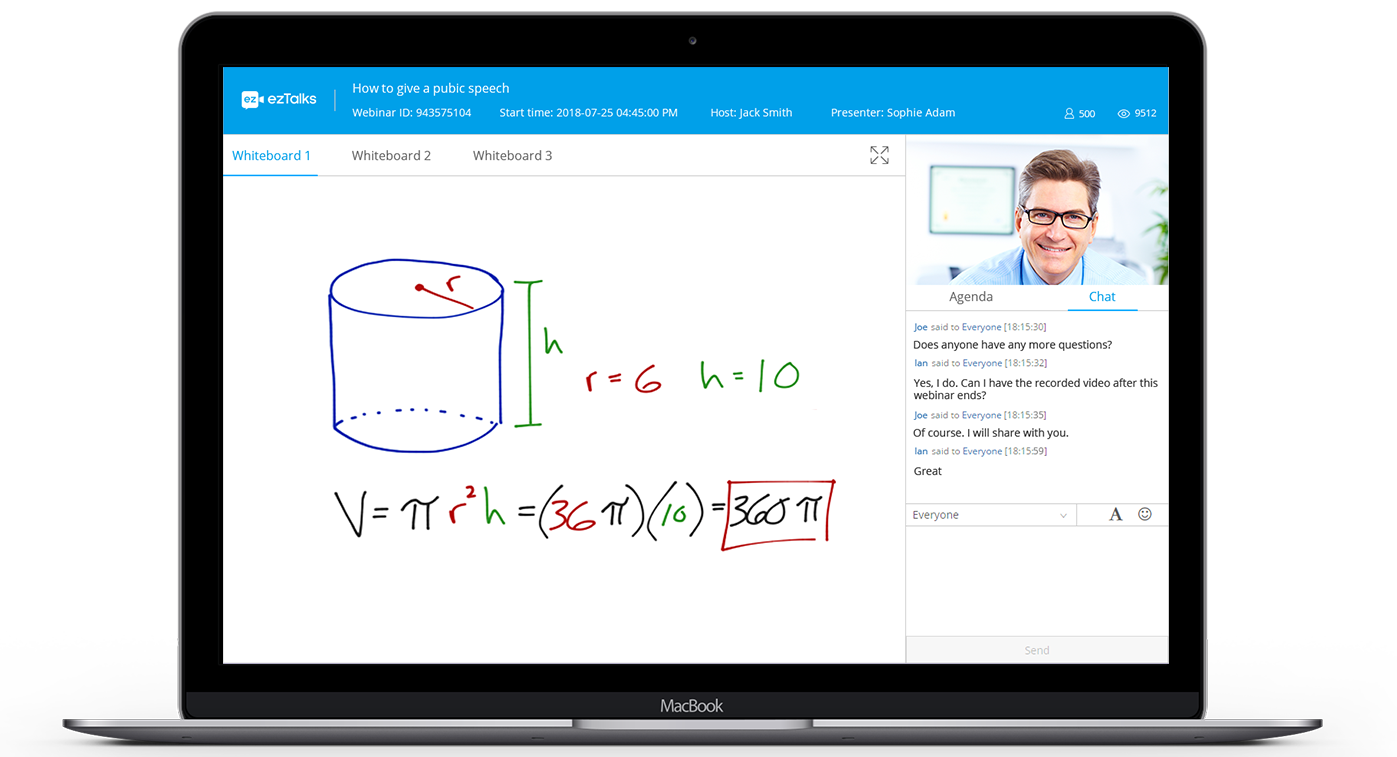 Send the follow-up survey quickly
The chances of attendees forgetting your webinar event are high since most of them watch several webinars in a week. It is, therefore, crucial to send them a follow-up email within 24 hours while they still remember your webinar. You should ensure that the webinar is fresh in their mind to enable them to answer the questions that you will ask.
Make the webinar follow up survey questions short
People are busy, and therefore you should not blast them with many questions. Keep in mind that the respondents are doing you a favor of finding some additional time to answer your questions. If your event follow up questions appear to be like paragraphs, then they will reject them. People want things to be easy and fast. Long surveys will leave you with partial data which will very hard to interpret. You should tell the reader that the number of questions in the survey and also approximate the time that it will take to complete it. This will help increase completion rates. The questions should be less than ten.
Select an easy answering mode
There are a lot of methods of answering a webinar follow up survey. Examples include multiple choices, rating scales and filling in blanks. Ensure that the answer method is easy for the respondent. It should give you the feedback you want promptly. The multiple-choice method will make it easy and quick for your respondents. You can also provide a comment box at the end of the survey to get the thoughts of your respondents. A checkbox is also a good option in the follow-up surveys.
Ask them to rate your webinar
To keep track of the performance of your webinar, you need to ask your respondents to rate your webinar overall. This will also help you compare the webinar performance with future webinars. An increase will show you if the changes you made to your webinar programs have a positive impact. High ratings will also increase the number of attendees at your next webinar event.
Know your priorities
Since you have limited questions to ask your respondents, it is advisable to ask the most important questions. You should ask the most pressing issues instead of general questions. The event follow up questions should be able to help you gather valuable information on your webinar event. The survey should also focus on important issues and not try to address all the issues at once.
Should be mobile friendly
Most people today use mobile phones and therefore making your survey to be mobile friendly will increase the number of respondents. This will also help your respondents fill your survey from anywhere. Ensure that you test the survey on several devices before posting it. It should be compatible in phones and tablets and supported by all operating systems. Using a checkbox will make the survey to be accessible in phones.
Questions should be simple
Make the event follow up survey questions direct and avoid jargon. You should also avoid using acronyms. The respondents may not be comfortable with abbreviations and using will piss them off. A Yes and No format will motivate the survey takers to participate in it. Straining your survey takers will make them abandon it.
Your surveys should tell a narrative
It should flow in a logical order to engage the survey takers. Start with an introduction that motivates the respondents to take the survey. The webinar follow up questions should tell a story in a logical order. This will make the survey interesting to the respondents and therefore hard for them to abandon it.
Avoid leading questions
Questions that will make your respondents answer in a particular way will skew your results. For example, asking a question like "How much did you gain from the webinar?" assumes that those who attended gained something. Instead, you should ask "Did you gain anything from the webinar?". It is therefore important that your meeting follow up survey questions not to be leading.
Conclusion
Webinar follow up surveys are of great importance and should be done carefully. You can follow the above tips to ask reasonable event follow up questions with effective tools like ezTalks Webinar software and get the valuable feedback from your webinar audience.