Six Video Conference Interview Tips to Make Hiring Perfect
Nowadays,employment has become a global thing and numerous employees choose to work remotely,as a result,video conference interview has become more and more popular. If you've just determined to conduct a video conference interview,but have no idea about how to get yourself fully prepared,you come to the right place. In this article,we're going to share you with six video conference interview tips to help you employ excellent employees successfully and effortlessly.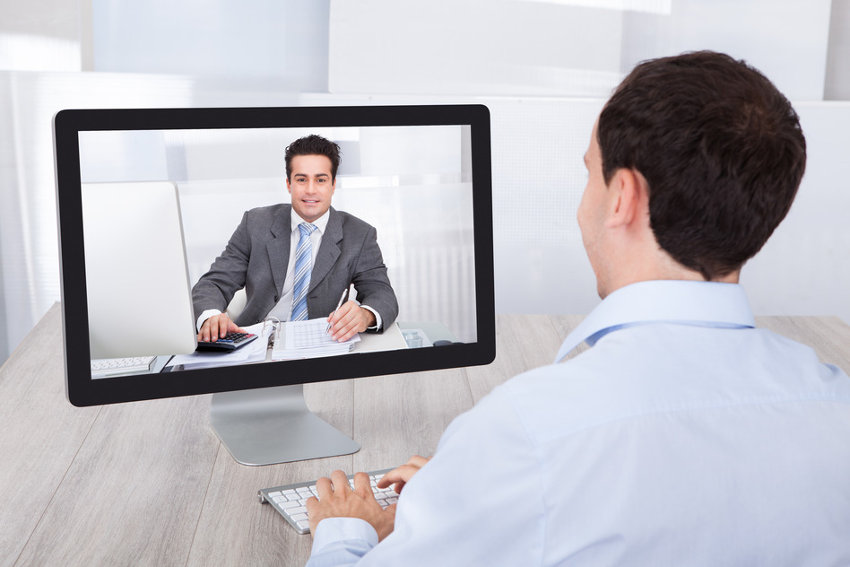 Video Conferencing Interview Tip 1: Apply Powerful Video Conferencing Solution
When it comes to the tips for video conferencing interviews,the first one that flashes in your mind must be having a powerful video conferencing solution. It's true that the video conferencing solution is the fundamental factor to carry out an video conference interview at any place. Without it,you can't move a single step. Among all video conferencing solutions stands out ezTalks Meetings. It's professional video conferencing software,empowering you to interview one or all interviewees face to face on a same page with HD video and audio.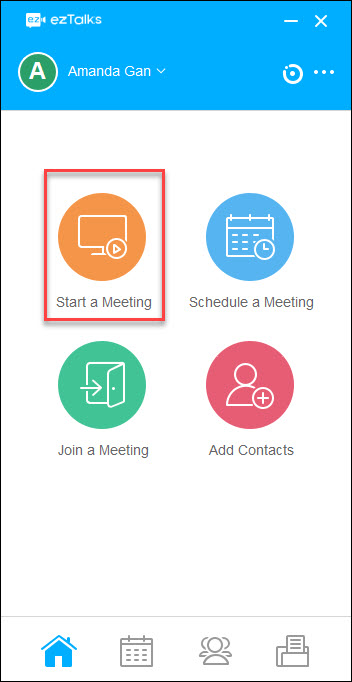 If you get interested in ezTalks Meetings,you can click the download button below to download it on your Windows computer to have a try. For Mac version,or mobile (Android or iOS) versions downloading,please click ezTalks Download Center.

Video Conferencing Interview Tip 2: Choose A Quiet and Clean Spot
To have a video conference interview,the second most important thing is to find a quiet and clean spot to ensure that the video conferencing interview won't be interrupted,especially when you're at home. That's because the background noises,like dogs' barking,Kids' yelling,merchants' crying,and neighbours' talking,easily give rise to an embarrassing atmosphere. A dirty environment easily makes employees question your professionalism. Both are likely to interrupt the video conferencing interview and even cause fizzle of the video conference interview. In consequence,it's necessary for you to inform others in advance to keep quiet during the video conferencing interview and lock the doors and windows to isolate noises outside.
Video Conferencing Interview Tip 3: Get Equipments Ready
If you determine to conduct a video conferencing interview on your computer,you ought to get everything ready,including webcam,speaker,microphone,and headset if you like. Put these things in the right places and take a test to make sure they're available. Only when they work properly can you conduct the video conferencing interview smoothly.
Video Conferencing Interview Tip 4: Dress Yourself formally and Professionally
When you're conductingz a face-to-face interview at the office,you're fully aware of being dressed in formal. However,when having a video conferencing interview at home,at a hotel or any other places,you easily forget that you are interviewing someone for a potential job position. You may be dressed in casual clothes,like wearing pajamas. If it really happens,interviewees will form a very bad impression of you. Thus,to impress your interviewee,ensure that you dress yourself formally and perform professionally.
Video Conferencing Interview Tip 5: Look at the Webcam to Make Direct Eye Contact
Another tip for video conferencing interview is that you ought to make direct and proper eye contact with the interviewee. Remember to look directly into the webcam,so that the interviewee can easily watch your look and make proper eye contacts while addressing with the interviewee. In this way,the employee feel respected and probably like to open his mind to you.
Video Conferencing Interview Tip 6: Prepare Questions In Advance
To carry out a successful video conferencing interview,it's wise and essential for you to prepare questions ahead of time. Through video conferencing interview questions and answers,you can get a wealth of information about the interviewees,including basic info,working experiences,working skills,attitude,occupation plan and more,and ultimately find the suitable interviewee.
The above are six useful tips for video conferencing interview. By implementing these tips,you're able to leave a deep impression on the interviewees,which is conductive to hire outstanding employees. Thus,pick up these tips and make full preparations for whatever type of video conferencing interview that comes your way.