How to Make A Group Chat on Android with Three Ways
Making a group chat is often the best way when you need to have the conversation with more than two people on the same topic,at the same time. Whether it is for text messages,audio or video conversation,a group chat is the preferred way to interact with many people at the same time using the smartphones. Even if any of the recipients is out of reach or having their phone switched off,you can ping them with text messages on the group,which they will get as soon as they have the signal again.
Rather than contacting one person at a time,it's more efficient to work with a group chat. You can easily tell your whole circle about the next meet up plan,discuss what's new,remind them about important schedule,or share any changes to the previous arrangements.
In this article,we will demonstrate you three different ways to know how to make a group chat on Android phones.
1) Making Group Chat on Android via Facebook Messenger:
Facebook messenger enables you to send messages to the people who are connected with you via your Facebook account. You can create group chats on Facebook messenger,but before that make sure you have already installed the app The following steps are about how to start a group chat on Android via Facebook Messenger.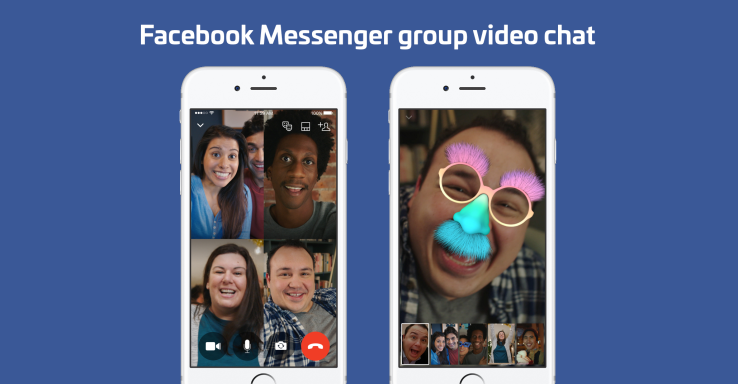 a) Login to the Messenger app with your Facebook account: Messages over Facebook can only be sent through the messenger app. Make sure you have installed the app and successfully logged in.b) Tap on the "New Message" Button: Tap on the button in the lower-right corner and select "Write message".c) Add people to the Conversation: Type the names of the persons whom you want to join you in the conversation,one by one,after selecting the first person from your list and start having the conversation them.
2) Making Group Chat on Android via Google Hangouts:
Google has made a lot of improvements in the group chat with the Google Hangout. Anyone who would like to join a group chat in Google hangout must have a Google account and Hangout app installed in his Android phones.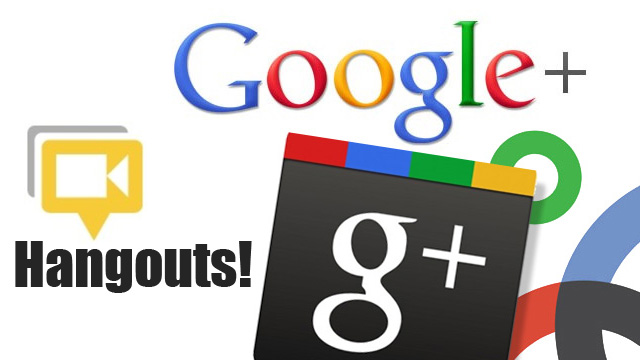 a) Open the Google Hangouts App: To start a group chat on Google Hangout,open the Hangout app on your Android device.
b) Select New Conversation: Tap on "+" to start a new conversation and then select the "New Group" option.
c) Start the Group Chat: Type the name of the persons you want to make a group chat with,or select them from your address book list to start the conversation.
3) Making Group Video Chat on Android via ezTalks Meetings:
ezTalks Meetings is a more powerful group chat app. You only need an active account there to have a more efficient and effortless group chat. It has more features compared to any other application available in the market for Android smartphones.
ezTalks Meetings allows you to make audio and video group chats in high quality. It also empowers you to record your group chats,share your data,screen and interactive whiteboard,and schedule your group chats for the future. The free version of the app allows you to chat with up to 100 participants with a maximum of 40 minutes of talk-time,while the premium version enables you to add up to 500 participants.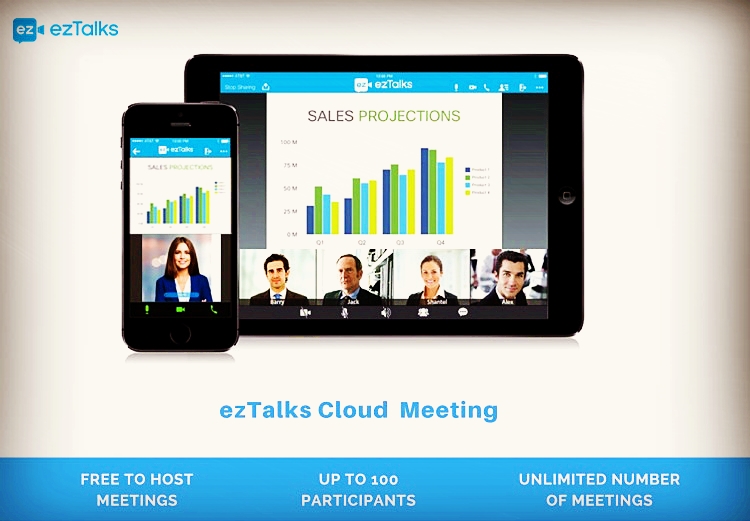 To start a group chat on your Android devices using the ezTalks Meetings app,follow these steps:
a) Download the App: Download and install ezTalks Meetings app from the Play Store.

b) Create your Account: Open the ezTalks Meetings app and create a new account by simply using your Facebook or Google account,or with the Email Address.
c) Create a new Chat Room: After creating your account,log in to the app,and click "Start a Meeting" to enter into a new group chat room.
d) Start Group Chat: You can now add the participants in the chat room to make the group chat. To make a group video chat,make sure you have your camera and microphone in the right direction.
It's easy to use ezTalks Meetings to make a group chat. You can share your group chat room number with your people or invite them to install the app on their Android devices if they don't have it yet.
Conclusion:
Group chat has become a great way to interact with your people. All the three tools covered in this article are one of the most useful group chat tools available in the market for Android devices. The above three ways are all about how to use group chat on Android. Go on and try out yourself. For a better quality experience with audio and video group chats,we recommend you to download the ezTalks Meetings.