A Look at the Best Web Conferencing Software
Web conferencing is an internet service by that you can conduct conferencing,live meetings,training and presentations through the internet especially on IP/TCP connections. One can connect to the meeting either by phone or utilizing the computers microphone and speakers through a VoIP connection. Web conferencing permits users to host business meetings and seminars,offer online teaching and give direct customer support through remote keyboard. Control of the event can be sent between users,hence any participants can work like the key presenter. Most of the platforms are available through a web browser,however downloading and placing a client is always needed to take benefit of the features like video and voice conferencing and content sharing. Now,we'll lead you to have a look at the top 6 best web conferencing software in the market today.
Skype
Skype is one of the top web conferencing software that allows you do free voice and bided calls and to call normal phone calls for normal rates. You can chat on the internet for free of cost and due to this reason it is highly availed,there are some people you cannot talk with for free utilizing the service. It is the best software for web conference,helping you to do calls from any parts of the globe. It provides lots of features like Skype out calling to normal and mobile phones all over the world,secure file transferring and conference calling. You can today share the screen with other users also. It target on quality of the audio and video calls.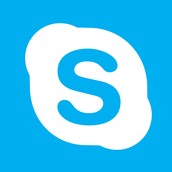 ezTalks Cloud Meeting
ezTalks Cloud Meeting is the universal well known online conferencing software that helps you to conduct a number of HD video conferences about hundred people at one meeting for free. It even provides free instant messaging,audio conferencing,and remote control of applications,document sharing and a white board for giving presentations and pictures at the time of the conference. It is the most popular web conferencing software in the market on these days. It is also web conferencing software for education. This software can be applied to all industries like government,enterprise,training,education,healthcare,military,finance,legal,community and some other industries for internet teaching,conference,webinar and training.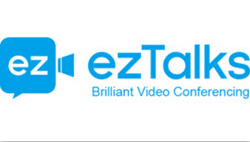 Onstream Meetings
As one of the best web conferencing software,Onstream Meetings is a cloud oriented service online that lets you to conduct meetings anywhere and at any place,with no planning needed. Whether you are an event organizer or meeting participant,this software will assist you to combine easily and cheap. It is perfect for outside and inside gatherings,training sessions,demos,daily collaboration and negotiations with remote team members. Avail it to create a sales call,make a product demo,conduct an inside team meeting or support a board meeting. You can develop productivity and save on expenses on travel by presenting the details and discussion by the branded meetings site.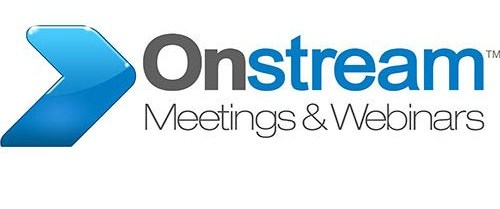 eVoice
eVoice varies from competing video and audio meeting services by providing a total fledged virtual phone system with call forwarding,voicemail and faxing services. For meeting calls,eVoice involves audio conferencing for about ninety five participants through a local number,screen sharing and video calls. Even though it is not having certain features seen in competing services,eVoice is a strong option for small industries. You can share the screen with about two thousand viewers and video with about twenty five participants that is generous. Since this web conferencing software provides lots of features beyond conferencing,it can slightly confusing to navigate.

Adobe Connect
Share,host,train and collaborate from anytime,anywhere with Adobe Connect. You can confidently share documents,presentations and multimedia content from the library in the cloud and images in the photo library,and make sure that the animations,fonts and imagery appear as desired. This software can drive attendance to the webinars with easy mobile access. You can explain with the whiteboard availing your fingertip on the top of the message. It can provide mobile education and track improvement with the software learning administration system or a combined system of record.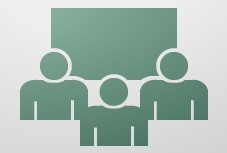 Vyew
Vyew online web conferencing software introduced earlier,now they have introduced a new model that lets users build Vyewbooks to present,share and interact with people all over the world content like images,Microsoft office files and video. This new model has tools to support the making of new presentations and even facilitate a desktop for images,live sharing of files and websites. A widget version tool,Vyewlet generator lets content to be fixed on the website,a screencast tool of types that records combination of work for explaining. This software provides certain thing different slightly at a competitive cost.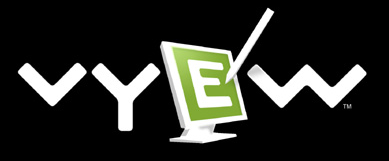 Web conferencing has turned out to be a major part of the method that businesses and other companies communicate,internally and with the customers. The capability to take out the actual time communications with those located at longer distances is great,particularly offered the clarity and speed at that the internet let these kinds of communications to be taken out. There are plenty of software applications found in the market now,so read the review carefully and choose the best web conferencing software for your company.