Advantages of Video Conference in Real-Time Communication
Real-time communication is a means of sharing information and interacting with people in different locations via Internet connections,just as if you were talking to each other face-to-face. Apart from audio-only conference call,video conferencing is also one kind of live teleconferencing communications. The advantages of video conference in real-time communication are obvious,and it has been widely applied to host a virtual video meeting or online training in almost every industry.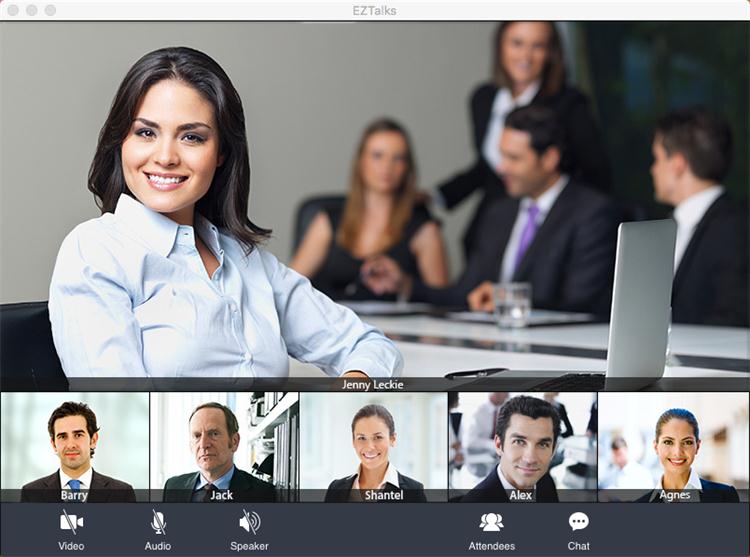 1. Video conferencing facilitates communication and enhance productivity.
The biggest advantage of video conference communication is that it can facilitate communication and thus increase productivity. Studies show that 90% of information is transmitted to people's brain in a visual way,and video conferencing just makes it possible. You can see the eye movement,facial expression and body language of attendees during a live video conference,so it will be easier to understand the implied meanings of what others said.
2. Video conferencing promotes participants to be focused on the task.
Unlike phone call,video conferencing requires participants to be more focused on the task and conservation. Being in front of a conference webcam,you must ensure that both you and your background looks great,because others will watch you consciously or unconsciously throughout the meeting. Therefore,video conferencing encourages you to have more preparation and engagement in the process of real-time communication.
3. Video conferencing supports product demo & content sharing.
Audio-only calls have once been dominant in the live communication service market,but it still has its defect. For example,audio-only conference can't realize product demo,or share presentations. Video conferencing has such features,though. By utilizing a brilliant video conferencing solution from ezTalks,you can easily start a face-to-face video meeting or online training,and share you product demo,presentations and screen,etc. It makes your communication and collaboration productive and effective.
As a high-efficient real time communication tool,video conferencing is increasingly gaining a lot of ground. Understanding these benefits and advantages of video conference communication could help you select a right tool for your business. For companies that want to maximize the effectiveness and efficiency of their communications,video conferencing is definitely a must.