Best 5 Meeting Schedule Software
Scheduling a meeting properly to get the maximum efficiency is not an easy task. A poorly scheduled meeting can be unfruitful for an organization. Thus,it may affect the productivity of the company. Scheduling a meeting manually contains numerous emails between the meeting attendees and find the best suitable time as per everyone's convenience. But,ever imagine of having all these tasks done automatically without any human interference?
Here the meeting scheduling software is introduced. These software are so designed that it can schedule and fix your meetings automatically without any human effort. It automatically sets reminder to the calendar of all the participants and invites them to the meeting. Thus,it saves a lot of time and hassle. Feeling relaxed a bit? Here,let us introduce with the best five meeting scheduling software available in the market.
1. ezTalks Cloud Meeting
ezTalk Cloud Meeting is one of the most used meeting schedule software. It's not only for meeting scheduling,but also can be used for video conference and meeting purposes as well. Hosting online meeting with scheduling and reminders is quite easy with this software. As an added benefit,up to 100 people can join in your meeting for free through this powerful software.Other features like remote screen sharing,instant text messaging,online whiteboard tool are all available for free. This is one of that software which are currently using by lots of organizations for their day to day use for communication,online training and meeting purposes. No matter wherever you and your team mates are,you can easily connect with them via this software. ezTalk Cloud Meeting is available on all the OS,including iOS,Android,Macintosh OS X and Windows. All the basic elements you required for your meeting is free while you need to pay to avail the premium features.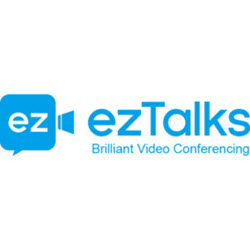 2. Doodle
Doodle is very useful scheduling meeting software for any organization which wants to find the best suitable time to schedule a meeting. This software comes with a built in poll feature which takes the vote from the attendees of a meeting for the best suitable time and thus set the meeting according to the outcome. Doodle can also compute the results together and suggest for the best suitable day to schedule meetings online. Unlike ezTalks Cloud Meeting,Doodle is meeting schedule software free to download while you can access the features like calendar integration with a premium subscription.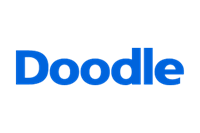 3. Calmeet
Calmeet is best-suited software for meeting schedule if you want to be suggested meeting times without your calendar being shown to the attendees of the meeting. The best part of this software is you can even sync your personal calendar with Calmeet and the software will suggest the top ten times to schedule a meeting. This all can be done without sharing your calendar with your team. Another unique feature offered by this software is the attendees of a meeting can schedule a meeting within the Facebook Messenger or Whatsapp.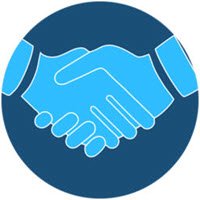 4. Calendly
Calendly is the software which allows you not only schedule a regular meeting,but you can also reschedule recurring meetings as a monthly or weekly basis. Using this meeting schedule template software is very easy. You only have to log in using your Gmail ID and you are ready to send an invitation to your team members to attend a meeting. Upon acceptance of the invitation,a meeting can be scheduled with the members on Outlook,cloud and Google Calendars. Calendly also enables you to share event links with your customers and clients for better interaction. This meeting schedule software is always free to download but you need to pay for their subscription plans if you want the benefits of premium packages.

5. Clara
Clara is very useful software to schedule a meeting over email. The software needs to be operated with human support and thus,it can fix a meeting for you. At the time of sign,you will be asked to enter the best suitable time for you to be available for meeting and your favourite place as well like coffee,drinks or lunch. If you got a request for a meeting from some of your team mates,you just have to simply CC the email to Clara's email address. Here,Clara's virtual assistant program works like a charm and will come up with a suitable time,date,place and duration of the scheduled meeting.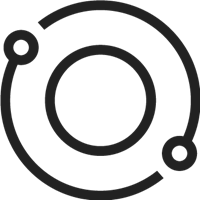 Unlike ezTalks Cloud Meeting,this software is quite pricey and works only with a Gmail account. But if you spend a lot of time for scheduling meetings and appointments,this is worth your every penny investment.
So,these are the best five meeting schedule software that can instantly make your tasks a lot easier and gives you a relief. Now,choose the finest software suited for you and your organization which benefits you with the best productivity.