5 Benefits of Court Video Conferencing Services
Video conferencing helps increase collaboration and boost productivity in multiple fields. Apart from business,education,healthcare,government and military,multiple courts at different levels facilitate video conferencing to make courts run more smoothly and streamline legal processes,in order to improve working efficiency of the courts and save a great deal of judicial cost at the same time. Today this article shares you five benefits of video conferencing in court in detail.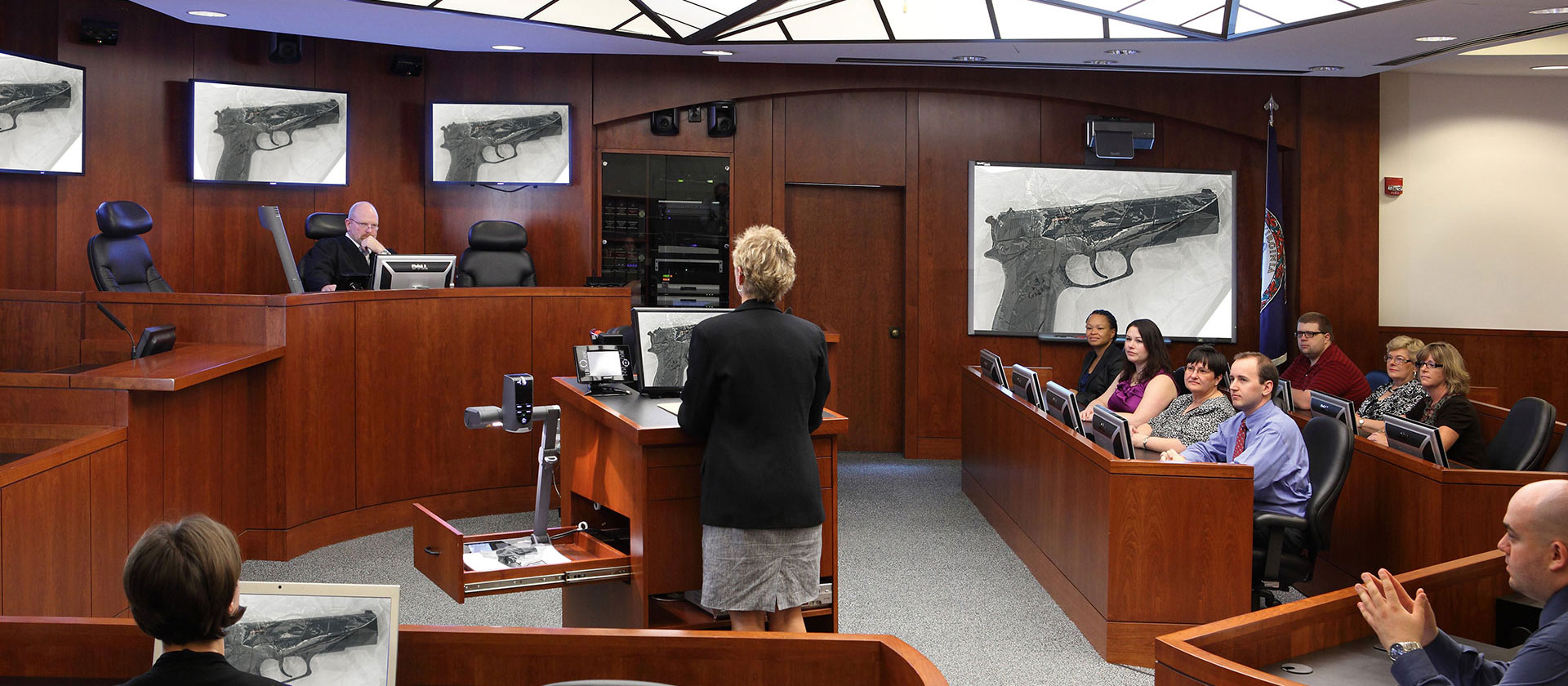 Court Video Conferencing Services Enhance Collaboration between the Judge and Jury
As you know,when a case comes to trial,the judge will meet jury,even law clerks to discuss the details of the case several times,and finally they will cast their votes on the outcome of the case. However,it's difficult to gather everyone at the appointed time without disturbing everyone's working arrangement.In this circumstance,a video conferencing solution is a fairly good choice. Among all video conferencing solutions,ezTalks Meetings stands out. It's professional and powerful,enabling the judge to connect with jury and even law clerks to have an online meeting at any time. Besides,it fully supports screen sharing,whiteboard sharing,live chat,and more. Jury and clerks can easily attend the meeting from their Mac,Windows computer as well as smart phones,and state their views about the case without going out of their offices or homes.
Court Video Conferencing Services Empower Witnesses to Testify Wherever They Are
The conventional practice of witnesses presenting in person at trial has become increasingly more difficult. Due to geographical impediments,fear of testifying in person,concern about self-security,or worry about privacy exposure,witnesses might refuse to present personally at trial for deposition. On this occasion,video conferencing turns out to be a helpful and unassailable solution. With its help,witnesses located anywhere in the world are able to present at trial and make legal depositions on schedule.
Court Video Conferencing Services Make Remote Arraignment Possible
In order to obtain prisoners' confession,courts sometimes send law enforcement officials to jail. Rather than spend time,effort and money traveling between the court and the jail,court video conferencing services provide an opportunity to get prisoners' confession "face to face" and simultaneously record the whole arraignment without going to the jail.
Court Video Conferencing Services Support Remote Court trial
Video conferencing services make it pretty easy for courts to conduct remote court trials. These kinds of court trials bring a great many advantages. The parties and other participants in the proceedings can appear in courts from their different locations and debate the cases,show physical evidence,documentary evidence and even video evidence,which saves much time and cost. Additionally,it avoids the possible risk of sending dangerous defendants to courts over a long distance which reduces the stress of insufficient police strength. Furthermore,it enables courts to reduce cost and improve efficiency of court trials.
Court Video Conferencing Services Enhance Interaction between Higher and Lower Courts
One of the benefits of video conferencing for legal services is that it breaks the regional restrictions and greatly strengthens the interaction between higher and lower courts. Now,they're able to exchange work experience in law,share legal resources and researches and discuss complex cases anytime,which are conduc>ive to form an intelligent,efficient and economical court management mechanism,and push the judiciary onto to a new stage.
The parts mentioned above list some of the benefits of video conferencing in court. Apart from them,there are many more benefits to be listed out. To get fully understood about court video conferencing services,you'd better experiment in person. Try a video conferencing solution,like ezTalks Meetings to get more!