5 Best Group Meeting Software
Technology has changed modern business in countless ways,but the effect it has had on communication is perhaps the most significant. Whether you want to keep in touch with your team on the ground or you want to communicate with your partner firms around the globe,technology enables you to seamlessly do so.
However,to communicate effectively,you need to choose the best platform. When you pick a wrong platform,or when you choose a platform designed for a different kind of meeting,the results will be negative. If you are planning on hosting a group meeting online,you need to get the right online group meeting software. There are many software out there,making it difficult to choose the right one. We've listed 5 of the best group meeting software to help you with your search.
ezTalks Cloud Meeting
First on our list is ezTalks Cloud Meeting. While ezTalks Cloud Meeting is relatively new in the industry,it provides customers a real time solution. The software allows up to 100 attendees to attend meetings from different locations for free. But if you have a large audience,you have to upgrade to its paid package which allows you to host up to 500 participants.This group meeting software is professional and delivers high quality video and audio. Best of all,it allows interactive whiteboard sharing,group and private chat,and supports app and screen sharing. That's not all! It authorizes any participant to take the role of the presenter and and take the meeting under full control. This is among the online group meeting software that is useful for companies of all sizes.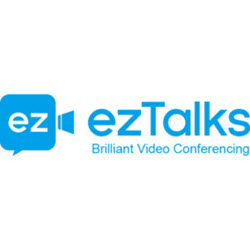 Yugma
Considered a popular group meeting software in the market,Yugma,a free service for hosting group meetings online,comes with amazing features to pull multiple duties. Desktop sharing,chatting features,Skype integration,widget customization,annotation tools and application sharing are some of the notable features. It is easy to get started with this software.
Simply sign up and download group meeting software and start sending invitations through phone,instant message or e-mail. This ease of use allows users who are not acquainted with this group meeting software to quickly access the meeting. This group meeting software's scalable technology makes hosting a large meeting as simple as hosting a face-to-face conference.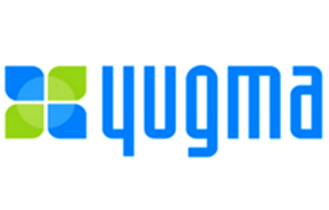 MeetingBurner
MeetingBurner is relatively new to the group meeting software,but you need to check it out to see if its service meets your business needs. The software includes conference lines,Skype integration as well as one click recording. You can also get analytics so that you can see how your guests interact with their content. Because of its user friendly interface and fast load times,it has earned its place as one of the world's most popular group meeting software. They offer several paid plans,but they as well allow users to run webinars on the free service. Its premier package comes with many great features not available in smaller bundles. The software is ideal for businesses that want to reach a large audience.

GoToMeeting
GoToMeeting offers one of the easiest ways to host online meetings with a group,and allow participants to share desktops and screen. With its famed one-click meeting solution,this software should be easy to use and attendees can join or start meetings via almost any application.
This online group meeting software offers a ton of other features,like video conferencing and mobile application that lets you join meetings on your Android device or iOS device. It brings a lot of people together for the meetings,making it a great option for individuals and organizations that want to reach large audience. You can start your meetings from email or Microsoft Office. Best of all,participants can access meetings from Mac,iPhone,PC,Android devices or iPad.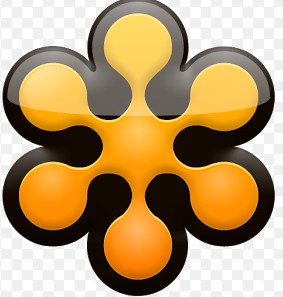 Cisco WeEx
Cisco WebEx is perhaps one of the most popular group meeting software in the market. They boast an impressive customer portfolio,and its meeting service is user friendly. You can share screens,and can also integrate it with Cisco Spark. The online collaboration tools,such as note-taking,whiteboarding and annotations make it a great software for hosting group meetings.
Furthermore,it integrates with apps on your desktop so you can quickly set up an appointment,start the meeting,notify attendees through email,or access the meeting from your tablet or mobile device. Just like other software for group meetings on the list,WebEx offers a number plans for individuals,small organizations,or large companies.

These group meeting software come with unique features. A majority of them also offer free plans with basic features. Before you chose any of them,be sure to consider a number of factors including your company size,location and budget. With these factors in mind,you can choose group meeting software that best meets your company needs.