Top 10 Facebook Messenger Alternatives
Facebook Messenger is an instant messaging app that helps the users to communicate with ease. It allows instant text messaging. You can also use the messenger for one-on-one and group messaging. Besides,you can use the messenger to send the images and videos. It has a lot of built-in stickers,emojis,and GIF that you can use to express your emotions.
Why do We Need Facebook Messenger Alternatives?
Even though the Facebook Messenger comes with some easy-to-use features to facilitate text messaging,still,it has some downsides. It continuously runs in the background that affects the performance and battery life of your phone. Moreover,it will cause persistent wake locks. It also uses your phone memory and data in a large amount. If you are going through this problem,then you can consider the Facebook Messenger alternatives.With the alternatives to Facebook messenger,you will not have battery or data drainage problems. If you want some of the best alternatives to Facebook Messenger,you can consider the following 10.
Top 10 Facebook Messenger Alternatives
1.ezTalks Cloud Meetings
ezTalks Cloud Meetingis a powerful collaboration tool that facilitates instant messaging. The app is popular for the free instant messaging and video conferencing. It allows private and group chats as well. It offers both the free and paid services. It enables the users to do free video calls,instant messaging,and document sharing. Messaging will be quick and instant. In fact,it enables the user to chat with a group up to 100 participants and to share media of different formats.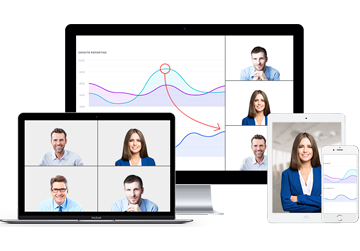 Facebook Messenger Alternative
Free for Up to 100 Participants
One Click to Join In
HD Video & Audio
Screen Sharing & Whiteboard
Recording & Playback
SIGN UP NOW
2.Skype
Skype is a global messaging tool that offers both the paid and free versions. You can use Skype to send the text,voice,and video messages. You can also send documents and emoticons to the Facebook contacts without any charge. It also supports group video calls and the voice conferences. You can also use it for the international calls including the mobiles and landlines. The best thing about the Skype is that you can connect to the Facebook with one click only.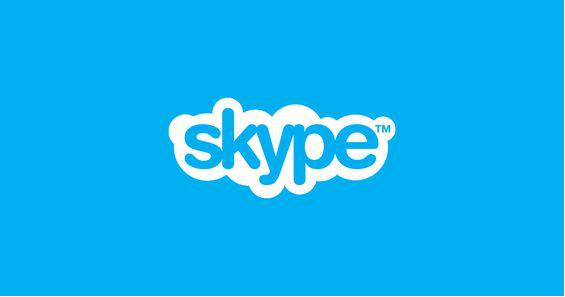 3. Trillian
Trillian is considered as an intelligent app that enables the user to get in touch with other users of the internet. With this app,you can install multiple Facebook accounts and can use them for the different purposes. You can have personal and business versions. It supports chat roaming and also receives the email alerts. It is compatible with the iPhone,Mac,Windows,and iPad. With the trillion,you can chat with your family,colleagues,or business partners with different versions of the account.
4. WeChat
WeChat is a comparatively new inclusion. But you can expect all the developed features. It allows the users to send voice and text messages. It also supports video calls and group chats. You can also use the free call if both of you are using the WeChat app. It supports instant messaging. You can even select the photos from the Facebook album and take a snap and share it. It also enables you to receive the Facebook information without opening the Facebook messenger.
5. IM+
IM+ is considered as the best alternative to the Facebook messenger. Without downloading and accessing the Facebook Messenger,you can get all your Facebook messages with IM +. With this app,you can chat with Skype,Yahoo,and Twitter friends. It is an all-in-one messenger that enables the users to access multiple social networking sites. It allows group chat and message saving on the SMS and MMS. You can also connect with the Facebook account with the simple tap of the "Connect with Facebook".
6. Google Hangouts
Google Hangouts is a popular app and it is widely used all over the world. With a Google account,you can sign up for Google Hangouts. It is compatible with the Android,and iOS devices. It enables the users to message via text. You can also chat online. It supports the video conferencing and fully integrated video calls. You can use it on your tablet,smartphone,or desktop. It offers both the free and the paid versions.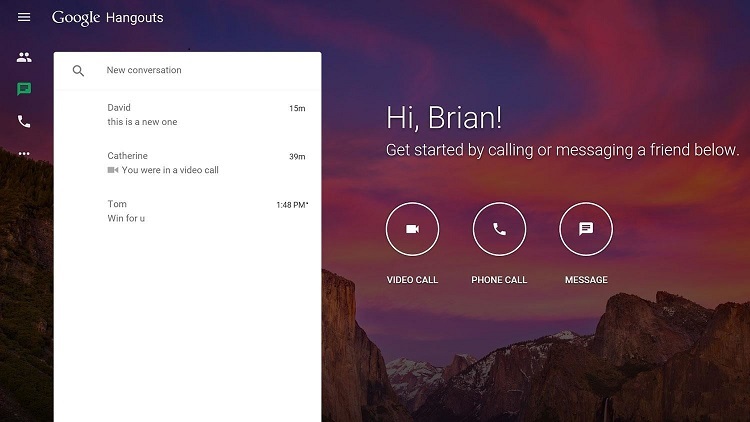 7. Viber
Viber has 300 million users worldwide. It is more than just a free texting app. It allows the users to make free phone calls and texts worldwide. It is easy to install and use. You can simply connect it to the mobile number as the user ID. It allows instant messaging as well. With this app,you can make a group chat on iPhone,Android,and other devices,and can track the messages even if you are not on a call. Moreover,it allows document,video,and photo sharing. You can also send short voice messages via this app.
8. MessageMe
This app is designed for the group chat and instant messaging. It has a desktop app that allows the conversations between desktop and the mobile. You can use MessageMe app to share your videos,photos,and even for the text messages. It enables the users for the group and private chat. You can run it on several devices at a same time. It is fast and lightweight. It has some impressive features like doodles.
9. Metal
Metal is an instant messaging app that is made to improve the user experience. With this app,you will find a notification shade bar. It enables to access your friend requests,news feed,messages,and other notifications. The best thing about this app is that it requires fingerprint authentication for sign in that ensures the security of your account. It enables the users to directly chat from the app. It is lightweight and easy-to-use as well.
10. WhatsApp
WhatsApp is one of the most popular instant messaging apps. It has more than 450 million users. It enables the users for the group chat,photo,and video sharing with up to 256 participants simultaneously. You can also customize the notifications. It supports both the voice and the video calls. With this app,you can send documents,PDFs,slideshows,spreadsheets,and much more. Image source: Clipartkey,Kindpng,PNGitem
All these Facebook messenger alternatives come with some improved features to enhance the experience of the users. Before choosing any of them,you need to understand your requirements and then you can go through the features to know which one will serve your purpose in a convenient manner.