Top 5 Teleconferencing Solutions
Paying for hotels,airlines and meeting places have nowadays proven to be a costly option for businesses and corporates. Thanks to a diverse range of teleconferencing solutions,your clients and colleagues do not have to meet in person. They can conduct the meeting online by using a teleconferencing solution. Basically,teleconferencing solutions aim at producing HD quality videos,so that participants can be involved in much the same process of conducting a meeting physically. Studies have actually shown that teleconferences are more efficient. Decisions are made in a period of 25% shorter than a physical meeting.
Therefore,there is no doubt that as an enterprise or a business person,you need a teleconferencing solution. However,these solutions have evolved in recent years,and therefore it is important that you pick the best out there,depending on your needs. Here,we have saved you all the hassle of choosing among the diverse list,by selecting the top 5 teleconferencing solutions.
1. ezTalk Cloud Meeting
The most important feature you need to consider when picking a teleconferencing solution is the meeting features and ease of use. You do not want a user interface that is hard for you and your colleagues to navigate and use,thus frustrating anyone. ezTalks Cloud Meeting is one of the few teleconferencing solutions that won't let you down when it comes to navigation and ease of use.With the help of ezTalks Cloud Meeting,you can join a personal meeting in just a matter of second on your devices. It comes with a couple of amazing packages to meet your needs. Here are a couple of more ezTalks Clouds Meeting features.• Allows 100 participants in a free meeting,and up to 500 with a premium plan
• Easy login system
• High-quality videos calls
• Easy screen sharing to let all participants keep aligned with the presenter
• Allow instant chatting with all participants or a single participant during a meeting
• An online whiteboard tool allows planning and sketching out thoughts
• Fully compatible with Windows,Android,Mac,and iOS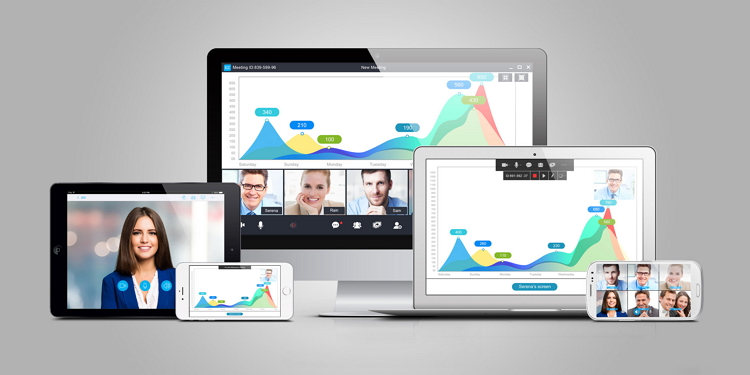 2. AnyMeeting
AnyMeeting is one of the most popular names when it comes to teleconference solutions. Previously known as the Frebinar,AnyMetting is considered the best,particularly because of its friendly intuitive features and a clean interface. Unlike most other teleconferencing solutions,AnyMeetinng has a PayPal integration features that make it all convenient to charge for a webinar.
• Facility to add 200 participants with no time limits
• Offers six video conferencing facilities
• Chat with all participants together or individually based on your needs.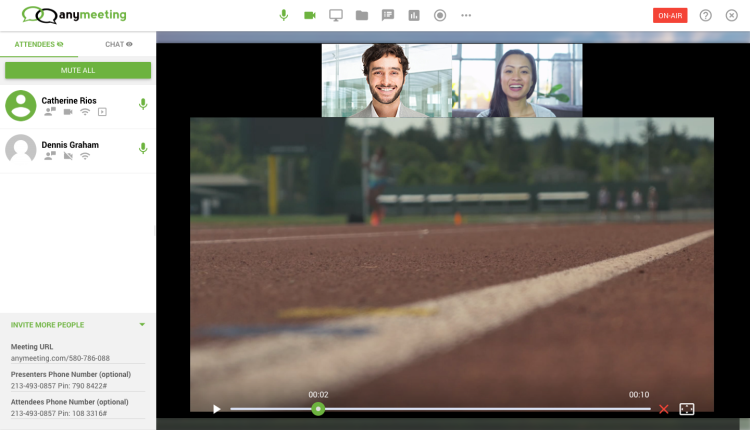 3. Adobe Connect
Adobe Connect features makes it one of the most engaging teleconference solutions on the market right now. This fully-featured teleconferencing solution is most suitable for corporate meetings that require user polling and video conferencing. Besides,this solution is the most secure and simple solution out there. Other than that,Adobe Connect features:
• Support almost all platforms and available on multiple devices
• Features that block certain participant to engage in a meeting
• Emoticons to allow to be used to express participants' reactions such as agree,dislike or raise hands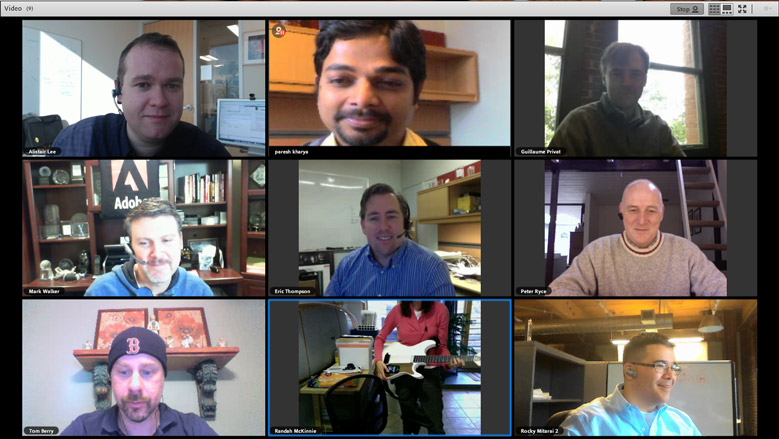 4. WebinarJam
This teleconferencing solution is one of a kind. It offers something extra as a marketing software. Although the software has only been there for few years. It's one of the few that won't disappoint anyone who wants to make the most out of it. However,unlike teleconference solution like ezTalks Cloud Meeting,you will need to join their payment to enjoy some of the best benefits. Features include:
• Pre-made landing page templates
• Ability to segment meeting participants and send emails on their needs
• Record webinars and store on YouTube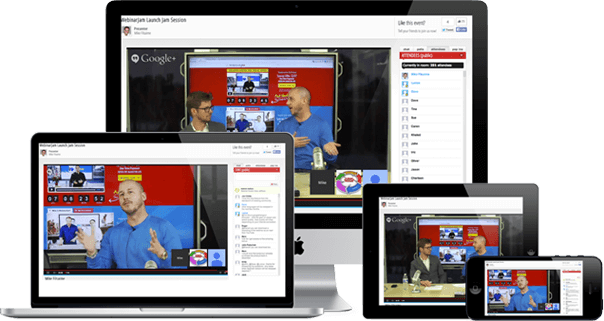 5. GoToMeeting
GoToMeeting is a very straightforward teleconference solution with international features,making it one of the best for business with multiple locations or international clients or colleagues. The solution sports a user-friendly interface and meeting can be done in seconds. Just like many solutions of its kind,it has pricing schemes to allow you to use certain features. It does not integrate well with some devices,and only limit video conference call for very few participants. However,it is among the few that deserves to be on this list. GoToMeeting features:
• Provides meeting alerts,therefore allowing you to attend on time
• Chat with multiple attendees or a particular attendee based on your needs
• Plenty of online resources to get up to speed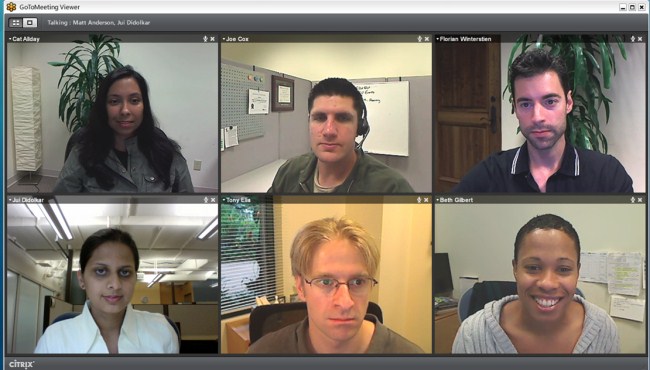 Verdict
Each of these teleconferencing solutions has their pros and cons. It is up to you to know which one will serve your needs. You might want to consider a free teleconferencing solution first,and see how it goes. In that case,ezTalks Cloud Meeting should be your first pick. It offers outstanding solutions,allowing you to add over 100 participants for free. If you want something with payment integration,then you can go for AnyMeeting. Whatever the teleconference solution you pick,make sure it meets your needs.