What Is Web Collaboration and How It Can Help In Improving Your Business
Lateral meaning of collaboration is to work together on a project in different set ups. The recent technological developments have introduced the concept of web collaboration which allows people situated at different places but working on the same project by using internet and web collaboration tools. In order to understand what is web collaboration, let us consider its definition.
What Is Web Collaboration?
Web collaboration is a technology that allows people situated at different locations to work together at the same project by using an online collaboration tool to attain the same target. According to web collaboration definition, the constituents of a team can coordinate, cooperate, communicate, negotiate, compete and share with each other by using web collaboration software tools like ezTalks Meetings etc.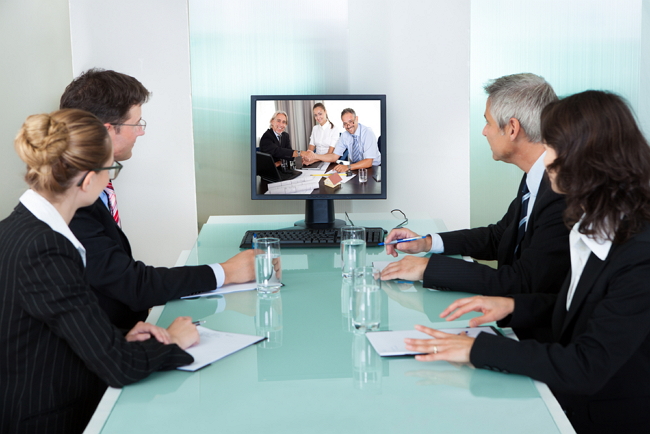 Types of Web Collaboration
Normally web collaboration can be divided in to two types, synchronous and asynchronous.
Synchronous web collaboration allows the workers situated at different or same locations work together in real-time or same time on a project by using online collaboration software. In this type of web collaboration more than two people are allowed to see and amend the document or information at the same time even if their locations are different. They can use whiteboard of the web based platform they are using for communication for sharing graphic designs and publishing applications to solve any problem related to their business. Along with it they can also use these software options for sharing videos and images among the other participants of an online meeting. They can also send and receive text messages to several people at the same time by using chat systems of these software tools.
Asynchronous web collaboration allows the people participating on the same project, but at different times, to collaborate with each other by using web collaboration tools. One of the commonly used means of asynchronous web collaboration these days is email. Today you can also attach various types of files, forward message and generate groups through an email message. It can also automatically sort, attach or process the email messages to send to the people who cannot communicate with each other face-to-face due to difference in the time of their working. This type of web collaboration can be used to follow a fixed process while routing files and documents through groups and organizations for scheduling and managing the deadlines of a project.
How Web Collaboration Help A Business?
The web collaboration software tools such as ezTalks Meetings etc. can be used by business organization to avail various types of benefits. These benefits can include:
Saving travelling costs: Travelling costs can consume a considerable part of the budget of a business. The employees of a business have to travel consistently for organizing and attending training sessions and meetings etc. sometimes it becomes difficult for them to attend such events due to tight deadlines or busy work schedules. In such situations they can use any of the web-based collaboration tools available these days to attend such sessions without travelling to that location. Some of these tools also allow you to record and save the meeting proceedings so that it can be used as evidence in case of any dispute, reference for absentees or reviewing them later on.
Faster accessibility to information: Web collaboration tools also allow the learner corporate of modern times to learn new techniques without getting involved in to their hectic procedures. Along with it these tools can be used for providing training simultaneously to several learners in real-time. The learners are also allowed to use these tools to ask questions to their teachers to resolve their problems in real-time. Even teachers can encourage shy students to speak out their issues through these software tools.
Easy accessibility to experts: The learner corporate can also contact the top performers and experts within the organization easily by using web collaboration software tools. In this way the learners can avail this opportunity for gaining from the experiences of the experts by interacting with them. They can also use these online platforms for sharing their queries and doubts with the experts along with getting their responses in real-time. They can also use these software options for sharing a knowledgeable talk that can increase their self-confidence along with improving their working capabilities.
Increase in overall satisfaction of employees: In this way, web collaboration tools such as ezTalks Cloud Meeting etc. can improve the overall satisfaction level of the employees of a business by providing all of their benefits discussed above. The cost of travelling and communication saved by using a web collaboration tool can be used by the business for making the future of its employees better by providing them training of latest techniques through the experts in the industry.
Thus web collaboration can help in improving the productivity of a business by boosting the knowledge of its employees without wasting money and time.