5 Microsoft Video Conferencing Software Choices
Video conferencing is no longer considered a luxury. Without the assistance of this ubiquitous technology,businesses,and corporations worldwide would find themselves unable to get the job done. Currently,many companies offer video conferencing opportunities,but there are several Microsoft video conferencing software choices that deserve your attention. Allow us to introduce our five best Microsoft video conference software options.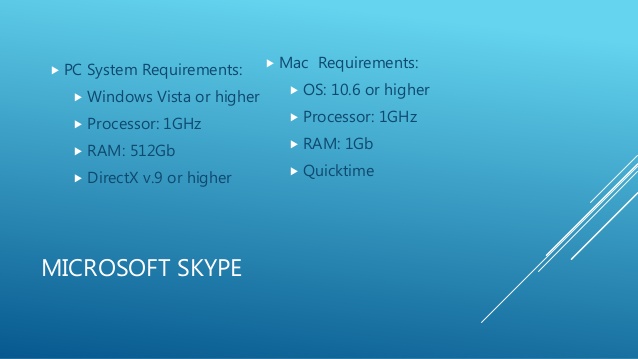 1. Microsoft's Skype for Business
It allows professionals to start a free meeting or add the complete Skype application for the Business meeting package that includes file storage,sharing,and Office applications,all of which are part of the Office 365 Business Premium plan.This option is for small businesses,just starting up,and that are on a relatively strict budget.
2. Cloud PBX
Cloud PBX(private branch exchange),PSTN (public switched telephone network) conferencing and other commercial features,peruse the Office 365 Enterprise E5 plan.
Enterprise 5 has all the features of E3,along with a new unified communications solutions class boasting advanced Skype for Business meetings and voice capabilities.
This iteration of Microsoft video conferencing software is top of the line. The application is for large companies with plenty of expendable income and is excellent for running their offices. Everything a business needs to operate and interact within their organization,with other businesses and customers far and wide comes with this package.
3. Office 365 Business Essentials
It allows owners,managers,and employees to get their work done wherever they are. Using Word,PowerPoint,Excel,and OneNote files,accomplishing the day's work is a breeze.
Business Essentials also allows the business' community to sync,store,and edit in real time,along with sharing their files online. And,of course,this plan includes Microsoft video conferencing software,instant messaging,and Skype connectivity. Also,included in this option are:
• PSTN conferencing
• Cloud-based call management with PSTN
• advanced analytics
• advanced data governance
• advanced eDiscovery
• advanced security and advanced threat protection with customer lockbox
• enhanced visibility
• control of Office 365 environment
4. Office 365 Enterprise E1 Plan
It is affordable but has all the bells and whistles. Office teams will accomplish more,will co-author in real time,and meet online with the click of a virtual button. This plan offers business-class email,a 50 GB mailbox,online meetings with audio,HD video,and web conferencing on your computer,tablet,or smartphone.
Business meetings for as many as 10,000 people,broadcast through Skype,to users on PCs or most other devices are possible. Bing Pulse,added optionally,allows real-time polling and Yammer enables dialog while the session telecasts. Mid-sized businesses should consider this big bang-for-the-buck program.
5. Office 365 Business Premium
It is a small business' dream come true. For a reasonable monthly fee,an up-and-coming enterprise can add:
• a business-class email with a 50GB mailbox
• a custom email domain address
• coverage of five PCs or Macs,five phones,and five tablets
• company-wide intranet
• unlimited Microsoft video conferencing using Skype for Business for as many as 250 people
• Microsoft Teams chat workspace
• Microsoft Bookings
• Yammer
• Microsoft Planner,and more
Finding a work management plan to fit the needs of your business,employees,and customers is no easy task. It is helpful to know that a company,around since the beginning,that has worked with Internet users for so long,can now be depended upon to supply everything necessary to make running your business or store a little bit easier.
Microsoft video conferencing software is as intuitive and as exciting as you imagine it would be. To see all the plans Microsoft Office offers,please use the list below:
• Office 365 Student
• Office 365 Home
• Office 365 Portal
• Office 365 Business
• Office 365 ProPlus
• Office 365 Enterprise E5
• Office 365 Business Essentials
• Office 365 Enterprise E1
• Office 365 Enterprise K1
• Office 365 Business Premium
• Office 365 Enterprise E3
Microsoft Office 365 also offers office help and training for customers who purchase any of the plans available. This assistance includes help with installing your new product and activating your Office 365 program.
Once you receive your software,you will be assigned the duty of administering the new app. This function requires you to take on the responsibility for fixing any of the components of the software with the help of Microsoft trainers.