Top 5 Group Communication Tools
Although we are living in the information age where technology is the key driver to everything that we do. Communicating with colleagues often isn't a simple task as walking to their desk. In the modern world, we are mostly working with people across the world, hence the need for effective group communication tools.
The Internet plays a crucial role in helping us stay in touch with our coworkers regardless of the geographical limitations. There are more ways that we can use to communicate with others now than ever before. You no longer have to wonder if you can stay in touch with your team members but the only thing you need to do is to find the best group communication tool that will help you stay in touch. Below is a list of the top five group communication tools that can keep your group communications untangled.
1. ezTalks Meetings
ezTalks Meetings is offering a real solution in a world where video conferencing is becoming popular. The tool can help in keeping your business more productive, effective and efficient. It offers a first-rate video, audio, and wireless screen sharing experience across all platform, i.e., Android, iOS, Mac, and Windows systems.
ezTalks Meetings gives you the opportunity to host video conferences for free with up to 100 participants. It is among the leading group communication tools currently available in the market. Some of the outstanding features of it include:
• You can start enjoying free video communication today by joining the free plan.
• A variety of tools, such as the online whiteboard tool for explanation and screen sharing.
• You can schedule, reschedule or cancel meetings anytime.
• Public/private Chat. You can choose to chat with all the attendees or choose the specific one you want to chat with.
• HD video conferencing. You get an opportunity to communicate with the other attendees with high-definition video and high-fidelity audio.
• You can record video conference for future reference.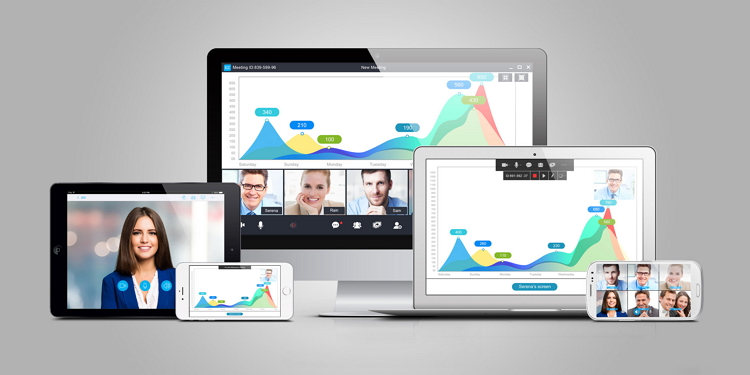 2. Viber
Viber is a voice-over Internet protocol (VoIP) which allows to make free audio and video calls worldwide. You can also share instant messages with multimedia attachments. It probably ranks third among mobile users after Skype and WhatsApp. It is available for iOS, Android and Windows Phone users across the world.
The good thing about Viber is that you don't need to register or sign in to use the service. Once you download the app to your phone, you are asked to enter your phone number which is used to receive an activation code sent via a message. Once you verify your phone number, you are added on the massive user-base of Viber. Viber offers unlimited free voice and video calls and text messages to other Viber users and supports Group messaging.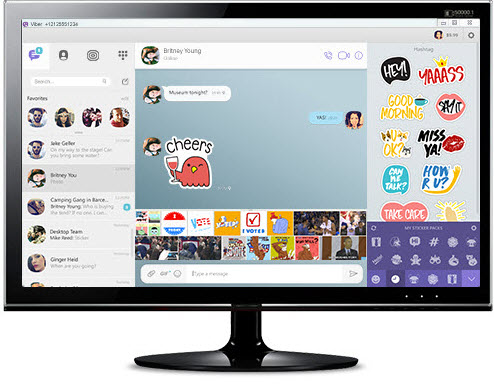 3. HipChat
HipChat is among the leading group communications tools, which has been specifically designed for group chatting. It is designed with all the basic functionalities, such as file sharing, video calling, screen sharing, group and private chat. The application is highly flexible since it offers integration with other leading business applications which enable businesses to use HipChat with their existing systems.
This group communication tool is compatible with leading mobile and computer operating systems, such as Windows, iOS, Mac, Android and even Linux. There is also the web version of HipChat if you don't prefer installing it on your device. You can also customize on the notifications that you wish to receive from the app, making it possible to get notified with in-app, SMS, email and mobile push notifications.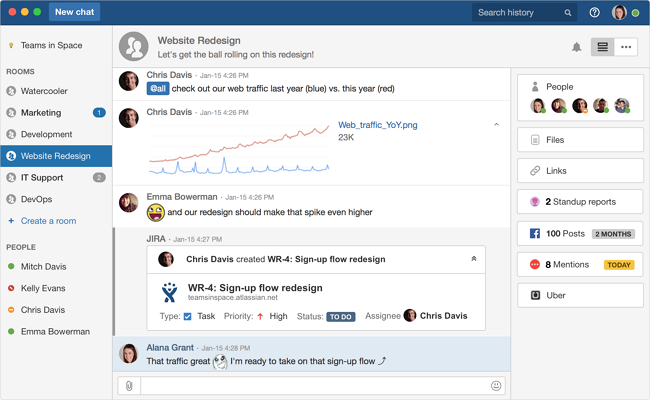 4. Team on the Run
Team on the Run is a great tool for group communication which offers small and large businesses a secure and private platform to engage in immediate communication. Security is at the center of the tool which makes it possible for group members to exchange confidential information through mobile messaging without being worried about the risk of the information leaking to unwanted parties. The Team on the Run has been specifically designed to help businesses save time, money, and office space. Some of the key features of the application include cloud-storage access, walkie-talkie capabilities, and corporate directories.

5. Slack
Slack makes group communication easier and better through group messaging. It is specifically designed to help cut back on needless Internal emails. The tool has been designed to facilitate quick access to synchronized and unsynchronized communication. It also features a simple search mechanism which allows group members to search through the messages starting with the year, month and day. Some of its key features include:
• Flexible file browsing.
• Mobile friendly. It runs on both Android and iOS OS.
• Integrate with other business systems easily.
• Support one-on-one messaging between members as well as group messaging.
• Facilitates messaging on both Desktop and mobile platform, notifications, and file sharing.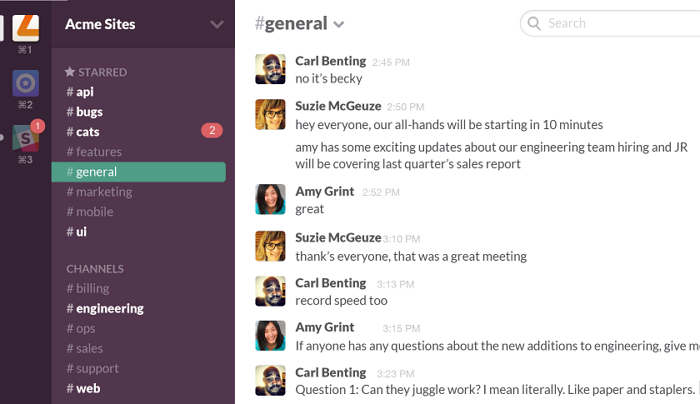 Conclusion
While choosing the right group communication tool, it is good to keep in mind that what may work for one person/department may not work for another. One department may love one group communication tool for business, while another department can't stand it. It is normal. When it comes to using group communication tools, results may also vary. It is more of a trial and error method before you finally discover the right communication tool to use in your business/organization