7 Free Webinar Tools for Webinar Online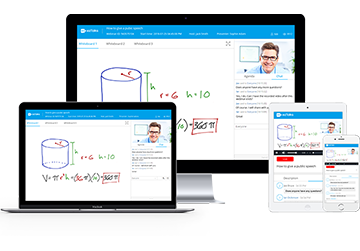 ezTalks - Best Free Webinar Tool
Free for up to 100 ParticipantsSeamless HD Video/Audio and Text ChatScreen Sharing and WhiteboardWebinar Cloud/Local RecordingRebranding and Paid WebinarsSign Up Free NowWith the rapid development of technology,it is now easy to communicate with remote teams and customers. In this case,web conferencing has gained popularity among most business owners. The webinar has become a powerful way to reach out to customers and business partners. However,the cost of the webinar tools can be prohibitive for startups and small businesses. Fortunately,there are free webinar tools that can offer you with hassle-free video events. Here are best 7 free webinar tools that you should consider.
1. ezTalksWebinar
ezTalks Webinar is one the best free webinar tools you can ever get. It provides high-quality webinar service that helps you host successful webinars effortlessly.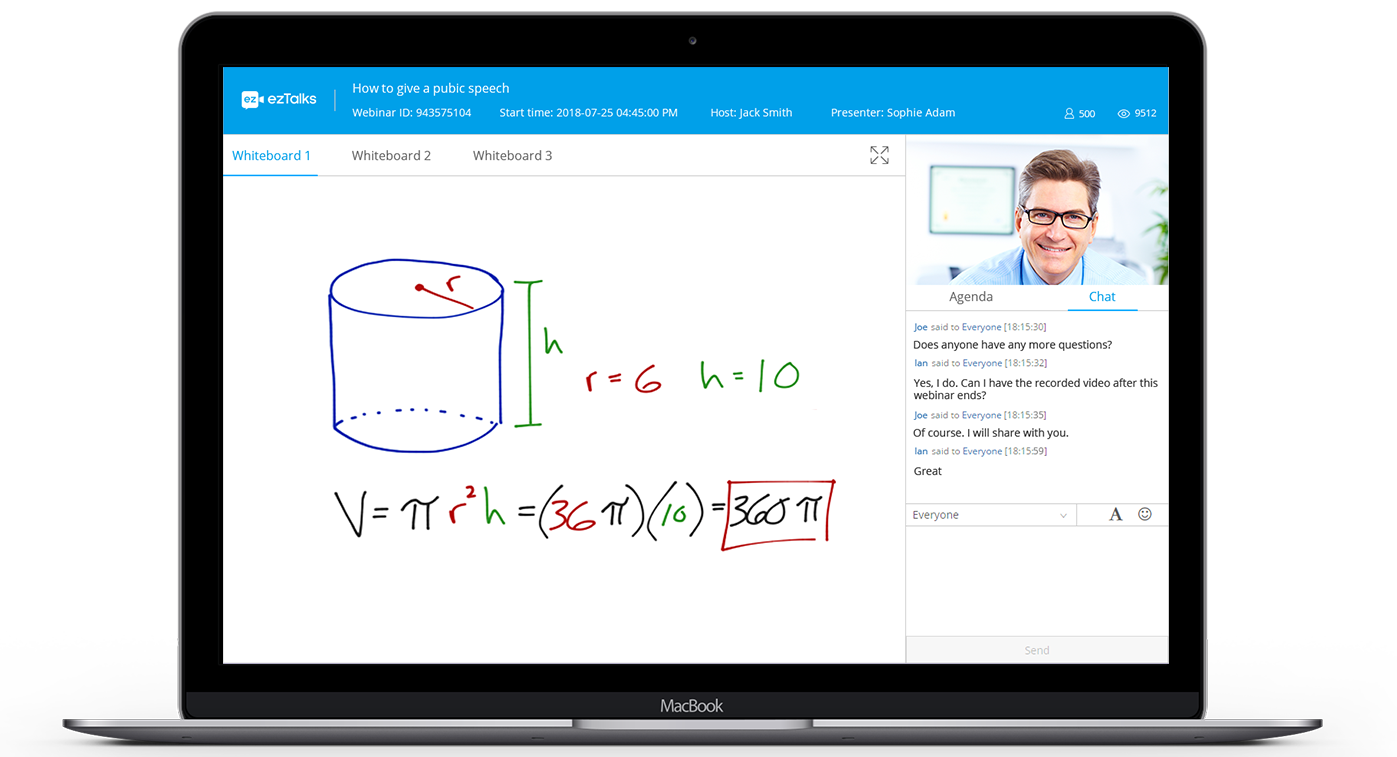 ★ Free and simple to use
1) Allow up to 100 participants simultaneously in one webinar session for free;
2) Easy to schedule and hold a webinar in seconds;
3) Join the webinar via web browser directly without software download;
4) It's a cross-platform webinar tool free for iPhone,iPad,Android phone,PC or Mac.
★Interactive webinar tools
1) Flawless HD video and audio that offers top-notch face-to-face communication;
2)Screen sharing,whiteboard and co-annotation enable an interactive and collaborative online seminar;
3) Polls and surveys help to learn more about your audience.
★Productive webinar tools
1) Rebrand your webinar with your logo,your own webinar registration page,waiting room and thank-you page;
2) Enable to monetize your expertise by setting up paid webinars;
3) Webinar recordings that allows for future playback and sharing;
4) Webinar report with detailed statics to evaluate your webinar results.

ezTalks Webinar is the best free online webinar tool,which offers easy,reliable and affordable webinar service.
2. Google Hangouts
This is a reliable webinar tool for free that allows for hassle-free online meetings. Since the launch of Google+,many people have used Hangouts to connect with customers,friends,and peers. All you need is to sign up for a free Google+ account to use this free webinar tool. This tool is easy to use and runs within any browser. It is compatible with all devices and supports up to 10 participants at a time. Moreover,it can live stream the meeting to your website or the YouTube channel. It has automatic recording and screen sharing functionality. With this free webinar tool,you can hold collaborative meetings,workshops,and presentations.
3. TokBox
If you are searching for the best free webinar tool,then look no further than TokBox's Video Chat. This platform can support up to 20 participants at a time. It is one the easiest tools to use since no downloads are required. This tool allows you to add group video chat support on your blog or website.
It is a reliable and free webinar tool that can integrate with social media platforms such as Twitter and Facebook. In this case,you will let people know about your planned webinar without necessarily sending emails. Moreover,this tool has the capability of sharing YouTube videos,so there is no need for downloads. Unfortunately,this tool does not have the ability for recording the webinar.
4. Anymeeting
Previously known as Freebinar,anymeeting is a fantastic tool that offers top-notch webinar services. It has excellent features that can match with those of paid counterparts. Although it is ad-based,it is not intrusive for the hosts and attendees. This web-based platform can support up to 200 participants. It offers top-notch screen sharing that helps you share the contents of the webinar. Also,it can record the webinar so that you can follow up the proceedings later. This tool is easy to use since no downloads are required. anymeeting software is compatible with all devices and can provide you with the memorable webinars.
5. Yondo Webinar
This is an excellent web-conferencing tool that has advanced features to support hassle-free webinars. It provides HD video and crystal clear audio that enables the attendees to enjoy the webinars. Also,the attendees can join the webinar in real-time and benefit from the shared resources such as screen and applications. In fact,this free webinar tool has the most user-friendly interface that makes it easy to use even for beginners. Moreover,Yondo Webinar is compatible with all devices and all browsers.
6. OpenMeetings
This is a free webinar tool that provides excellent webinar capabilities. This web-based tool is easy to use and does not require any downloads. It has screen sharing and whiteboard functionally that makes webinar interactive. You can host webinar on your web server. Therefore,there is unlimited number of users who can join the webinar session at a time. With OpenMeetings Software,you can quickly realize your organization goals.
7. MeetingBurner
Like these free webinar tools above,MeetBurner was one of the most popular webinar tools free before,but it has already closed its service. Then you can try those free webinat tool mentions above instead,like ezTalks Webinar as the alternative toMeetBuiner.Picture source from pnglot,netclipart,clipartwiki.
Conclusion
Most webinar tools are expensive and prohibit many small businesses from holding successful webinars. In this case,the above free webinar tools are very useful for getting in touch with your customers or remote workers. Moreover,these tools are compatible with all devices and browsers.