Top 6 Google Talk Alternatives
Google Talk,also known as Gtalk or Gchat,is one of the most popular instant messaging apps. Launched in 2005 before apps like WhatsApp and Snapchat were created,Google Talk is more than just your regular chat. It brings conversations to life with images and emojis. It also allows users to check their Gmail by using a quick access button and make free VoIP calls.
If you have been using Google Talk,you should be a worried person as it has been retired by Google and replaced by Google Hangouts. So,what now? If you are yet to find any Google Talk alternative,we have listed 6 of Google Talk alternatives that you should give a try.
1. Google Hangouts
As we stated earlier,Google Hangouts is an extension of Google Talk. So why should you consider ditching GTalk? Hangouts comes with added features,making it an excellent alternative to its predecessor. With Hangouts,you can embed photos into messages,whereas Gtalk did not allow to send pictures at all.The layout is clean – it now shows your contacts' picture right next to their names. Also,there are hundreds of new emojis available to users,and you can copy a long text and paste it into your preferred document. The old GTalk only allowed users to copy short texts. If you are using an old version of Hangouts,be sure to update your version as failing to update can limit most of its features.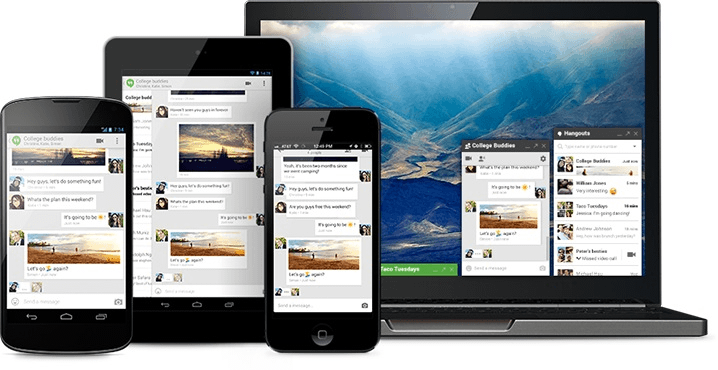 2. ezTalks Cloud Meeting
If I could choose only one Gtalk alternative for Window,Mac,Android and iOS,it would be ezTalks Cloud Meeting. While it is pretty new in the market,it is a must-have chat app. The app boasts a diversity of features. Whether you wish to text chat with colleagues,friends,or host a online meeting using video conferencing,this chat app provides you with all the features.
What makes this chap app stand out is the fact that it enables users to share screen and content,offer full screen view and comes with live broadcasting features to allow you to record the chat for later playback. Moreover,you can hold a group chat that consists of up to 100 people at once without paying a cent,and group chat that consist of up to 500 participants with their premium plan.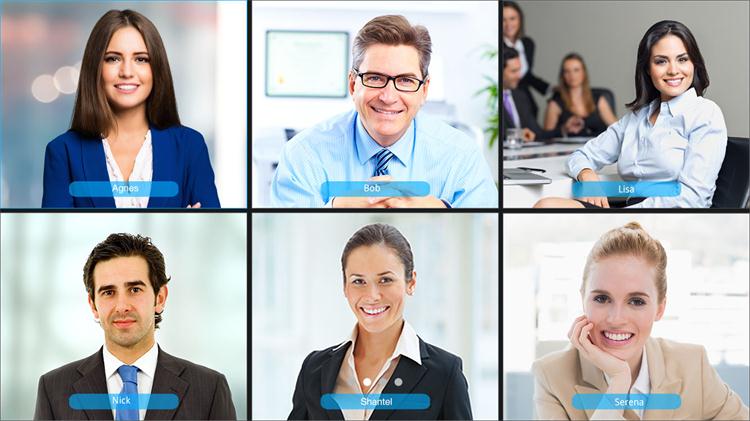 3. Pidgin
Pidgin is a delight for Gtalk users following the death of GTalk. The alternative to Google Talk has been around for ten years and supports a wide range of chat networks. You will find such instant-messaging networks as Yahoo,MSN,AOL Instant Messenger,and ICQ in addition to newer networks such as Facebook and GTalk. Moreover,it supports any XMPP server,IRC and many other smaller networks.
Pidgin displays all your contacts in one list window. This means you can classify all your contacts into groups,regardless of their networks. The app's cross platform compatibility combined with other features makes it an excellent Gtalk alternative.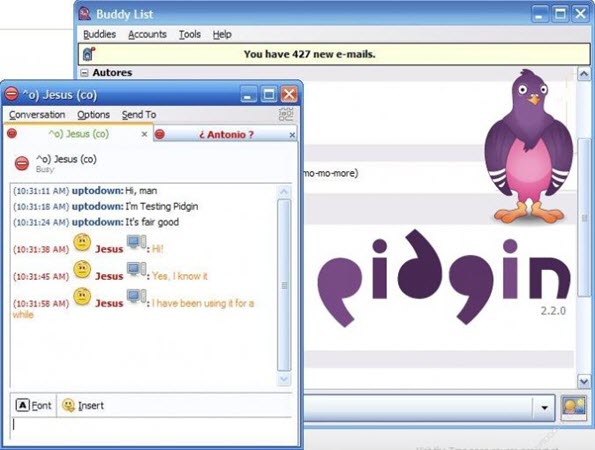 4. Trillian
Trillian is a fully-featured chat app that works with Windows,as well as Android,iPhone,Mac OS X and the web. This alternative for Google Talk allows users to use different IM services,such as Yahoo,XMPP,AIM,and Twitter. While the free package is quite good,you may want to go for a premium account if you intend to use the app for business purposes.
With a business version,you have a plethora of features and other flexibilities. Cloud backup,which costs around $20 per year,is one of the best features of their business edition. Presently,Trillian is offering its users a simple and intuitive interface and works smoothly and with fast speed.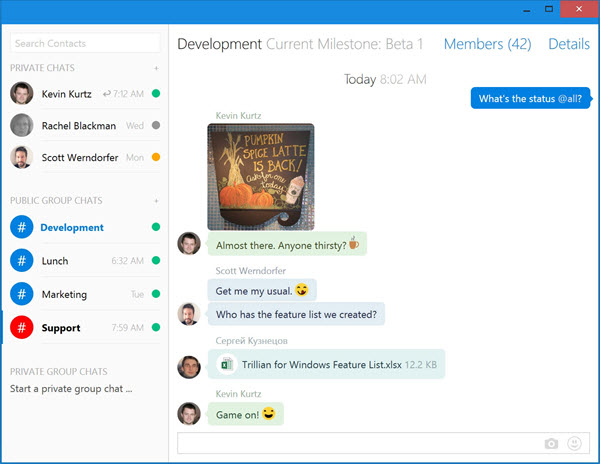 5. WeChat
WeChat is an instant messaging app available on mobile devices and now Windows. The Google Talk alternative has gained popularity with more than 800 million installs across the globe. WeChat brings conversations to life with photos,emojis and stickers,making it an excellent alternative to Google Talk.
That's not all! It also offers voice and video conference calls at no extra charges. The app is loaded with a ton of games to keep you entertained and you can meet new people through their Friend Radar feature. The developers of this app have been adding all sorts of features and its momentum seems to be on the rise.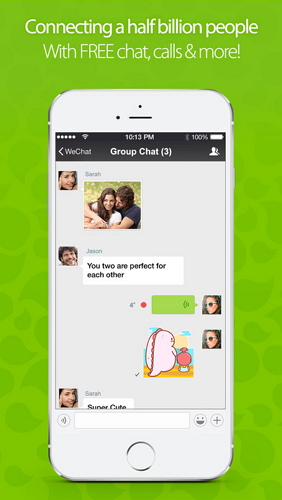 6. Franz
Franz is pretty new,but it is a great Gtalk alternative for Windows,Mac and Linux. It is an all-in-one instant messaging software which supports an array of services,including WhatsApp,Facebook Messenger,Slack,WeChat,Telegram,Skype,Google Hangouts,HipChat,ChatWork to name a few.
With Franz,you get a notification support that doesn't conflict with your OS. There's also a badge on the icon notifying you of the number of unread messages. More than anything,this app is simply easy to use. With your chat powered by a single app,you can close it whenever you want some distraction-free work time.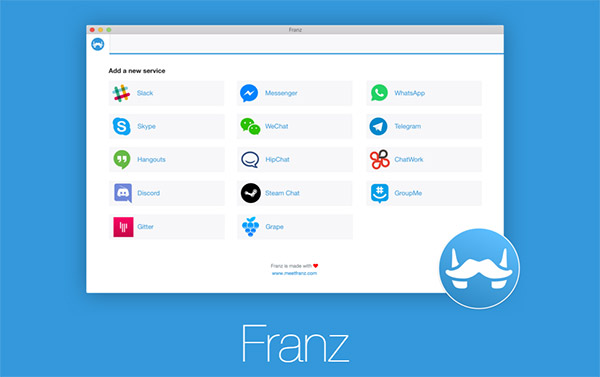 And there you have it,6 alternatives to Google Talk. These apps are sure to meet your personal and business needs. Before you switch to any of these apps,make sure your app of choice has all the features you need and supports the device you are using.