Importance of Interactive Teaching
Earlier, in elementary levels, most of the schools would just have a few computers that were present in the computer lab and students would get to use them only once in a while. As far as the teaching style is concerned, it would generally be lecture-based lessons, which also involved many worksheets, and of course the famous blackboard, chalk, and duster. However, things are a lot different now. The kids are advanced, grow up in a technology-rich environment, and by the time they are in their elementary levels, using a chalkboard is no more the scenario. Though passive learning still exists, most schools now opt for interactive learning. Not only does it makes the lessons fun-filled for the students but also makes it a lot interesting for the teachers. If you are still wondering why is interactive learning important, and if you should opt for it, then continue reading and you shall discover your answer.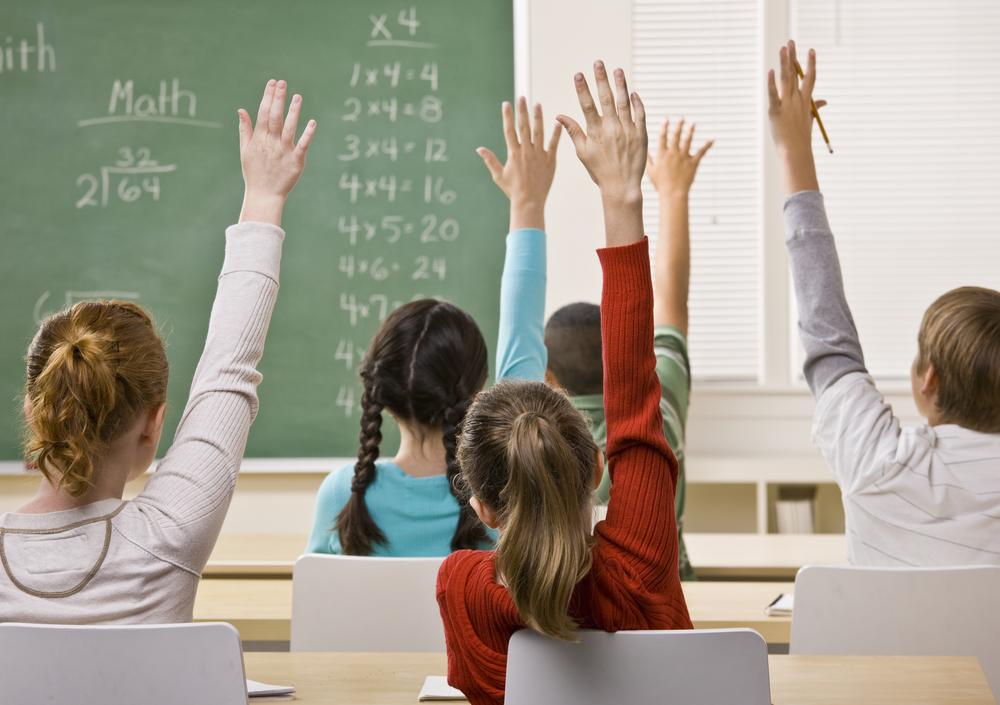 Main Importance of Interactive Teaching
It Helps Create Collaboration in the Classrooms
Who says collaboration is just important in the business world, it is as helpful in classrooms too. Nowadays, the interactive whiteboards are taking place of the traditional blackboards, and this helps both the students and teachers not only to share and present information easily but even to collaborate and enjoy working together and enjoy learning together. Students can easily participate in the lesson, and everyone has his/her turn to use the whiteboard. Just a laptop, internet connection, projector, webcam and the right tool like ezTalks Meetings (which offers not only the best whiteboard but a lot more) can connect students with teachers from all over the world, whilst they can be in their classroom or even in their home.
ezTalks has proven to be immensely helpful for students as has been for business owners. Using this tool the students can get connected with their teachers, who also must use this tool, and then they can enjoy a videoconference, discuss problems, and even use the whiteboard to enjoy a seamless learning experience. Furthermore, working on shared projects or documents from their own computers or tablets helps students to develop strong communicative and collaborative skills which certainly will prove to be beneficial in later stages of their lives.
It Makes Students More Independent
Yet another importance of interactive teaching is that it helps students discover their resources and they are also able to control their learning process to an extent. They can decide which way they want to develop and present their projects and this helps them build strong research skills, which again will prove to be very beneficial.
In fact, a few studies had been conducted on students, and their parents reported that interactive teaching helped make their kid's learning more easily, and it helped develop a work from home comfort which also was advantageous.
It Is An Adaptable and Flexible learning Style
Interactive teaching plays an important role in the life of students with different abilities. YouTube, podcasts, and podcasts help students to maintain their own comfortable pace while learning, and they can also revise contents as and when is needed, and this proves immensely helpful particularly for those kids with special learning abilities. Furthermore, as the interactive teaching culture is introduced and followed in classrooms, it helps students enjoy various learning styles, and this gives the chance to help match the individual requirement of each student.
It is Engaging and Enjoyable
Every school that has used interactive teaching has reported it to boost motivation and engagement in their classrooms. It gives the chance to the teachers to make their learning session a whole lot of fun. They can make things a little competitive, can help students learn through interactive games, and also add tiers of achievement, which students are sure to find attractive. The many free apps and tools available, like ezTalks, gives a chance to the students to create digital content while letting their imagination run wild. Presentation, posters, video, and blogs are amongst a few ways that can be used by students to present their work digitally.
Additionally, during interactive teaching sessions, teachers can ask their students to solve a problem in groups. This further makes the process more fun filled when students get to complete a work along with their friends, or classmates. It also helps make their bond stronger.
Now that you know why interactive learning is important, start using them in your classes too without delay. Before long you will notice the kids are more active, willingly participate, enjoy learning, and come up with ideas that you perhaps may not have even though they ever could. Together with the students, interactive learning will be a fun-filled experience for teachers too. You too can come up with various ideas, and get rid of using the same old chalk, duster, and blackboard every single day. Happy teachers, happy and successful students, this is basically what interactive teaching ensures.