Top 10 Small Business Management Tools
The responsibility of a small business owner is huge as it is the owner's job to manage all the different aspects of the business. Through the process of coordination and alignment of many different activities of the business, or in other words, through the process of an effective small business management, the owner accomplishes the business goals.
Small business managing process requires a lot of attention to details along with the owner's education, ability, knowledge and experience. Thus, comes the need of the right set of business communication tools that can help the owner for managing the process of the business. So, it is the job of the tools to help the owner to manage the day-to-day business operations and also keep track of the different types of administrative tasks for a smooth and successful business operations.
Here the top 10 small business management tools that are known to help out small business entrepreneurs brilliantly have been mentioned next:
1. BlueCamroo
This tool explains itself as an all-in-one small business management tools that can help out any kind of small business. The best thing about this very tool is that it happens to unite project management, CRM (Customer Relationship Management), collection and collaboration along with expenses management, email marketing, social networking all together in perfect harmony. It is one of web-based collaboration tools that is compatible with Windows, Android and iOS (iPhone, iPad and also Mac). It comes in both monthly payment system and annual subscription pricing model.
2. ezTalks Meetings
This is considered as one of the best small business management tools for small business that is designed for video conferencing. Some of the main features of this tool that the small business owner will be able to work with are screen sharing, annotation and whiteboard sharing. Some other things that are offered by this tool are encryption of important and sensitive information/data, multi-factor authentication options and also backup of important data in multiple GEO regions/multiple locations. It is supported in Windows, Mac, Android and iOS and is both a free and paid tool.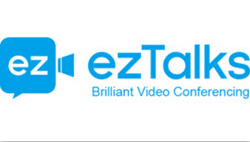 3. Slack
With this small business management tool, a small business owner will have the benefits of creating open channels, file sharing, having support for private groups (including 1:1 direct messaging), opening API in order to build personalized integration. With this tool, the small business owner will be able to be in sync always with the help of around 100 integrations provided by Slack. This tool is available for iOS, Mac, Windows and Android. It is both as a free and paid (subscription) tool.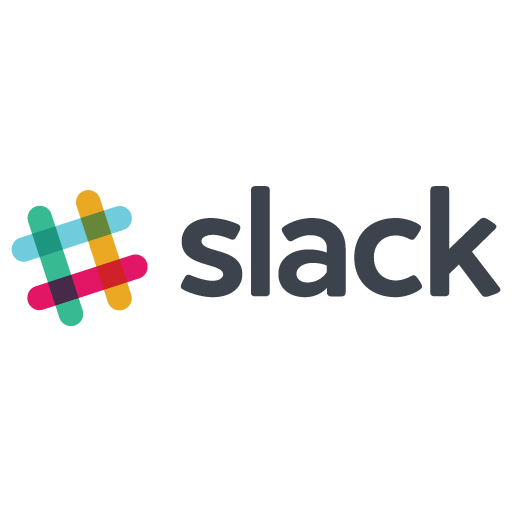 4. Zoho
It happens to be a cloud based business tool that have been proven to be excellent when it comes to managing small businesses effectively. This one has a wide range of online applications like CRM, project management, web conferencing, messaging, collective document managing, invoicing among many other things. Dutch, Chinese (both Simplified and Traditional), French, Danish, German, Japanese, Italian, Spanish are some of the supported languages. This one is also like Slack, both a free and paid management tool that is available for iOS, Android, Mac and Windows.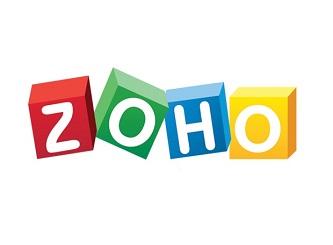 5. Apptivo
The reason why Apptivo happens to be one of the best small business management tools for small businesses is because it happens to be a combination of about 40 different management apps. So, with this tool, managing a business consisting of 50 to 200 workers and employees is made easy via online applications that focuses on inventory, vendors, timesheets, customers and project management among others. It is also a free and subscription based tool that is compatible with Web, iOS and Android.
6. SoHoos
This management tool is preferred by many small business owners as it happen to offer a fully-integrated and at the same time simple tool which can effectively manage all the different business activities. Some of the add-ons are invoice templates, time tracking, 24/7 live support, site personalization, lead converter, currency converter, personalizes backups, branding elements, business document library, added storage and much more. It is both a free and paid (monthly and annual subscription) tool and happens to be compatible with Web and iOS.
7. GoCo
The best way to explain this management tool is by defining it as human recourses tool that happens to be internet-based. Some benefits that the small business owner will be able to enjoy are onboarding and off-boarding employees, time-off tracking, document management, compliance and performance management along with other such benefits. The different features of this tool is added to help out small business streamline especially. It happens to provide help by providing solution for tax as well. It is a free and paid tool that is web-based only.
8. Trello
This happens to be one of the favorite task and remote team management tools of many small business entrepreneurs. With this tool it is easily and accurately possible to create different cards and boards, add notes and also set due dates. With this tool, there is also an option to enjoy HTTPS for all pages and encryption of important business information and data. It is a tool that is both web-based and also mobile web-based. Trello is both a paid and free management tool.

9. Goodhire
In order to hire the right kind of employee, the owner of the small business has to focus on conducting background checks, reference checks, former employment and also identification verification, pre-hire skill set along with education qualification verifications. It is the job of this particular management tool to provide a simple (no paperwork) yet effective way to do all that is needed. The best thing is that this tool can provide the result in just one day. It is a subscription-based tool that is web-based.
10. Producteev
Considered as one of the best small business management tools out there for every size of businesses (including small scale businesses), Producteev has a lot to offer. With this tool handling everyday business task, collaboration and projects, customizing projects, managing privacy and also getting real-tome update is made possible. It also offers video tutorials, online support, FAQs and other things to help out the business owner to fully understand this tool. The pricing model is open-source, free and subscription based, and it is compatible with iOS, Android and Web.
There you have it, the best 10 business management tools that can most definitely help out a small business owner to take care of every aspect of the business operation. For the best result, it is highly recommended that a combination of the different management tools mentioned here (that suits the purpose of the owner's small business) are used simultaneously.