Top 5 Global Collaboration Tools
In the modern business world, a workplace is comprised of people working from different time zones. In order to work effectively and productively, a good collaboration tool is essential. These are some of the best global collaboration tools which every business should consider having.
1. ezTalks Meetings
ezTalks Meetings is also a very popular global collaboration tool. It was previously known as ezTalks Cloud Meeting. It is used in plenty of offices and companies. The best thing about this tool is that joining a meeting is extremely easy. When you invite a customer to join a meeting, they may not always want to open a new account. However, here there is no need to open an account. You can join just by clicking the URL. It also supports HD quality video and the audio quality is also very good. There are also several other additional features like Screen Sharing, online whiteboard, online meeting scheduling, text chat and you can record online meetings as well for future purpose.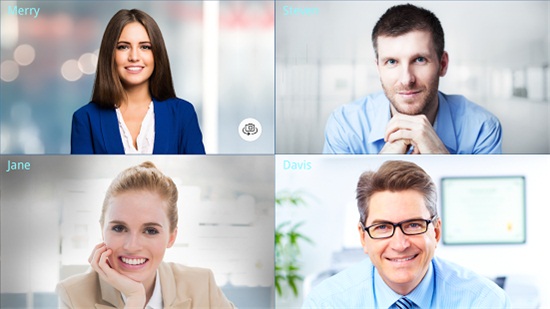 2. Asana
Asana is a very popular global collaboration tool and is used by plenty of companies and organizations. It is a very flexible tool and will allow you to keep a track of all the information and workflows. It will also allow you to follow the status of your jobs. One of the best things about this tool is that you can use Asana for free for up to 15 members. The free version has almost all the essential features which you will need. 
Asana is basically web based. However, they also have a mobile app. In order to use Asana, everyone in the team must open an account. Someone will set up the Project and the others will have to join the project. Each project will have tasks and subtasks as well. The website is also very well designed. The layout is very good and there are enough colors to keep you excited. There are also some extra effects like you will occasionally find celebratory unicorns appearing on the screen. However, if you want, you can turn off these extra effects.
3. Podio
Podio is also another very effective global collaboration tool. Many organization has separate apps for sending messages, emails, and even project management tools. However, Podio will do everything for you. Podio can be described as a kind of social networking platform where every user has their own account. Workspaces can also be created with specific groups of people. One of the best things about Podio is that they have an Apps Market where you can download apps which will help your business to grow.
It has all the features which you will expect in a social networking platform like an in-built chat app and direct messaging option. You can also visit any profile to get information like Contact details. Their Apps Marketplace is also very well organized. The apps are categorized as per the nature of your business like CRM, Sales, PR, Communication, and others. When you select a category, Podio will show all the apps relevant to that category. 
4. Slack
Apart from making communication with your team members easier, Slack will also allow you to improve the effectiveness of your communication. You just need to use Slack properly. However, in order to get used to Slack and its various features, it may take a bit of time. Since there are so many features and options, you need to explore a bit initially. Creating a team in Slack is easy. The person who creates the Group will have to send the URL of the group to the rest of its members. Others can join just by clicking on the URL.
Slack has plenty of great benefits. One of the best features is that you can edit a message after you have sent it. This prevents miscommunication. Another great thing about this global collaboration tool is that it supports both audio and video conference calls. Slack also has a mobile app which can prove to be very beneficial if there are people working in different time zones. Whenever there is any important event, you will get a notification on your phone. 
5. Igloo Software
Igloo software is basically an Intranet and you can customize it as per the needs of your business. The main objective of this software is to improve the internal communication among the team members. However, it does more than just improving the communication. You can create groups for your teams where you can upload documents, have discussions, assign tasks to the group members and even hold a debate. 
Another advantage of Igloo is that it is very user-friendly. Within 2 hours of using it, you will get used to the various features and settings. Another good thing about Igloo is that it has a very clean and user-friendly interface. You can easily navigate between the various features and options. Igloo has an Android and iOS app. You can also integrate Igloo with other important software like Salesforce and SharePoint. 
Thus, there are several good global collaboration tools which you can use. You have to select one as per your needs and the nature of your business