Effective Ways to Communicate with Employees
Employee communication represents an essential aspect of the HR and business function. For developing trust within a company,effective internal communication is very important,having significant impact on organizational culture,employee engagement,and productivity. Yet many employees feel they receive very little or limited information. In order to become successful,communication needs a clear strategy,management support,and evaluation.
Organizations are heavily focused nowadays on finding ways to best engage their external audience: community members,analysts,investors,customers,and media. Communication with their employees often may get overlooked as a result. However,any high-performing organization is aware of the importance of making a priority of efficient employee communication. They know very well that the company success can rely on an engaged workforce. When they can understand the organization's fundamental principles and share in its values,vision and mission,employees become engaged.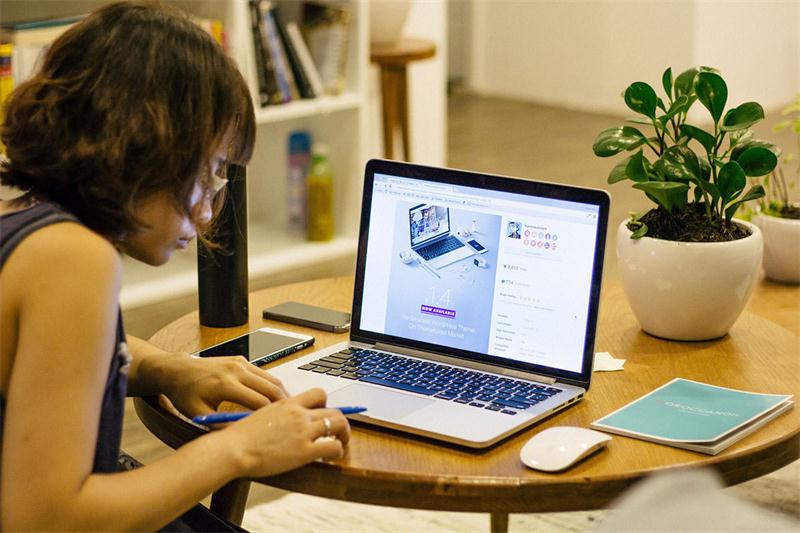 Effective Ways to Communicate with Employees
In order to communicate effectively with employees,a organization can take these following measures.
• Be Concise and Clear
Using technical jargon and overwriting can lead to misunderstanding and confusion. You have to set at the top the tone of the conversation with your employees and ensure it maintains clear and concise. Senior leaders and CEOs have to be accessible and visible. They need to understand the correlation between the achievement of organizational goals and strategic employee communication.
• Understand Your Employees
Different audiences require a different way of communication. In order to ensure you maintain the proper form of communication with each different audience,you have to survey these audiences regularly in order to evaluate whether they are getting access to the information they need.
• Use Online Communication Tools
Online communication tools like ezTalks Meetings (formerly known as ezTalks Cloud Meeting) help improve employee communication. Since very few organizations have all their employees in one location. In today's world,technology is helping in ensuring internal communication. When it comes to the business success,communication and collaboration are very important. ezTalks Meetings can help content sharing through video conferencing.
ezTalks Meetings allows for free collaboration for up to 100 participants,and via the Paid plan up to 500 participants. This online communication tool provides with face to face employee communication and collaboration through super HD video and audio quality. This tool comes with an online whiteboard tool built in and offers real time private and group chat. ezTalks Meetings supports devices based on various platforms such as Android,iOS,Mac and Windows.
The online communication tool allows recording and playback of the online meetings,as well as screen sharing and annotation. This tool can help the company leaders and managers lead the rest of their employees. For example,a manager could decide to use ezTalks Meetings instead of just sending mass emails. This way,it is possible to inspire the employees by opening up new communication lines.
• Use Many Channels
You need to repeat the same message multiple times and send it through multiple channels in order to make your audiences understand it completely. Distribute your messages at meetings,face to face,in writing,and electronically. Ensure that,across all these channels,you keep your message consistent.
• Notify Employees First
One of the effective ways to communicate with employees is that organizations need to prioritize their communications,and think always first of their internal people. Before hearing it from anyone else,employees should hear important information from the manager of the company. Do not let your employees to be ever surprised by a media report.
• Match Words with Actions
Always match words with actions and do what you say. You may undermine your credibility otherwise. In such circumstances,your employees will be less likely take seriously or believe any future communications.
• Make Face-to-Face Communication a Priority
Nothing beats human interaction,even if today's employees are becoming more tech-savvy. Most employees want to hear information and news directly from their supervisors. Provide managers with the necessary internal communication tools and train them in how to communicate.
• Communicate Regularly
Employee communication should be strategic and systematic. You should create an editorial calendar for communicating with your employees at regular dates,whether it's by a scheduled meeting,email or newsletter.
• Measure Effectiveness
Set communication objectives and evaluate whether you have met them. Ask employees if they are content with the way your organization has communicated its strategy. Also ask them if they understand how to support the organization meeting its goals.
• Facilitate Conversation
Employees are feeling trust if they feel listened to. Go beyond one-way communication by facilitating conversation through Q&A features on the employee intranet,interactive video interviews,two-way communication via face-to-face meetings,employee surveys,and anonymous suggestions via suggestion boxes.
Conclusion
You have been understood about the effective ways on how to communicate effectively with employees. As you know,the outcome of any work project is significantly influenced by employees. In case that your organization is able to communicate with purpose and strategically,it's more likely that all of your employees will share a common purpose toward organizational goals. Everyone can stay informed thanks to effective employee communication. This keeps employees eager to contribute and engaged in the company's success.