Top 5 Free online Presentation Platforms
You need not necessarily download an office suite if you want to create a perfect presentation for work, as you have many online options too that will work easily on your desktop or laptop. Using such online presentation platforms is a great idea because many of them come free of cost, they store your data online and you can access it when needed, and to give your presentation you will not have to carry your own computer with you. As long as a good web browser is available you can easily give your presentation anywhere using any laptop or computer present at the place. Let us now get to learn about 5 such free online presentation platforms that are getting increasingly popular day by day.
1. Haiku Deck
Haiku Deck is a unique online presentation platform that is powered by Artificial Intelligence. Using it you can create instant presentations without any difficulty whatsoever. The slides you make using Haiku will focus on graphics and imagery, with each slides having few words, but you can customize your slideshows in a way that it helps you tell your story the exact way you want to.
People love Haiku Deck because it is very easy to use, it has many presentation options, and you can make your slideshow public, private, or restrict it to a few people, just the way you want. It is a perfect option for those who want to create an attractive presentation but do not want to spend the entire day on it.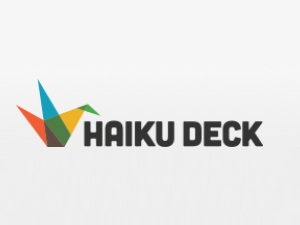 2. Google Slides
The other online presentation tools though have a more dynamic approach and try to avoid the PowerPoint kind of presentations, but Google Slides uses it, and many people find that helpful. If you have used PowerPoint before, and are looking for something easy and simple to use, then Google Slide is apt for you. It offers a professional feel and look together with dynamic transitions, presentation themes, images, and other tools that make it fun to use.
People usually prefer Google Slides because it is easy to use, and offers features that are as good as the complicated ones, but with a user interface that makes it easy to understand and use things. Though it is not dynamic and flashy, it is its simplicity that makes it attractive to its users.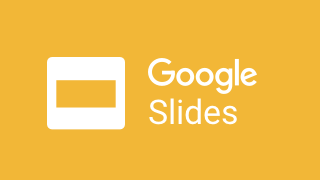 3. ezTalks
ezTalks is the most popular online presentation platform. Apart from offering easy collaboration and interaction amongst the different participants in a meeting, it also allows the participants, no matter where they are, to follow your actions real time. It further lets you enjoy computer screen sharing and is compatible with most versions including RM, RVMB, ASF, and MP3.
People like ezTalks because of its simplicity of usage, and also owing to the fact that it has so much more to offer than serving only as a presentation platform, including whiteboard tool, video conference, and so on.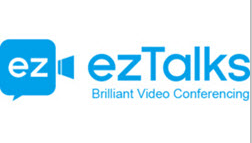 4. Prezi
Prezi, together with being an online presentation tool, is a great alternative to PowerPoint. Using it users have been able to create non-linear, fluid, and dynamic presentations with great motion effects and animation, which offer such energy to a presentation that the static one-after-one slides will not be able to offer.
Those who support Prezi do so because it allows users to create and edit presentations on any device that has a browser, and it allows your work to sync with any device, even your mobile phone, thus making things a lot easier. It may not be perfect, but many people do like the way it works.

5. Slides.com/Reveal.js
Slides.com and Reveal.js is a perfect tool for those who want their presentation tools to be open-source, free, and hosted on their GitHub repository or on the web. This framework allows you to create robust slide presentations and decks using Markdown or HTML, directly in your browser, so that there is no need to download things. The builder is easy to use, simple, well put together, and robust.
People who like Slides.com and Reveal.js do so because of the way the tool is built, and the ease with which things can be done including adding speaker notes, nested slides, and so on, by using the free web app or doing it on your own and running it yourself.

So, these are the 5 most amazing free online presentation platforms that have become very popular with many users. Each of them is famous and has proved to be of great help, and which one you shall choose amongst these is just a matter of personal choice.