Top 6 Online Presentation Tools
It's beenmore than 25 yearssince the launch of PowerPoint. And now,PowerPoint isn't the only available presentation tool for creating digital slideshows anymore.However you feel about it,most business people need some way to deliver a presentation. The good news is that you're no longer limited to PowerPoint for this purpose.
I believe the biggest reason for this boom in presentation software is because the browser has become so much more powerful than before. New web technologies,free and open source libraries and more powerful devices have made it possible to rapidly create advanced web applications that can do nearly the same as PowerPoint.
There are dozens of online tools that either work with PowerPoint files or let you start from scratch to create and deliver presentations that will wow your audience. And below we will show you 6 popular online presentation toolswhich are either free or not free such as Prezi,SlideRocket,Zoho Show,SlideShare,Google Presentation and ezTalks Meetings,etc.
1. Prezi
Prezioffers an innovative solution for creating stunning non-linear presentations by zooming into your content instead of the traditional transitional slides. Prezi allows you to import images,videos and flash files but can only export in flash format. You access all the editing functionality via Prezi'szooming editor,which is a tool cluster,rather than a traditional tool bar.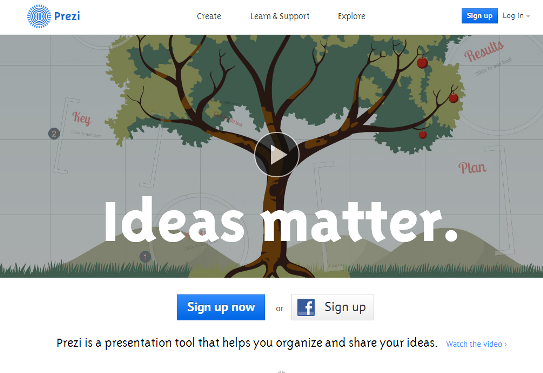 2. ezTalks Meetings
ezTalks Meetings is a professional online presentation tool.With ezTalks Meetings web conferencing software,participants canview your actions on the desktop in real time,view your selected application and file including PowerPoint,Word,Excel,PDF,TEXT,Image etc. Besides,you can send file to participant or receive file from presenter. With it,you also can play the most popular formats including MP3,RM,RVMB,WMV,ASF,AVI,etc.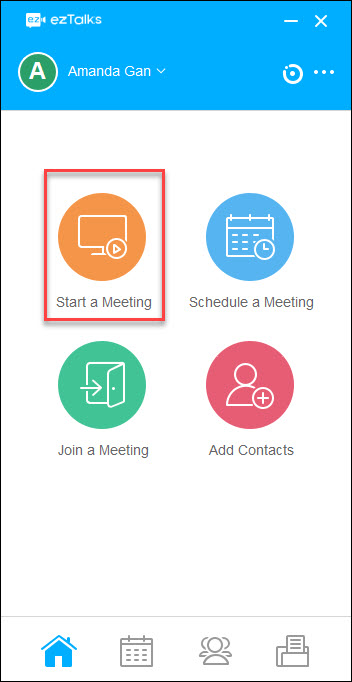 3. SlideShare
SlideSharehas recently gained attention as one of the best business presentation sites around. To use it,you import a source file from PowerPoint,PDF or other formats (and you can also import video with the paid pro version). With SlideShare,you can gussy up your plain PowerPoint with an embedded YouTube video or audio file to make it a more media-rich experience for viewers. And once it's done,you can embed or share it widely and share automatically to your LinkedIn account.

4. Zoho Show
Zoho Showis part of theZohofamily of productivity and collaboration tools,similar to Google Docs . Zoho also allows you to create presentations from scratch,using themes and lay outs,or upload existing ones from your desktop or the internet. Media handling,however is limited,with only images allowed (you can embed videos using HTML code). Zoho Show also allows you to export your slide shows into a variety of formats,including HTML,PowerPoint and .pdf.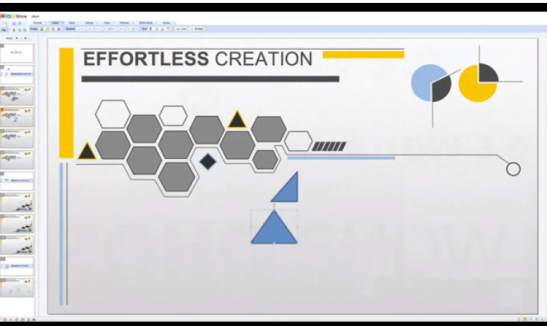 5. Google Presentations
Part ofGoogle Drive,Google Presentations gives you a tool that mimic PowerPoint,but it has the advantage of being online. You can import an existing PowerPoint presentation for editing,or start from scratch withGoogle's own templates. And there are450+ fontsyou can use too. You can embedimages and YouTube videos,but unfortunately not sound,which may limit its utility for some users. Once your presentation is done,you can publish to the web,embed or share. The killer feature: multiple people can work on a presentation at once.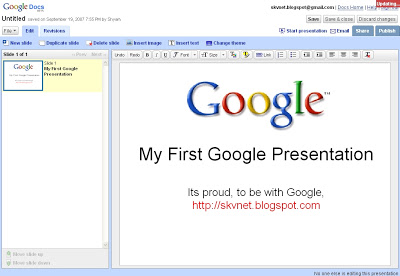 6. ClearSlide/SlideRocket
SlideRocket stopped accepting new users when it was acquired by ClearSlide in 2013. My guess is that they will return with full force in 2014 as the integration of the two products are complete. SlideRocket's killer feature was their unrivaled focus on viewer statistics and how to drive sales by sharing SlideRocket presentations online. This focus was probably sharpened even more after the acquisition by ClearSlide,which defines itself as a Sales Engagement Platform.