What Are the Benefits of Online Education
The advancement in technology has brought significant changes and improvements in the education sector. Today, many academic institutions are delivering courses through online portals. That's because e-learning is turning out to be more convenient and flexible than the traditional system of education. With online education, you will not only enroll for the course of your choice but will spend less on tuition fees and other related costs. 
The future of online education proves to be bright. Whether you want to pursue a degree program or college course, online learning can provide you with a perfect opportunity to prepare for your future career. But what are the benefits of online education to both parents and teachers? And what are the cost benefits of online education? Well, the following article will highlight all the benefits of online education that you would love to know.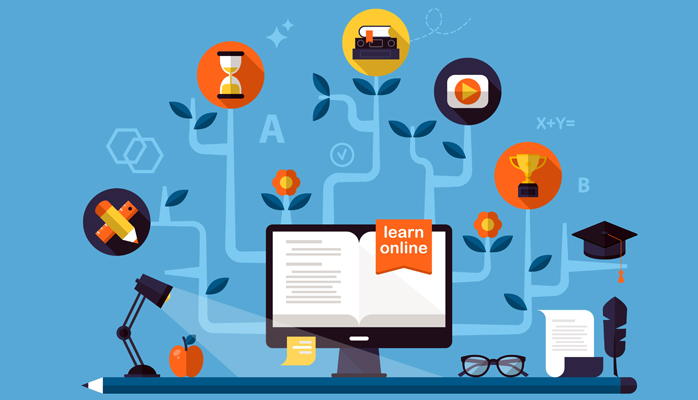 7 Striking Benefits of Online Education Are As Follows: 
1. Offers A Wide Range of Study Courses and Degree Programs
Most online education portals usually offer a variety of courses covering different career fields. That means you can find it easier enrolling for your desired course online. Whether you want to study medicine, neuroscience, commerce or sociology, you'll always find a reliable online platform offering all these courses. While it's possible to pick the course of your choice in traditional educational institutions, you might be required to travel far away from home to take on the program. With online learning, you can pursue anything from a career certificate, to a diploma and Degree all through to master's and doctorate.
2. Makes the Process of Pursuing A Course More Convenient and Flexible
Majority of online learning platforms offer a flexible timetable where a student can only spend a few hours of the day taking classes. That means if you enroll for a course in such a platform, you can always choose to attend lessons when you're at your peak energy. Also, you'll enjoy the convenience of studying online in real-time from anywhere at any time. That's made possible with the use video conferencing systems and software.
For instance, ezTalks Meetings provides a variety of tools for holding online class sessions via live video streaming. The ezTalks screen sharing option particularly provides students with the ability to view digital slides from the teacher's presentation in real-time. Using interactive whiteboards, a teacher can also make a presentation in form of text, images, audio and video files.

With such a robust online meeting software, attending a class can be more convenient and productive in the long run. You can work during the day and attend online classes in the evening over a video conference. You can even take assessment tests and exams online without having to physically meet with the instructor. Upon completing the course, you'll be served with a certificate to indicate you completed a given course.
3. Lowers the Total Costs of Studying
Many online education courses and programs tend to be more affordable than those offered in traditional educational colleges and universities. Net tuition fees for online courses are generally lower and the associated costs are less expensive. Enrolling for a course online eliminates the need to commute, purchase text books and/or rent an apartment near college or school. That can lead to significant savings on your studies while you enjoy high-quality education online.
4. Provides An Opportunity to Enjoy a Comfortable Learning Environment
Online classes only require the student to be present in the virtual classroom. Unlike the traditional education institutions, there are no physical class sessions. A lecturer simply shares or sends notes and other learning materials electronically for the students to read and complete given assignments. Students do not need to beat traffic, leave work earlier or skip important family meeting to attend classes. The student can simply take classes and/or exams from the comfort of the home or office.
5. Encourages Career Advancement
One of the greatest benefits of online education is that you can pursue a course and complete your degree while working, in-between jobs or raising a family. You don't really need to forgo one thing for the other. Online education provides you with the perfect opportunity to hit two birds with one stone. So long as you have your online classes properly scheduled, you can enjoy a great balance between work and studying.
In addition, taking extra degree courses or enrolling for a doctorate course in your field of expertise will help build your resume and advance your career prospects. In fact, most employers will see you as an ambitious individual who's ready to take on any changes or hurdles in the industry. Hence, they will offer to work with you or even promote you to a higher position in the company you are working in.
6. Improves the Student's Technical Skills
For you to be able to use any online education portal or system, you need to develop new computer skills. You have to learn how to navigate through Learning Management Systems (LMS) and related programs. If your classes are held live via a video conference, then you must acquire the necessary skills on using the equipment and software used to facilitate the meetings. By the time you are done with your course, you would've learnt a lot more. Some of the skills you can acquire from using an online education system include creating and sharing documents, adding audio/video files to assignments and more.
7. Allows Shy Students to Interact Easily and Enjoy Greater Concentration
Let's face it. Not all students in a class can warm up to face-to-face class discussions. That hinders their ability to concentrate or ask important questions that might help them understand a concept. However, several reports have shown that shy or reticent students enjoy online class engagements and discussions. They can even chat with instructors and other students quite effortlessly than they would have done in a physical class. Hence, that increases their concentration span which in turn leads to improved performance.
Conclusion
The benefits of online education are so many that students can afford to ignore. From increasing convenience and flexibility in learning to reducing financial expenses all through to minimizing stress, there's much to expect. With online learning, you have absolutely no excuse to enroll for a degree or advance your training. You can now study online regardless of your age, academic qualifications, marital status or nature of employment. The good thing with online education is that you can take classes from anywhere at any time. All you need to do is; get your finances ready, manage your time well and strike a perfect balance between work and personal/family life.