5 Best Telemedicine Apps of 2017
You're sick, you're sniffling, and you're thinking if you need to roll over your schedule to visit your doctor. You might not have to, thanks to last telemedicine apps that going to revolutionize medical care.
Nowadays, a doctor can use an application to examine your sniffles with video chat, prescribe drugs, and track symptoms through distance. It's fast, simple, and reliable. This means you can have more time for relaxation. Of course, for everything that needs a lot more than this, you should still visit a doctor in person.
A remote-care application allows you to contact a physician and maintain a relationship, whether you're an educator in the neighborhood or a busy patient in a town. These 5 best telemedicine applications can improve your health-care future.
1. Amwell
Amwell is a fast and easy way to see a doctor. You can have video visits with a physician anytime via the browser or mobile application. It's easy to use, private, and safe. It's free to download and the cost per call is $15.00. Amwell can be used anytime, both in daytime and at night. It's ideal when traveling; your doctor's office is closed, you're too sick to talk to someone in person, or seeking for an alternative to a later night ER or Urgent Care visit. With Amwell, you can deal with the most common illnesses like colds, flu, pyrexia, rash, sinusitis, ear infection, and conjunctivitis.
If the physician prescribed drugs, the prescription can be sent by e-mail to a pharmacy of the patient's pick. Amwell is now being white-labeled by some hospitals, employers, and insurance agencies.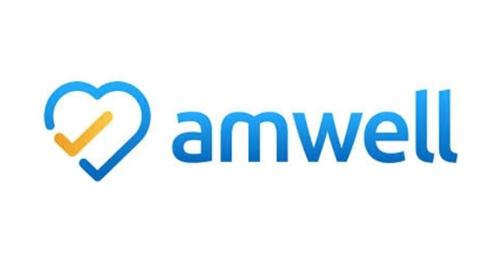 2. ezTalks Cloud Meeting
ezTalks Cloud Meeting app as a well-developed representative of the remote meeting technology, which is suitable for telemedicine as well. This is very convenient and fast app for all kinds of meetings.
ezTalks video meeting system according to their own application features and advanced edge technology, the use of transborder advanced H.264 video code technology and 3G mobile phone Internet multi-terminal access method, to clear process, all-weather net video communication. It is easy for a patient's medical information to share and send. The application is highly promoted in all levels of health care workers and doctors for efficient communication and collaboration.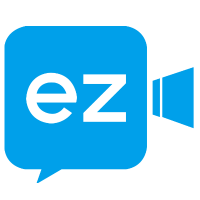 3. First Opinion
First Opinion, which connects users with a physician who will return texts about medic questions within seven minutes or less, twenty-four hours a day, seven days a week (while an individual physician is unavailable, another physician will respond). No unified form to submit, the website promises, but a continuing chat with a physician who "will never forget about you."
First Opinion physicians "balance their daily work load with the importance of creating long-term friendships with their current patients." For now, up to 100 messages per month are free. For a payment of $9 per month, users can have a faster response time, send messages without a limit and also send photos.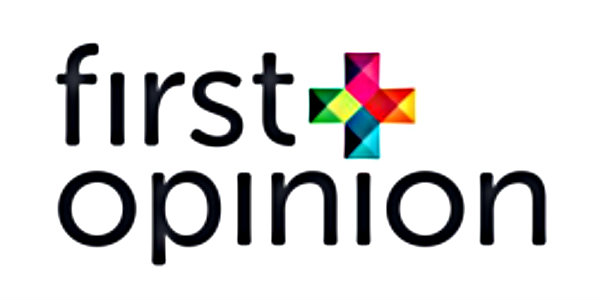 4. Express Care Virtual
Express Care Virtual is a convenient alternative to a usual doctor's office or immediate care visit. Visit with a professional, board-certified healthcare specialist by video with your smart phone or tablet. Get a diagnostic and treatment with a prescription and doctor's notation if needed. There are no queues and no hassle.
With no personal visit needed Health Express permits users in California, Nevada, and Washington get in touch with licensed physicians in the Providence-Swedish Health Alliance immediately for just $39 per visit. The network has a full range of physicians, including primary care doctors and pediatricians. You can simply print out a summary of your consultation to share with another doctor, and have your prescriptions sent right to your pharmacy shop. Every update of the app includes betterments for speed and security.

5. MDLive
MDLive is an application based telemedicine service that is able to connect you with qualified doctors and physicians for common but sometimes troubled needs that can't wait. MDLive operates 24/7 and charge by the call. They can identify nonemergency diseases and even gave a prescription.
The doctors are board-certified, have a rich background and have an average of 12 years' experience. You may consult with physicians in internal medicine, family medicine, pediatrics and urgent medicine. Its online physicians can advise on common illnesses that can be troublesome, such as flu, headaches, insect stings, vomiting, UTIs and other issues. They also consult on more complex issues like rash or allergies. If needed, they can prescribe drugs and have the prescription delivered to the pharmacy store of your choice.
Conclusion
Why telemedicine counts? Telemedicine technologies have the potential to change health care services and address many care coordination issues facing the U.S. health care system. It can contribute remote, fast and site-to-site medical help. Telemedicine is a key innovation in the maintenance of health care delivery reform, is being utilized in initiatives to refine access to care and quality.
These 5 great telemedicine apps you will definitely help you when you need urgent medical consultation or help.