Benefits of Interactive Learning for Students
By the term interactive learning, we refer to a real-world procedure of imparting education in classrooms. Passive learning involves listening to the lecture of the instructor or memorizing equations or information. However, interactive learning will involve students who are actually invited to take part in conversations by means of various online programs or via role-playing exercises in the classroom.
In the following paragraphs, we are going to throw some light on the advantages of interactive learning as well as its disadvantages.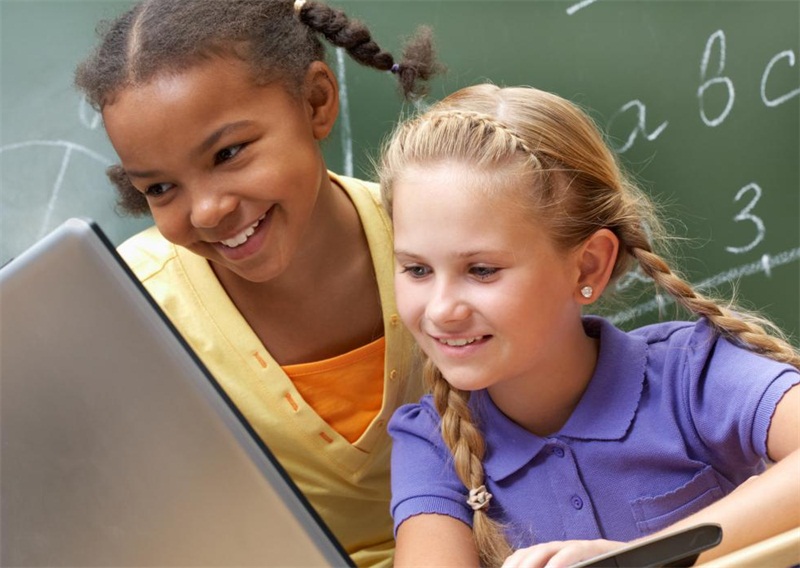 Benefits of Interactive Learning
1. Classroom Collaboration
One of the significant interactive learning advantages happens to be the replacement of conventional blackboards with interactive whiteboards which have become immensely popular in various institutions across the globe. This allows the students to share information easily and also work together as an integral part of the learning process. They are provided with the opportunity to partake in lessons, while it is possible for a simple cam or laptop plus an Internet connection to link the learners with their teachers on the web while sitting in their own classroom.
In most cases, the social tools contribute significantly to the learning process while providing the teachers with a proper platform to connect with the students. Furthermore, the students are able to develop their communication as well as collaborative expertise by working on shared projects or documents and this will help them significantly afterward when they mature into working individuals.
ezTalks Cloud Meeting happens to be an online interactive tool which helps to enhance its convenience and reliability by making use of the innovative cloud storage feature. In fact, being unlimited, the cloud storage has a large potential to store information. It will improve the sharing of information simply by collaborating with various organizations. It is possible for the participants to share and also retrieve information through cloud computing.
2. Inspiring Freedom
Students are able to take control of their own learning process and also figure out their preferred resources with the help of interactive technology. In this way, they can choose the method to present projects and also develop important research skills for the upcoming days.
A study conducted in the year 2013 found that as many as 70% of the parents had reported that these devices have helped to improve the education of their kids and 84% asserted that their kids enjoyed working at home using these innovative technologies.
3. Elasticity and Adaptability
Interactive learning has a major role to play in differentiation and they are extremely useful to classes of various abilities. Vodcasts, podcasts as well as access to YouTube video clips enable the students to visit the content once again in case they face any difficulty after some time.
In addition, establishing the use of interactive technology in the classroom can help to address a variety of learning styles, ensuring the learning process matches the changing individual needs of the student. Apart from this, usage of interactive technology in the classroom will aid in addressing different types of learning styles while guaranteeing that the learning process fits the student's ever changing individual requirements.
4. Fun and Enjoyable
Using interactive technology can boost engagement and motivation within the classroom. It is possible to enhance motivation as well as engagement inside the classroom by implementing interactive learning. Apart from motivating learning by making use of interactive games which will foster an element of competition, it will also enable the teachers to gamify their lessons. The students can make use of the numerous free tools as well as apps available online for creating all types of digital content and get creative in the process. They can employ different types of techniques including interactive posters, video clips as well as blog articles to present their work digitally. They will be provided with the option as well as freedom of deciding how they should approach the projects which can result in better engagement with the learning procedure.
Disadvantages of Interactive Learning
1. Complicated
Interactive learning can prove to be a bit complicated while helping the learners in comprehending and retaining the knowledge which they are receiving by the process.
2. Must Be Updated
It is very important to be aware of the latest trends in interactive learning prior to entering it.
Conclusion
Although we might not get all the results from the conventional learning, the interactive learning process will definitely provide you with virtually everything you want. After going through all the above above-mentioned interactive learning benefits, you should be able to comprehend this fact by now. Apart from learning by interacting, the individuals also develop positive feelings regarding the accomplishment of innovative skills as well as knowledge. Various activities such as puzzles and games are going to reward the participants for their exceptional skills and confidence which is required while learning something new. On top of this, it is possible to implement interactive learning by just preparing oneself beforehand and it will also help to fortify the bonds between the participants as well as the instructors.