Top 7 Webinar Platforms to Host Webinars Effortlessly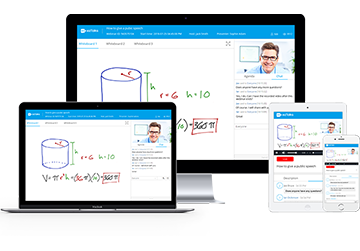 ezTalks- Best Webinar Platform
Free for up to 100 ParticipantsFluent HD Video/Audio QualityScreen Sharing and WhiteboardPolls,Survey and RecordingRebranding and Paid WebinarsSign Up Free NowWebinar platforms are powerful tools that assist you to host online webinars effortlessly for education,training,business or virtual event. If you are in the work of choosing webinar platforms for your needs,here are7webinar platforms listed below for your reference. Read the review of the best webinar platforms and choose the best one for you.
1. ezTalks Webinar
ezTalks Webinaris a completely featured and trustworthy webinar platform,creating an easy and convenient method to reach and communicate with your audience all over the country and also the world. ezTalks Webinar helps you get the most advantages from your webinars.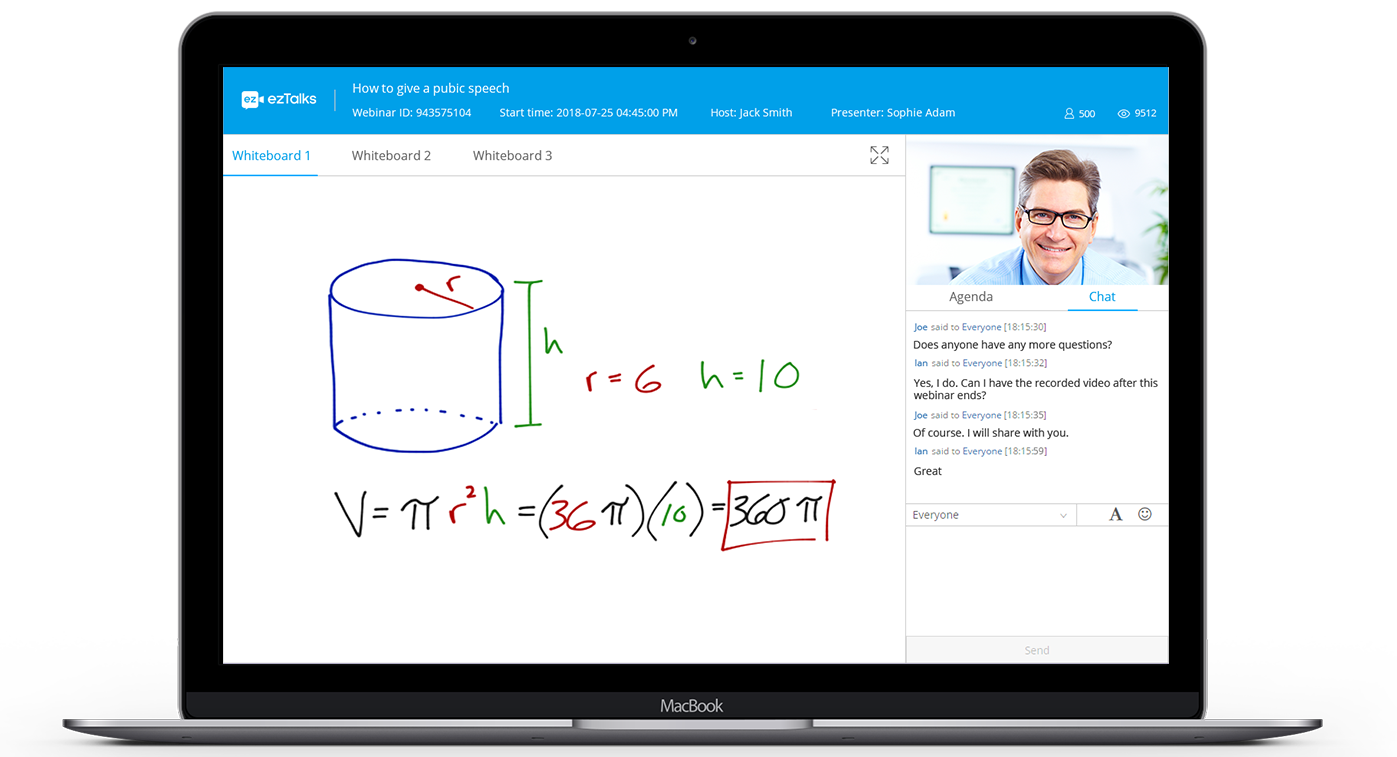 ★Gather More Audience Easily
Tthis free online webinar platformallows you to gather a large audienceto join or view your online presentation without limits.
a) ezTalks Webinar allows up to 100 interactive participants togather in a video webinar and up to 10,000 audience to join it persession.
b)It offers 100 minutes free webinar service with full functionsfor free trial.
c)Its paid webinar is as low as $40/mo for 100 participants,which is quite affordable and especially suitable for the start-ups and business with limited budget.
d)It is possible to host or join awebinar from anywhere through web,PC and mobile apps.
★Get WebinarsArranged
a)ezTalks Webinar helps you getwebinars much more systematicwith straightforwardscheduling as well as bother-free registration process,pull in and inspireyour group of onlookers with the alteredwaiting room and an appropriatethank-you page.
b)It has variouscustomizable webinar rebrandingoptions includingadding your company logo and background image,preparing registration form and webinar agenda,setting multiple roles,etc.
★HostWebinars Interactively
a)This webinar platformoffers lots of powerful tools to empower you webinar impacts,such as screen and filesharing,group and private chat,interactive whiteboardand polls & survey.
b)Frictionless HD video & audio boosts seamless communication and interaction.
★Make Webinars More Productive& Influential
a)Webinar recordinghelps to extend your audience base,as recordings can be downloaded or shared on social platforms for playback.
b)You can know better about your audience's needsand attitudes through the webinar reportsaboutwebinar performance,registrant information and participantsdata.
ezTalks Webinar is one of the best free webinar platforms which is quite beneficial for organizations,business andeven individuals. Want to try it free now,please sign up here.

2. ClickMeeting
ClickMeeting offers online webinar,which is a best method to contact customers and also an easy method to maintain interaction lines open within the company. Attendee don't need no requirement to download an application to participate a webinar. The interface is easy,still loaded with features. You can personalize the webinar to suit the business color and include the firm logo to every slide show. This online webinar platform is different with the chat translator. It avails google translation,because it fast translates the job of a webinar into the option of fifty two languages.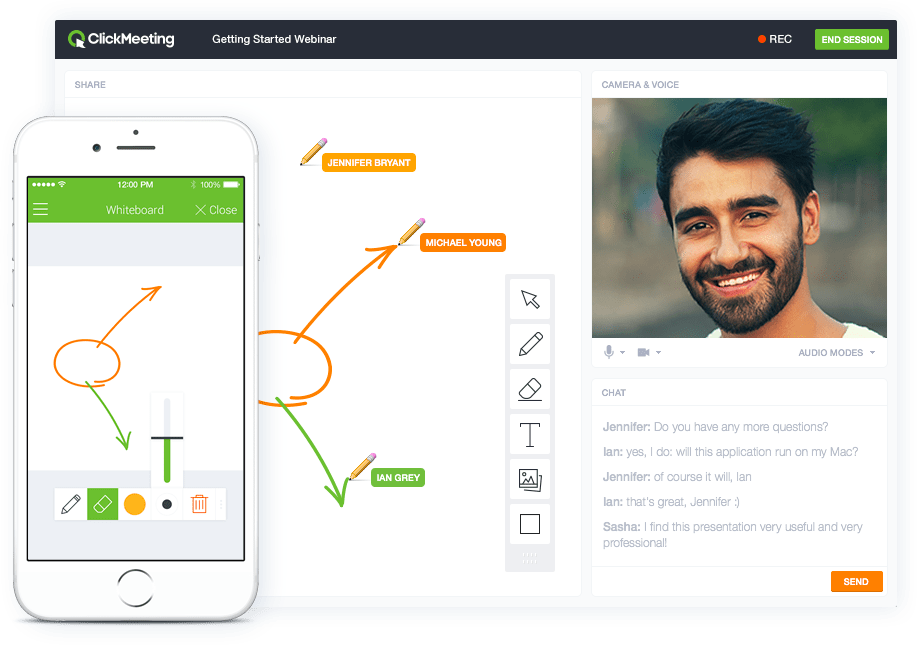 3. Zoom
As one of the best webinar hosting platforms,this platform covers up team and personal instant messaging,HD audio,HD video,whiteboarding,screen sharing,webinar recording,webinar scheduling and more. Zoom gives you with paid and free plans. The free plan lets about fifty attendees to attend at the same webinar lasting for up to forty minutes. Its paid plan facilitates about 500 participants participating in the webinar at the same time. Thus,Zoom is reasonable collaborative webinar platform to fulfil your various webinar requirements. It is also easy for you to interact with your co-workers at any place and at any time simultaneously.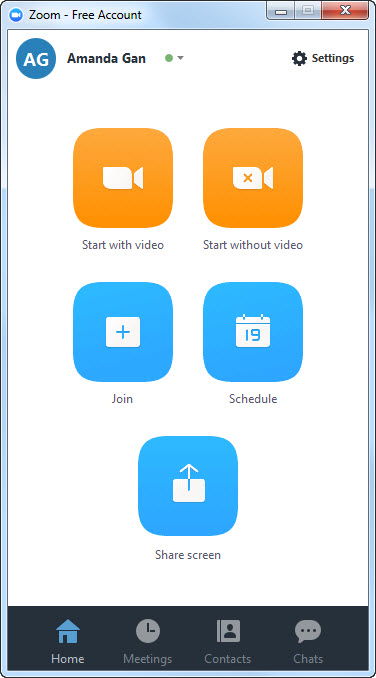 4. Skype
Skype is an online webinar platform made by Microsoft to enable ease the method how you communicate with the employees. It is totally integrated with office 365 for file sharing easily. The free plan let ten participants to seen in the online conference call. To host webinar,you need to upgrade to its paid plans which offer you the power to conduct and participate a webinar that has 250 participants. It offers you with built in quick messaging,that allow you to talk in both group and private with file transfer. It also supports video and audio webinar recording,presenter role transfer,whiteboard sharing and lot to do online team collaboration best.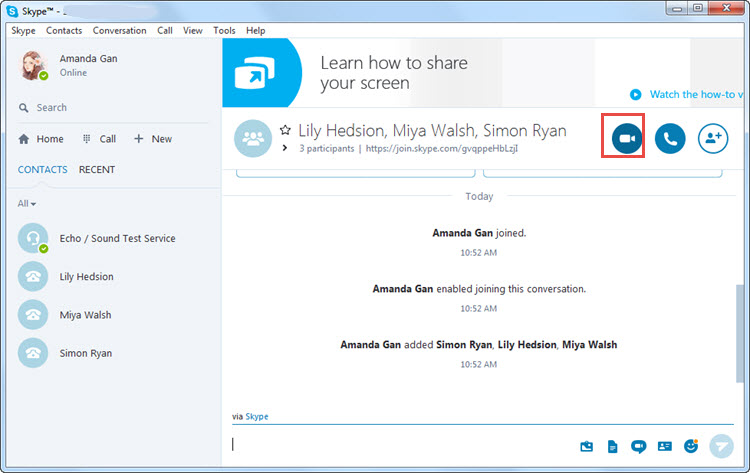 5. Trueconf
It is an easy to use webinar hosting platform that is completely compatible with Windows. It is featured in the new HD resolution video,material sharing,instant messaging,remote desktop control,slideshows and more. You are also able to conduct group virtual events with about 250 participants. To prevent forgetting certain thing essential,you can switch on the recording feature. Along with hosting instant webinar,it authorizes you to plan webinars by planning a time and date and creating a list of participants. By using this webinar platform in the company you are able to cut travel costs visiting to different countries to attend the webinar.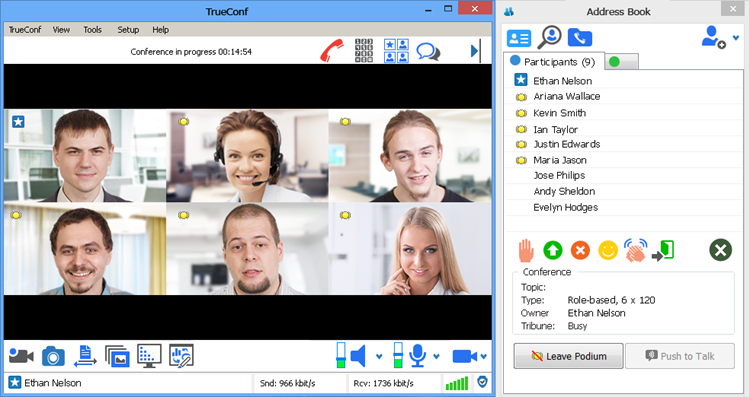 6. BlueJeans
BlueJeans is dynamic and company-class collaboration webinar platform. After installing it,you will obtain fourteen day trial period at free of cost. After the specified period,if you like to continue availing the platform,you ought to pay money for it. With its assistance,you are led to interact and collaborate with staff members from different locations face to face. Along with these,it lets you share the recent presentations,video clips and documents,record the webinar,chat with employees at any time. It is a easy to use collaborative tool to fulfill your various webinar requirements.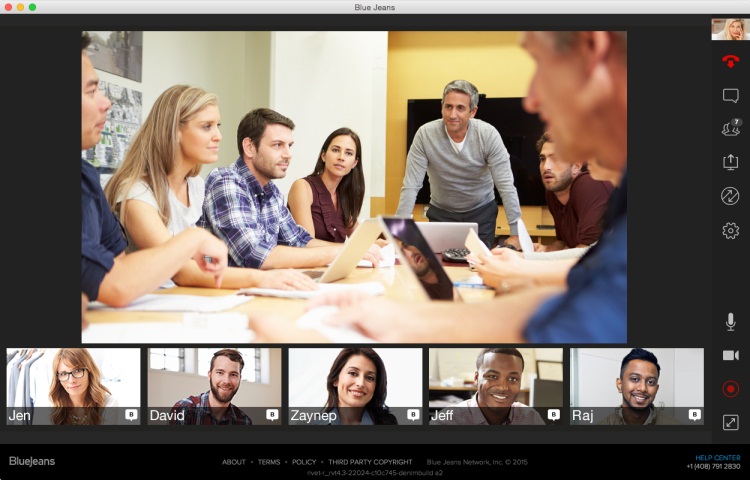 7. GoToWebinar
GoToWebinar is regarded as the industry standard for the people finding to begin marketing and doing sales with webinars. It is one of the reliable online webinar platforms,which includes features,such as being able to communicate well with social media. With it,you are able to make questions and polls to do the feel very interactive. Moreover,it works on your own server,hence there are some problems of connection speed. With the latest updates to the beta platform,this webinar has today provided a browser oriented solution,hence participants do not want to download it to join the webinar.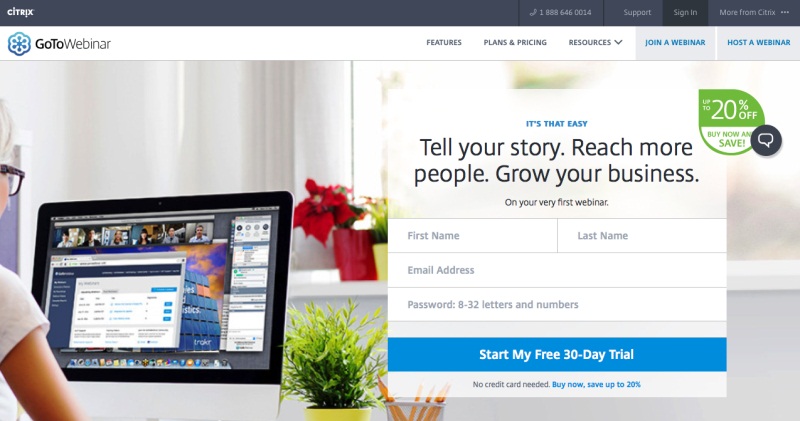 Conclusion
Read the review of different webinar platforms available on the marketand choose the best webinar platformaccording to your needs,preference and budget. A good webinar platform will make you host webinars effortlessly. It willhelp to improve your communicationproductivity and working efficiency.