3 Online Presentaion Makers
As a business man,you usually need to give presentations and articulate your ideas seamlessly. Having the correct set of online presentation makers make it possible for you to build a slideshow that is easy for your colleagues and clients to follow and getting your point across effortlessly.
Part 1. Why Do You Need Online Presentation Makers?
Online presentation makers have a wide range of benefits over traditional PowerPoint-style software solutions. These include cloud storage and access,high quality video conferencing,live participant capability,seamless editing and content population,screen sharing,HD video quality,and more.
Part 2. Best 3 Presentation Makers Online
The best presentation makers online for your needs will vary depending on what you need out of a presentation,but generally Emaze,Haiku Deck,and Prezi are three of our favorites with ezTalks Meetings – powerful video conferencing software being a great way to utilize these tools in today's global marketplace.
These online PowerPoint presentation makers have a number of great features in common,including innovative technology use and a seamless user interface for a great user experience that both the presenters and the audiences can enjoy.
1. Haiku Deck
Have an amazing idea? Haiku Deck brands itself as the best way to get great ideas out to the world. As one of the best presentation makers online,Haiku Deck offers a simplified interface and complicated or less-often-used tools tucked away where they take up less space.Haiku Deck offers presentation types including press releases,startup pitches,culture and core values stories,social media reports,market trends,professional Profiles. Another benefit of Haiku Deck is that you can stream and access presentations from any device. This makes it convenient for you to present from home,the office,or while traveling. It also lets your attendees tune in from all over the world. This is an added bonus for telecommuting offices.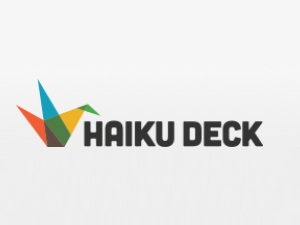 Haiku Deck is definitely an online presentation maker for users who have a specific aesthetic- simplistic and minimalist. The app strives to simplify messages and use elements like images sparingly,but with meaning. This makes it a great choice for small businesses with evolving or still-establishing brand messages.
2. Prezi
Prezi lets you articulate your ideas by using spatial imagery in the form of Venn diagrams,flowcharts,and more. A simple template lets you build a complex,next-level presentation without any design experience needed.
Because you can lay out a large amount of data in a small space,Prezi is great for sales and marketing applications. You can also use Prezi Business to analyze how your attendees react to your dynamic presentation,giving you the opportunity to better tailor your designs and notes.

3. Emaze
Emaze is cloud-based online presentation maker that allows you to incorporate a variety of eye-catching animations and visual tools into your presentation. Anyone who needs to create presentations,websites,blogs and social media will find its features including 2D and 3D zoom animated slides,access from any device anywhere,translation tools,fast and easy templates,3D Video Backgrounds.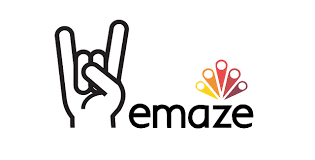 Imagine giving your next presentation with 3D transitions,live social feeds,GIFs,videos and platform that helps you tell your story,you'll look you hired a producer. What's more,one of the best features with this presentation maker online is the option to analyze who's watching all of your presentations on your blog,social feed,and website - or anywhere else you do business on the web.
Part 3. How to Give Presentations Online with Colleagues from Anywhere
In the Part 2,we have recommended 3 best online PowerPoint presentation makers to help you make excellent presentations. Sometimes you might have the chances of doing presentations while colleagues are scattered over the world. In this case,you need to ask help from a third-party tool - ezTalks Meetings.
ezTalks Meetings combines simple features like recording and playback along with innovative features such as a free interactive whiteboard tool,scree sharing,host your online meetings from any device and computer,including iPhones,Android phones,tablets,PCs,and Macs. This means that you can schedule and give a presentation even when your colleagues on the go,giving you the ability to utilize travel time or enjoy a flexible schedule.

The inbuilt whiteboard tool lets you draw all over your presentation as if you were standing in front of a real-world whiteboard. Sketch out ideas,build flowcharts,and catalog attendees' participation by making notes that your entire attendees can see in real-time. Highlighter,eraser,pencil,text,and element tools let you shape your presentation as it develops.Its screen sharing features let you share your PowerPoint,Word,Excel,images,page and more files during the presentation effortlessly.
Arrangement and scheduling feature lets you add upcoming presentations to your catalog and send out a push notification to colleagues on your e-mail list,ensuring that your valuable attendees never miss an important meeting. Once your presentation starts,ensure an orderly presentation by utilizing management tools such as locking or privatizing your presentation,choosing who are allowed to speak,and booting out disorderly attendees.
Overall,the level of functionality,quality of the user interface,and wide variety of tools make ezTalks Meetings one of the best video conferencing tools in our book.
Part 4. The Verdict
Each of the online presentation makers that we've reviewed has its own uses: Haiku Deck is good for a minimalist brand,while Prezi is good for data-heavy presentations. Emaze works well for the business that needs a lot of animation,video feed and general presentations on websites as well as in meetings.
Whichever one you choose,ezTalks Meetings has the distinction of being a uniquely flexible video conferencing solution for presenting your hard work. You can just as easily use ezTalks Meetings for end-of-year sales reports conferencing as you can for employee onboarding or sales presentations office-to-office. Choose the online presentation maker that works for you and let ezTalks Meetings help you run your business in today's global marketplace.