3 Video Conferencing Software to Download
Get stuck at looking for a video conferencing software to download,so that you can stay connected with colleagues or customers who lives all over the world? You're already in the home stretch. Here is a list of three professional and powerful video conferencing software which enable you to communicate with colleagues and customers online face to face and collaborate for business project in real time.
1. ezTalks Meetings
2. TrueConf
3. Zoom
1. ezTalks Meetings
ezTalks Meetings is a powerful and reliable video conferencing software,which delivers feature-rich online video conference services to let you keep in touch with colleagues and customers wherever they go. It is the first one in the video conferencing industry to enable you to host or attend an online conference which consists of up to 100 participants for forty minutes for free. It allows you to make it for unlimited times. What's more,you can upgrade to its paid plans at any time to experience more brilliant features,like host up to 500-participant online meeting.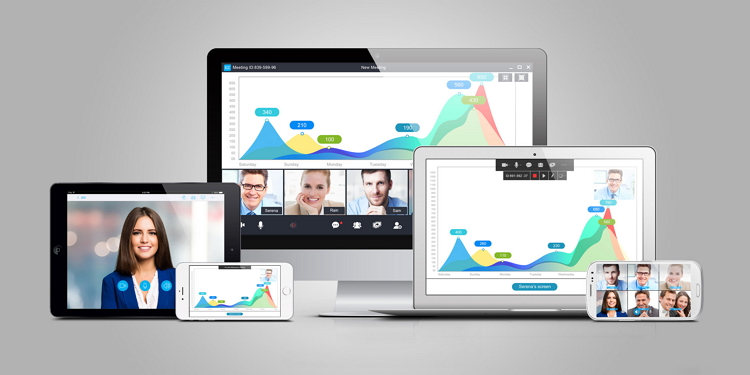 What ezTalks Meetings Stands Out
• Support 100 participants attending an online meeting at a time.
• Deliver HD video & HD voice to ensure a visual and auditory feast.
• Offer Unlimited cyclical meetings.
• Enable to start video chat instantly or at a fixed time.
• Support application and desktop sharing,whiteboard sharing,co-annotation to sketch out your thought.
• Fully compatible with Windows OS and Macintosh.
• Offer user management and admin feature control.
• Chat in privacy or in a group,and save chat history for reviewing later.
• Work well with ezTalks Onion,an all-in-one video conferencing equipment.Video Conferencing Software for PC free Download!

Click the download button to download the windows video conferencing software. If you're a Mac user,please go to Download Center to download video conferencing software for Mac.
2. TrueConf
TrueConf is video conferencing software developed by Russian company. It is designed for you to have video communications with colleagues or customers dispersed in various places,and collaborate for business projects as if all of you were in the same room. It is fully compatible with Linux,Mac OS and Windows OS.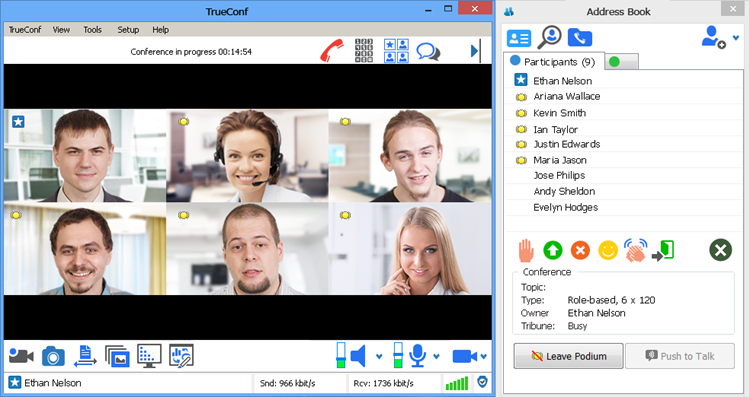 What TureConf Stands Out:
• Allow to host group video conference for up to 250 participants.
• Deliver ultra HD (4K) resolution video.
• Offer wide choice of video layouts to your taste.
• Support remote desktop control,content sharing,instant messaging.
• Make a schedule for the future video conference.
If you get interested,you can go to its official website for downloading.
3. Zoom
The last one video conferencing software for downloading is Zoom. As with ezTalks Meetings,Zoom provides a free version that supports up to 50 participants in one online meeting lasting for 40 minutes,and paid versions which allow to host up to 500 participants. Besides video meetings,you're also able to apply Zoom to host web conferencing,webinars and others.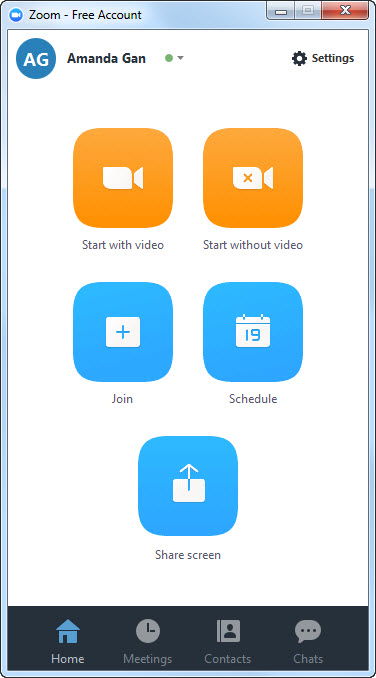 What Zoom Stands Out:
• Unlimited one-on-one online meetings.
• Support HD video & audio,screen sharing,and whiteboard sharing.
• Record online meeting and preserve as MP4 or M4A,so that you can play in the future.
• Support private chat and group chat.
• Start an online meeting at any time or schedule it for future use.
• Work well with Windows OS,Macintosh and Linux.
• Allow to mark up on the shared screen.
Satisfied with Zoom? Why not download this video conferencing software from its official website?
Whether you need to connect with colleagues or customers across town or across the globe,it's necessary for you to download video conferencing software. With it,communications and collaborations in real time turn out to be an easy thing. Therefore,if you're urgent to find an ideal way to keep connected with colleagues and customers from any where,why not select suitable video conferencing software to download and give it a shot?