Top 8 Free Screen Sharing Services
Innovations lead to solving the present limitations. One of which is the restriction in the virtual workplace. Due to brilliant minds and passionate people, working in remote areas with virtual employers or teammates are made easier with software and applications, one of which is screen sharing.
What Is Screen Sharing?
The term screen sharing is a propriety name by Apple, the more generic term for this is desktop sharing. Screen sharing is a software which allows people to share computer monitors and screens. When the host shares a screen, guests can see everything that is in the host's computer and that includes the movements, PowerPoint presentations, documents, and typing of words. But screen sharing should not be mistaken by a conference call. Screen sharing only allows the guest to see the screen, not the host nor the surroundings, though there are some programs who offers video conferencing and screen sharing simultaneously.
A lot of people opt to use screen sharing due to convenience and accuracy. The major use for screen sharing includes training sessions, remote work, team collaboration projects, education and online courses, fixing computer issues, and more. Though video conferencing supplements the distance between people, sometimes an extra help is needed to avoid miscommunication and confusion. One factor that can also convince you to try screen sharing services is that a lot of programs are available for free, ready whenever and wherever you want it.
This innovation has truly enhanced the way people work and learn in this very digital world.
8 Best Free Screen Sharing Services
Here, you will find 8 free screen sharing services that might help you in the future. Some of these are software that needs to be downloaded while some are website-based.
1. ezTalks Meetings - This is a simple and totally free screen sharing service. With the software, attending and preceding meetings are possible regardless of your location. To access the free service, ezTalks Meetings can be downloaded in your smartphones or you just simply go to their website. You can get a lot of features for free like video conferencing, a great advantage for this service compared to other services in the market today. That is why ezTalks Meetings is one of the most widely used program in online meetings and lectures.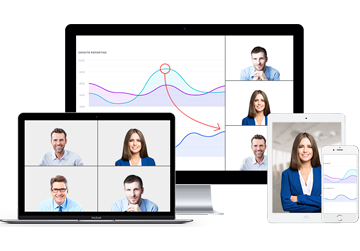 Easy Screen Sharing Software
Free for up to 100 Viewers
Clear and Fluent Screen Sharing
Whiteboard and Co-annotation
Group Video/Audio/IM Chat
Remote Control and Record
SIGN UP FREE NOW
2. CrossLoop - This software is compatible to Windows and iOS users. This specializes on a more intimate screen sharing, catering on a one-on-one screen sharing. This free screen sharing service offers unlimited session and time per session. The main target of this program is the ability to fix computers remotely. Unlike others, the free feature of this software does not allow multiple sharing.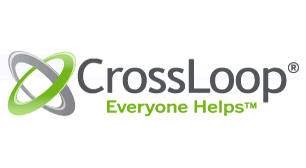 3. MingleView - It offers services for free and no premium package upgrade. This means that every bit of the features they offer is completely free, unlimited session, unlimited time, and unlimited participants. This is why MingleView is quite a standout in the market. The only disadvantage for this software is that it only operates in Windows program.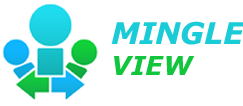 4. ScreenLeap - This service is completely web-based, no need to download for it to be used. ScreenLeap offers a very simple and straightforward features. Registering or creating accounts is totally unrequired for this website making this a very convenient way to have meetings.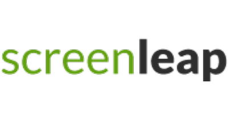 5. Mikogo - This software is friendly to Windows, iOS, and Linux users and is great for people working in teams. This software gives the host control on applications he/she will intend the guests to see. Another cool feature of Mikogo is the ability to let the host see the screen display of the other person through a small window located at the bottom of his/her screen.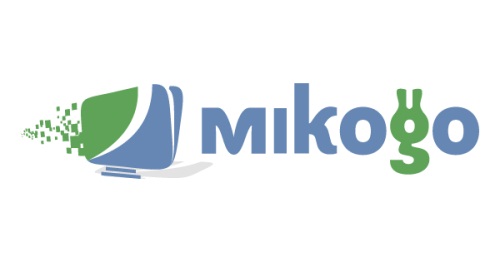 6. ShowMyPC - Just like Mikogo, this software is also friendly to Windows, iOS, and Linux. The free version of ShowMyPC is ideal if a person only wishes to share screens and nothing more. This software enables the user to take and share screenshots but does not offer sharing and transferring of files.

7. SkyFex - This is a web-based screen sharing service, no need to download the software so this is ideal for one time-users only. The free features include remote control, sending files, chat, and even see the system info of the guest. This is great for fixing computer problems in long distances.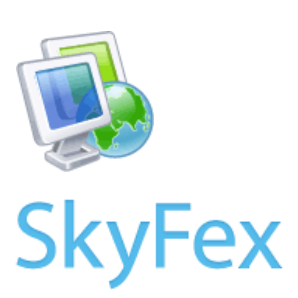 8. Vyew - This is an online collaboration tool which enables users to chat, webcam, teleconferencing, custom branding, and more and is completely free. The one annoyance of this software is the countless adds and pop ups.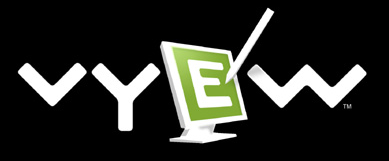 These top free software and web screen sharing services have features that are commonly advertised while there are still some unique characteristics of it. Of all the programs that have been mentioned, ezTalks Meetings is definitely the top programs that stands out from the rest. The program offers a wide variety of free services that won't limit the people do its job, plus it saves you time and money.