Adobe Connect Webinar Review and 5 Best Adobe Connect Webinar Alternatives
Adobe Connect Webinars are the ideal solution committed to producing impactful virtual events on products, services and brands. Adobe Connect webinar features are included in different packages, enabling you to create memorable presentations. However, according to Adobe Connect webinar review, participants need bandwidth rate, or audio/video lags occur; System can just shut down or freeze for no reason; Users who struggle with technology may also struggle with various problems when using Adobe Connect for webinars. Adobe Connect webinar pricing starts at $130.00/mon, which is pricey. Alternatively, you can enjoy Adobe Connect webinar free trial. But there are fewer functions than that of Adobe Connect Pro webinar pricing plan.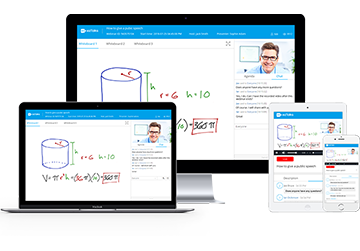 Best Adobe Connect Alternative
Free for up to 100 Participants
Fluent HD Video/Audio Quality
Screen Sharing and Whiteboard
Polls, Survey and Recording
Rebranding and Paid Webinars
Sign Up Free Now
There are several kinds of Adobe Connect webinar alternatives out there on the market.
1. ezTalks Webinar
ezTalks Webinar specializes in providing webinar services to improve the reach and engagement of the audience. It allows 100 interactive video participants and up to 10,000 attendees in per webinar session.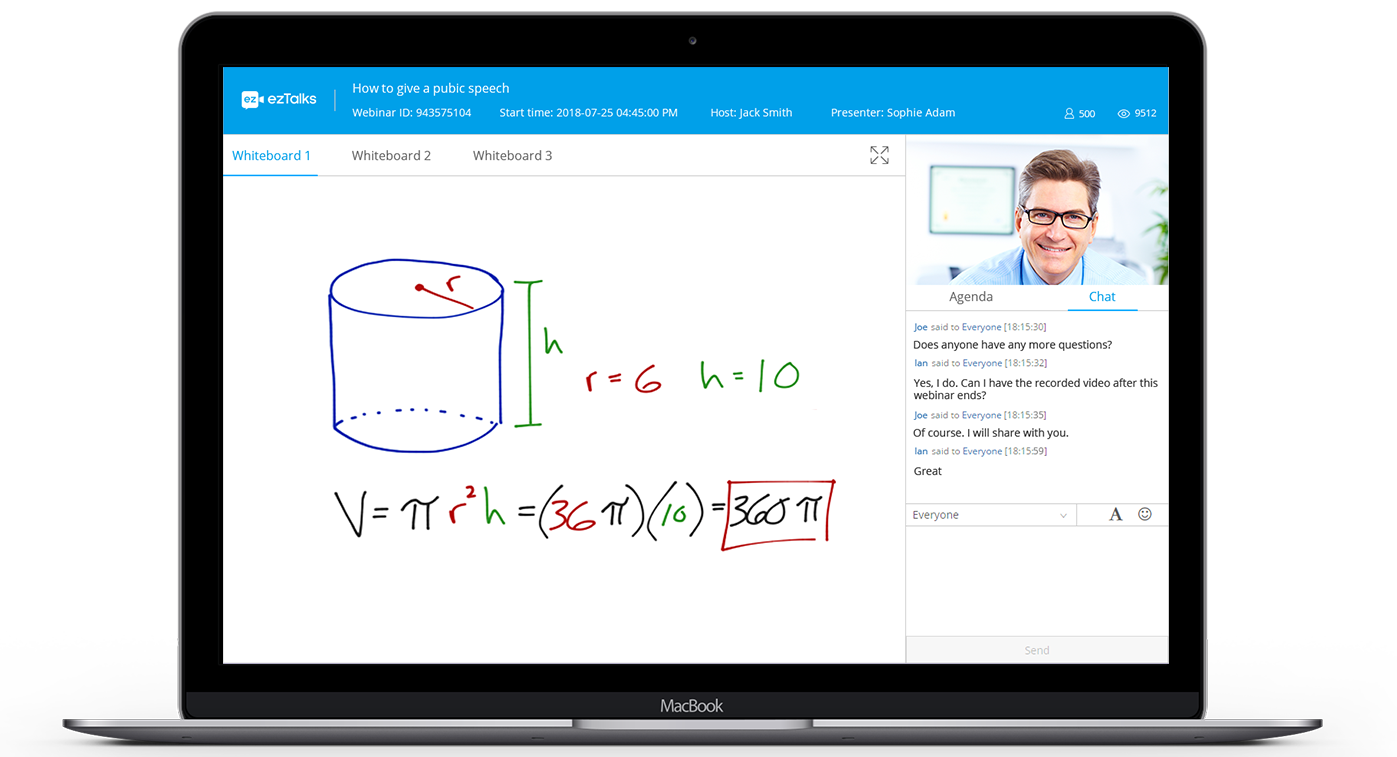 Pros
a) It is in-depth accessible to any device such as Windows, Mac OS, IOS and Android.
b) Both free trial version and paid plans allow you to use the webinar for virtual events without paying a dime. The latter will be more suitable for holding a big event.
c) With ezTalks Webinar, you can charge attendees via PayPal for your webinars to monetize your expertise.
d) After you've scheduled a webinar, you can customize the way that it looks to maximize visibility across attendee touchpoints by webinar rebranding with your logo, custom webinar registration page, waiting room and thank-you page.
e) Rich interactive functions help to fully interact with the audience via HD video/audio, screen sharing, whiteboard, polling and text chat.
f) Robust reporting and analytics features are designed to measure and optimize digital experiences while webinar recording, downloading and sharing on social media platforms are committed to extending the reach and impact of your webinar.
ezTalks Webinar, as the best Adobe Connect webinar alternative, gives you better user experience from start to finish.

Cons
It only offers a free trial service that lasts for 100 minutes.
2. ClickMeeting
ClickMeeting, the world's leading webinar solution for business, is another popular Adobe Connect webinar alternative. ClickMeeting webinar allows multiple communications between users, screen sharing and live-time translation of webinars.
Pros
a) It provides high-quality audio and video.
b) The support chat and the layout of the software are perfect compared to the other webinar services.
c) A few custom branding options are available for you to add your logo, change the colors of your page, and even customize the waiting room your attendees.
d) If you and your attendees are on the go, you can use the ClickMeeting mobile app to attend and host webinars from your smartphone.
Cons
a) The software runs on flash and therefore, every time the flash updates you have to update software on your PC to continue using the software.
b) Some reviews suggest that the audio may have some unwanted echoes.
c) If you plan to use ClickMeeting, make sure to have a solid internet connection, otherwise it will get a bit laggy, especially when you are sharing any replays.
3. StreamGo
StreamGo is another choice for those who are not content with using Adobe Connect for webinars. It specializes in managing webinars & webcasts and taking the pain and pressure out of online events, helping you focus more on content.
Pros
a) It provides live streaming services even based on slow internet connection.
b) Viewers can participate in the webinar through Q&A.
c) It allows attendees to register when joining the webinar, thus making it easier to track present members during the webinar. 
Cons
a) Interactive features are limited. For example, it lacks screen sharing and whiteboarding features to encourage interaction.
b) It doesn't allow to set up paid webinars. Instead, you need to use Stripe to take payments for your webinars.
c) The live support is not responsive.
d) There are extremely few reviews for reference.
4. RingCentral Webinar
RingCentral Webinar is designed to be an easy solution to host virtual webinar services. It offers great features in its pack. RingCentral Webinar also provides many functions to help in mobilizing your meetings and keeping them simple and organized.
Pros 
a) You can integrate this software with other popular solutions such as Google Drive, Box, and JIRA.
b) It is possible to run HD video webinars and share screens from their tablets, desktops, and smartphones in real time.
c) You're able to send instant messaging to chat with others anytime, anywhere from any device, making communications easier.
Cons
a) You may be confronted with occasional technical difficulties in using this software. 
b) Setting up your own webinar is more complicated on this platform.
c) Its live support is pretty poor as you need to fill out the long form first and wait for a long time to get a response.
5. BrightTALK Webinars
BrightTALK Webinars is also regarded as one of the best Adobe Connect webinar alternatives. It provides webinars and videos for professionals and their communities. BrightTALK makes it easier to host unlimited webinars and videos in modern HTML5 players that can be embedded anywhere, as well as one-time registration and instant on-demand.
Pros
a) This software is quite easy to set up and use. 
b) It allows you to build a channel of recorded webinars that can be promoted indefinitely and save a list of recorded webinars for future uses.
c) It includes real-time integration with leading CRM and marketing automation software.
Cons
a) The software is quite expensive.
b) As there is a 30-second delay, you have to load the slides before the webinar.
c) Fewer features are supportive compared to the other competitors.
Conclusion
Hence, if you are searching for suitable alternatives to Adobe Connect Webinar, you have quite a few of them to consider. After comparison, you will definitely find that ezTalks Webinar can be the best one that can cater to your needs and do a better job.