5 Instant Messaging Apps for Windows
Instant messaging apps are the latest trend. They are extremely effective and allow you to communicate with anyone at any moment. They are also used for commercial purposes in many cases. If you're a Windows user and are looking for an instant messaging apps. You're already in the home stretch are. In the following part,Lets' walk through five instant messaging apps for Windows.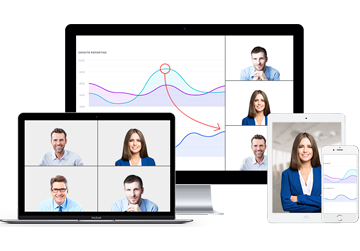 ezTalks- Easy & Free IM App
Free for up to 100 Participants
Group/Private IM Chat
HD Video/Audio Meetings
Screen Sharing and Annotation
Whiteboard and Recording
Sign Up Free Now
1. ezTalks
If you are looking for a free instant messaging application for Windows,ezTalks Cloud Meetings is a great option. This application is much more than instant messaging. Many businesses can use it to conduct video conferences. The application is also very user-friendly. When you want to start a video cofnerence,all you have to do is just send an invitation to your clients. They can join it without registering anywhere.
ezTalks Cloud Meeting also offers HD quality video streaming. The audio is also very clear. However,apart from HD,there are many other different resolutions. You can select one as per your Internet speed. You can also record all your video conferences. After it is over,it will be saved to your phone or computer. There is also interactive whiteboard and screen sharing options during the video conference. You can use that to send URL's to your clients.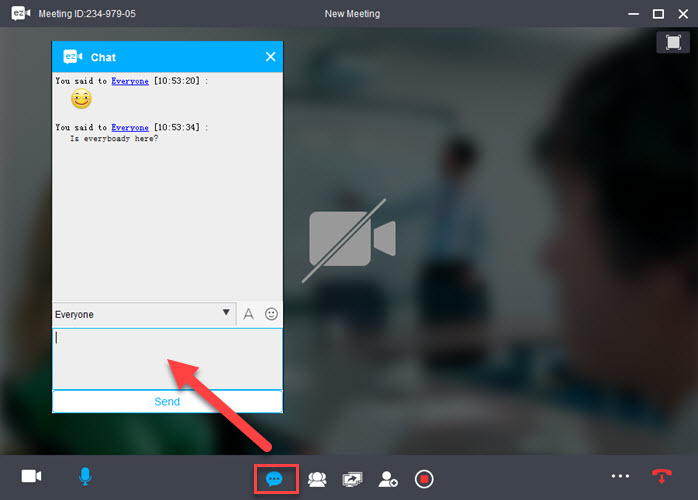 2. Pidgin
For Windows users,Pidgin is a great option. The best thing about Pidgin is that it allows you to use multiple chat networks at the same time. Hence,you can talk to a friend on Google Chat and simultaneously chat with another guy on MSN. It supports almost all the popular chat networks like Google,Yahoo,AIM and IRC. Pidgin also has all the basic features,like smileys,typing notifications,and file transfers.
The best thing about this Windows instant messaging app,is that you can set notifications for each chat network individually. For example,if you don't want to be interrupted by a message from Facebook Chat,you disable notifications from that particular network. The interface of the app is also great. You will be able to see all your messages in one place and you just click on a chat to reply.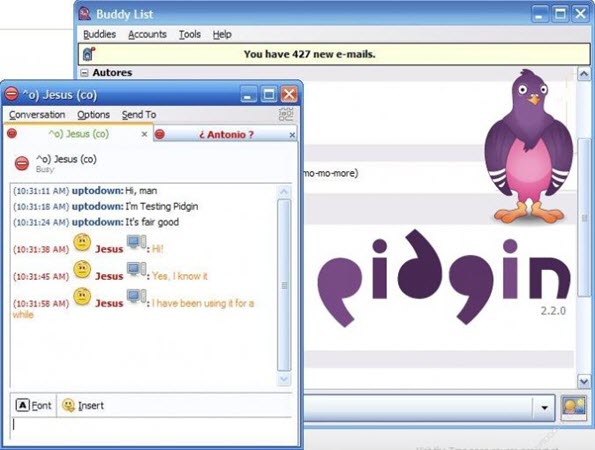 3. Trillian
Trillian has been there for 15 years and is very reputed and reliable. Apart from personal uses,many companies also prefer to use Trillian for conducting their business. It allows to create separate groups to discuss various projects. It is also very easy to send files and images through Trillian.
Another important benefit is that Trillian synchronizes all your devices. And all of your chats are stored. In case you need to access a previous chat before,you will be able to do it easily. The app is also evolving continuously. There are frequent updates. And Trillian is also very safe to use. All of the data which you share with others are safe. Trillian doesn't release the data to any third party.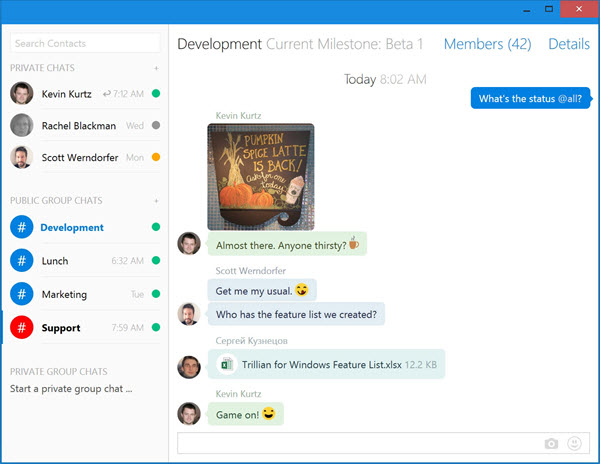 4. Viber
Viber is one of the most popular instant messaging apps for Windows. You will first have to install the app in the windows and then edit your phone number. After that,all the contacts in your phone who are using Viber will be automatically updated to your Viber contact list. You don't have to manually add your contacts. It comes with a wide range of features.
Apart from texts,you can send videos,audios,your contact numbers or your location as well. Doodle feature is also there. If you want,you can pick a brush,draw on the screen and send it to your colleagues. You can also send group messages to all your contacts at once.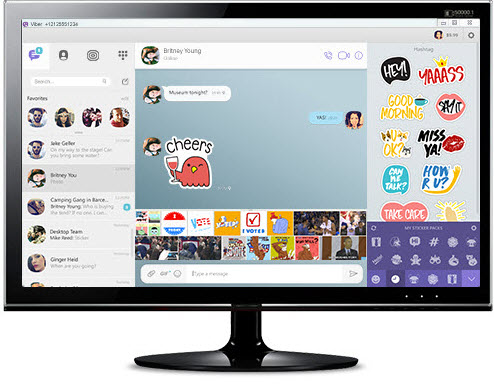 5. ICQ
ICQ is also a very reliable app. This app has a great design and interface. All the chats are available at the same place. And it is also very easy to search for your old chats. Apart from that,it also has some really cool features. For example,you have the option to convert all your voice messages to text. There are also several Themed live chat groups.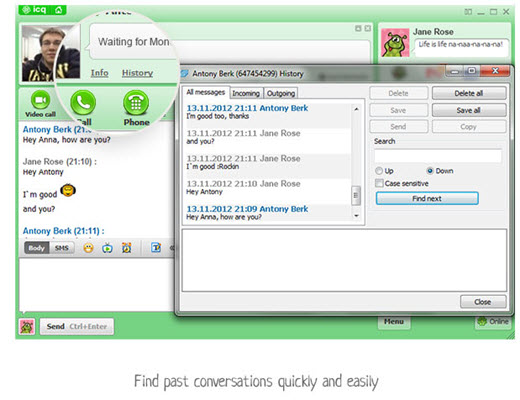 There are different groups like "Travel","Football" or "Game of Thrones". You can go to a group of your interest and you will always find someone to talk with. Video calling is also available. And all of your calls are encrypted. Hence,there is no need to worry about anything. They also have a very large collection of colorful and unique stickers. PNG image source from pngtube,pngsee,vippng.