How to Share Computer Screen
Today's technological advancements have made it easier to communicate with remotely placed individual or group of individuals by using various instant communication software options. Another facility provided by these communication options is screen sharing. You can share computer screen with a number of people at a time while communicating with them with the help of instant messaging tools. If you are facing some technical problem or even want to see movie of your choice, running on your TV, in your bed even then you can share screen online if you know how to share computer screen.
Reasons to Share Computer Screen:
Along with sharing data with remote people for solving problems and making the things easier screen sharing tools are used for various other purposes also like:
• Comparing and editing pictures and videos
• Cutting and pasting things on two screens side by side
• Television streaming
• Online gaming
• Using personalized homepages as required
• Keeping track of your social media streams
• Using two browsers at a time
• Running several screens through various operating systems
• Comparison of products
5 Options to Share Computer Screen Effectively
In order to know how to share computer screen you will be introduced to some of the top software options that can help you to share screen online. They will help to share computer screen along with communicating with several people online at the same time.
1. Skype
This communication software allows video calling between various individuals and group since its launch. You can also use its easy-to-use screen sharing feature to share the screen of your computer between the people you are communicating. You can click of Share Screen button of your computer to share the screen of your desktop during a call. Skype can be easily downloaded anytime. Thus, it allows you to share data and other information between your friends, family and colleagues while making long distant calls.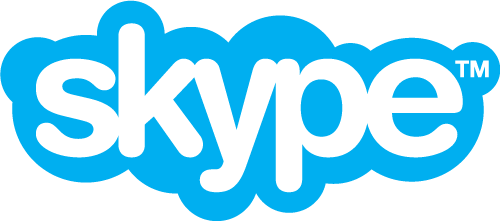 2. Team Viewer
It is another software that allows share screen online by connecting with remote computer free of cost. By sharing computer screen. Team Viewer also allows you to control the settings of a remote computer along with attending online meetings and web conferences. If you use this software for personal use then it is free for you but if you are using it for business purposes then you will have to buy its paid version. In this way it is among the most easily available and powerful tools used to share computer screens.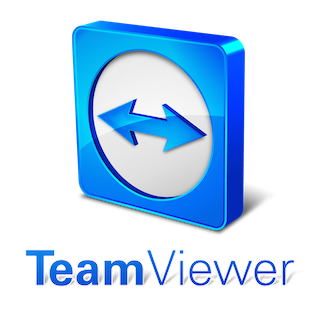 3. ezTalks Cloud Meeting
ezTalks Cloud Meeting is considered one of the best software to share computer screens along with scheduling video conferencing between remote participants. One of the many features of this software include free screen sharing option which makes it ideal for those who want to communicate and interact between remote participants to organise and attend online meetings. While attempting to share computer screen you can also create and share graphs to make your presentation easy-to-understand by using its whiteboard tool. actually main advantages of this screen sharing tool include effectiveness and convenience as it also allows you to avoid any one or all the participants of the online meeting, if you want to do something not related to them during the call, by muting them.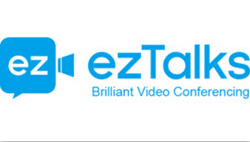 4. Mikogo
This screen sharing software allows you to organise meetings online. Some of the other features of this instant conferencing tool include ability to change participants while sharing screen, easy access to keyboard and mouse of remote computer, option to reschedule sessions, high quality VoIP services and documenting your meetings etc. You can also know the numbers of screens shared by you are seen by the participants. Its compatibility with Windows, Mac and Linux makes it a good software for teamwork. Speech Bubble is another feature of Mikogo that allows you to use all of its features by reminding you about them. It also provides you a small screen to see the things displayed on remote computers.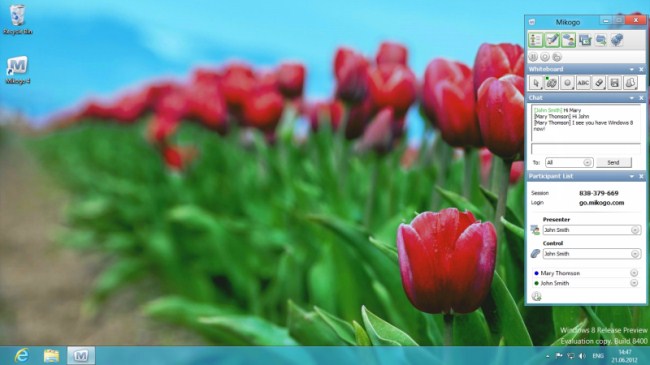 5. Join me
This instant conferencing software created by LogMeln allows businesses to share computer screen to schedule meetings and collaborations between the participants placed remotely. You can use this screen sharing tool as easily as Skype. You can make your remote meeting better by using Join.me instantly. When you are using its free version then you can communicate with up to 10 remotely placed people but if you use its paid version then you can communicate simultaneously with up to 250 people all over the world. You can also use this software for documenting your online meetings along with organising them with remote people to provide them to the participants who cannot be connected online during meeting.
Conclusion
So, if you want to share computer screen with your friends or associates then you can use any of the software options briefly discussed in this write-up. After knowing how to share computer screen you can easily find the best software for you after comparing their features and suitability to your needs.