5 Professional Online Meeting Solutions That You Need to Know
If you are a part of a company with employees in different branches all over the globe, then every now and then you will need a service that will help you connect with the members of your team, for an online meeting, to share some documents, to take quick decisions on important matters, and so on. Though there are many online meeting solutions available for the purpose, not all of them are equal and not all of them serve what they promise. So, to help you have the best experience and enjoy the best services, given below is a list of the top 5 professional online meeting solutions you can choose from.
1. ezTalks
The best online meeting tool that you can ever find is ezTalks. Its ever-growing list of satisfied customers clearly reflects the amazing services and features it offers. Hosting online meetings could never be as seamless and as easy as ezTalks has made it. Its free version itself has a list of amazing features to offer, including the freedom to add up to 100 members, HD video, HD audio, unlimited number of meeting, recording and playback, desktop and application sharing, private and group chat, and a lot more. You also have two other paid plans and their list of helpful features to choose from. ezTalks offers huddle room, medium meeting room, large meeting room and more to make sure your online meeting is as effective, and as hassle-free, as is possible.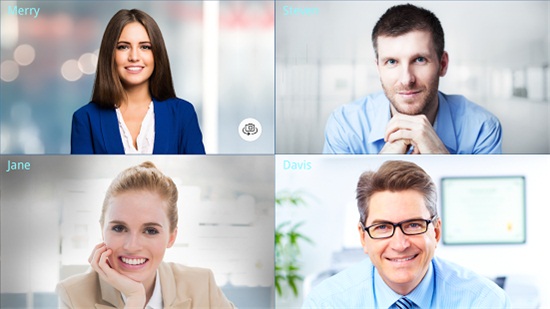 2. Cisco WebEx
WebEx is quite a commonly used and popular meeting solution in the market. It has an impressive customer portfolio, and they have quite an easy to use online meeting service. You just need to install WebEx plugin on your desktop and then join or host meetings, and just with a few clicks, you will be ready to work with your team, pass around the "presenter" role when needed, share screens, or even chat with your teammates face-to-face. WebEx also integrates with apps right on your desktop, so you can plan an appointment, add a meeting, email your attendees about the meeting, start a meeting, or even join online meeting from your tablet and mobile. WebEx has quite a few plans for large and small businesses and individuals offering various features to match your requirements. But one thing you need to remember is that these features will not come at a very cheap rate.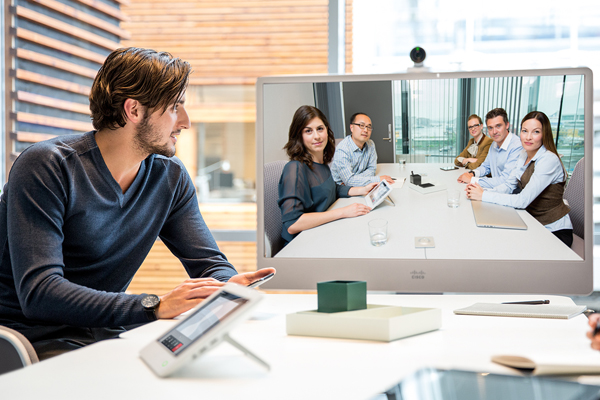 3. GoToMeeting
GoToMeeting is another online meeting solution used by enterprises and individuals to collaborate on documents, host online meetings, and also share desktops with teammates. This service offers a lot of enterprise features like HD video conferencing, desktop sharing, and also mobile apps using which you can attend meetings on your android or iOS device. You can install GoToMeeting on your PC or MAC to start meetings just with one click, or you may even plan your meetings meticulously and share the information only with those you wish to invite. Your attendees will have to install a plug-in to join your meeting, which is just a onetime affair. After that, they can join the meeting just by a single click.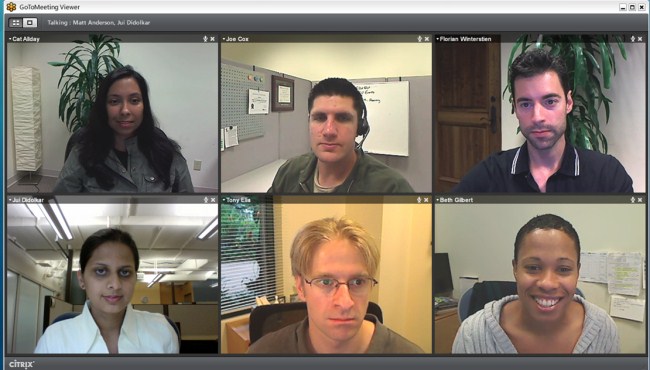 4. Join.me
Also known as a remote support and control tool, Join.me is a well-known online meeting solution as well. Using this service you can add up to 250 members into the same room, chat, share your screen, and send files to your team members. Just like the other tools here, you can use this one from your Android and iOS device as well, and thus enjoy meetings on the go. If you want more than what the free version offers you can opt for the Pro plan. This allows you to make another attendee the host so that they may share their screen, and you can also lock and pre-schedule meetings, and enjoy a lot more.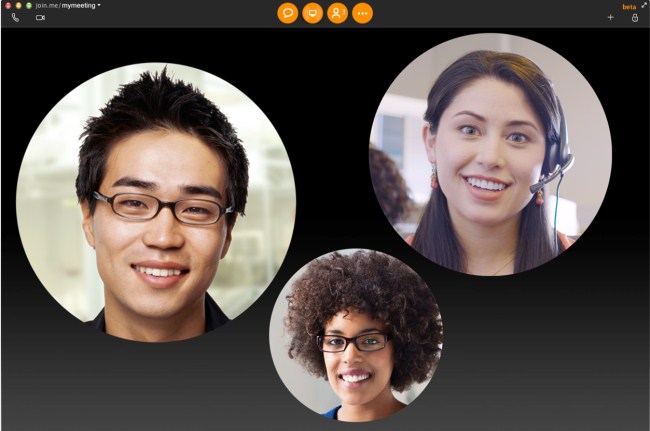 5. TeamViewer
Though TeamViewer is more popularly known as a hassle-free and fast way to troubleshoot remote computers, it also is an amazing online meeting solution using which you can get your teammates together, chat, work together, and share screen. TeamViewer allows you to plan your meeting in advance and send email to your attendees stating when they need to join, or you may even host instant meetings. During the meetings you can share your screen or even select someone else as the "host" so that they can share their screen. Streaming videos through the webcam is also possible which gives the team members a chance to see each other while talking. TeamViewer has its mobile app too which makes it possible for you to attend meetings from your Android or iOS device.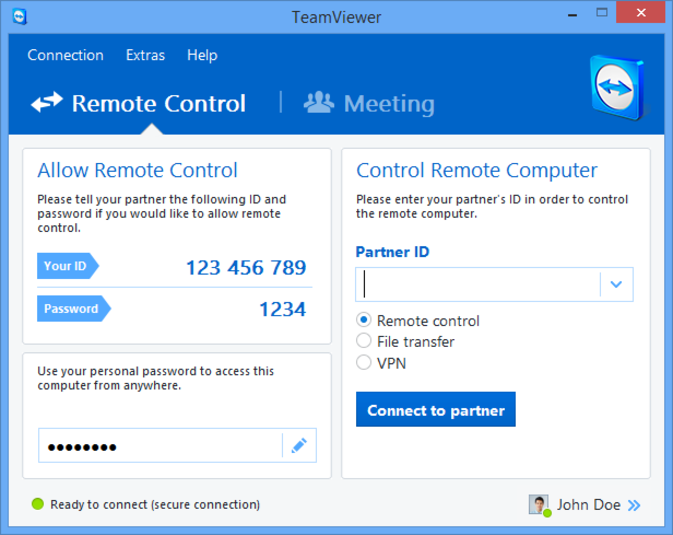 Online meeting certainly is a very good way to save money, time, and yet enjoy complete productivity. To make such meetings effective you need one of the best online meeting solutions, and now that you are aware of 5 popular online meeting tools and their features, selecting the best for you shall surely be a lot easier.