Top 5 Webinar Recorders
Webinars are a great way to make your business flourish. You can promote your concepts to millions of people at a time and grow your business or work overnight. But do you need something more than just creating an impressive presentation? The answer is "yes". Recording the webinar can be highly beneficial and can be done easily using a webinar recorder. Here is a list of top 5 webinar recorders, but before that let's understand why you need one.
Benefits of recording a Webinar
One of the most important thing that most professionals such as business owners, teachers, developers, entrepreneurs, and other blogger miss out is recording the webinar. If you have not been doing this, it's time to reap the benefits of recording your webinars. The reasons for recording your webinars are as follows
* Protect your data and makes it easier for you to demonstrate your work anytime, anywhere.
* You are not time-bound to showcase your work. Use your presentation anytime even after the webinar ends.
* Offer an opportunity to introduce your business to those who missed the session when the webinar was aired.
* Increase the chances of improvements when you evaluate your presentation later on.
* Redistribut the webinar video to promote your work over and over again.
Top Five Webinar Recorders
Now that you know why you must absolutely record your webinar, you must find a suitable webinar video recorder depending on your needs. Most recorders are free and can be easily downloaded directly from their websites. Some charge a nominal fee for providing their service. With so many webinar recorders available, it can be difficult for anyone to choose the right one. Here is a list of top 5 webinar recorders that have brilliant features and are easy to use.
ezTalks Meetings
If you are looking for a free webinar recorder that has comparable features of a paid one, ezTalks Meetings is one of the best options to choose. In addition to high definition recording and playback, it provides all in one solution to all your webinar hosting needs such as meeting control, easy screen sharing, collaborative whiteboard, text chat and easy video resolution adjustments. The application can be downloaded into multiple devices such as tablets and smartphone, so that you can join an online seminar from anywhere.
The free plan of ezTalks Meetings allows you to have 100 participants in the same webinar which is another benefit of the webinar recorder. It works well with most of the operating system such as Windows, iOS, Android, and Macintosh OS X, so that you can use it from any device you want. The recorded videos can be shared with participants in an easy manner from any device instantly. With this webinar recorder, you are always ready to promote your work and business to win the heart of your prospective clients.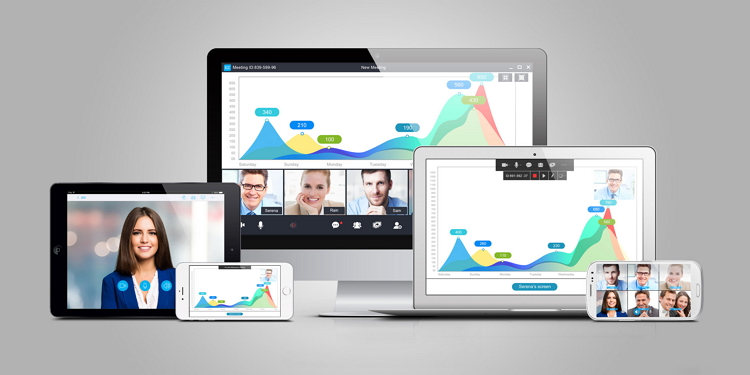 ClickMeeting
ClickMeeting is another webinar recorder that may help you record and share your presentations seamlessly. It has excellent features that portray a wide range of webinar services, such as hosting or joining a webinar from anywhere and from a number of devices. Once your webinar is over, you can reevaluate the presentation by tuning into the recording. Also, check the number of attendees who joined the webinar and send them follow-up emails to attract more clients. You can try 30 days free trial to check if the tool is useful to you and fulfills your needs. If you find it suitable you can buy the tool at a nominal price (depending on the number of attendees) to enjoy the services in a hassle-free way.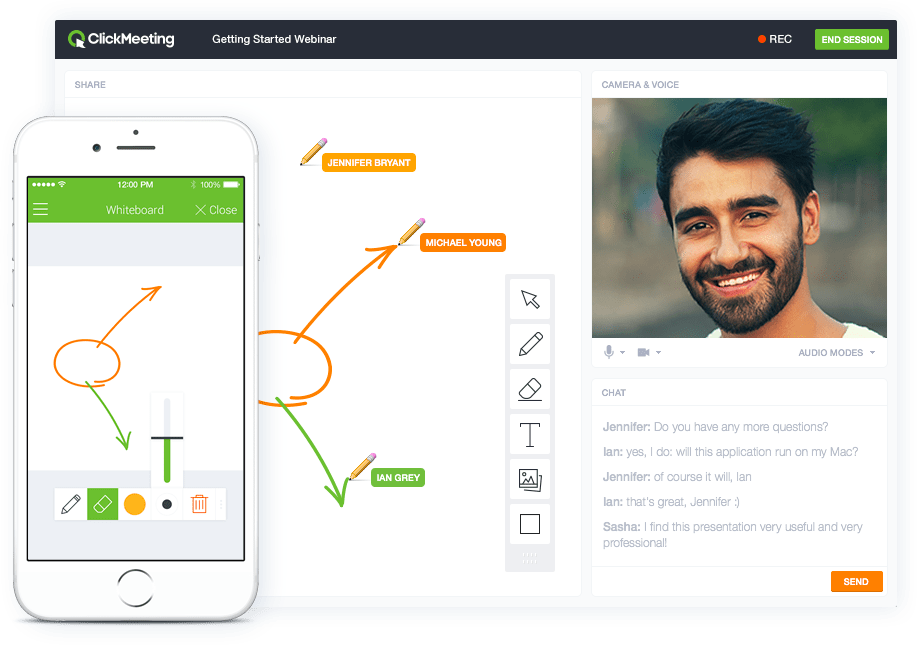 Adobe Connect
Adobe provides an excellent platform for webinars through Adobe connect which you can use for a high-quality recording of your meetings and webinars. It is equipped with features such as Real-time presenter collaboration and rich multimedia options to help you create impressive presentations. The high definition audio and video sharing make your presentation more effective. Besides, you may also analyze the data provided for each webinar to improve your presentation. For all of this, you will have to pay $45 per month for up to 25 attendees while you need to pay more for adding more participants and the features availed.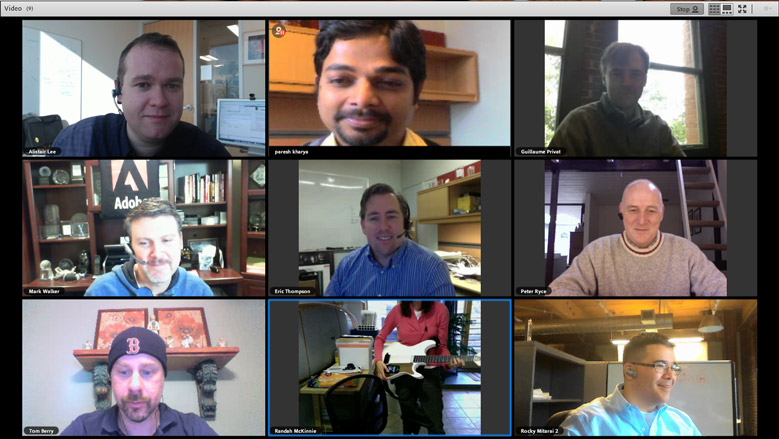 OnStream
OnStream Webinar services can be used effectively for marketing communications, professional meetings, and presentations. It is great for educational training and all kinds of meetings. The best part of the webinar screen recorder is you can record your webinars and can share it with numerous clients in a hassle-free way. You may either host it from your webcam or use video clips to share on multiple devices anywhere in the world. No configuration is needed as it is cloud based. Besides, you can take the advantage of 24X7 online support which can be beneficial if you are a beginner. Get the 30 days free trial to know the benefits and buy the services for just $49 per month for up to 300 participants and 250 MB storage.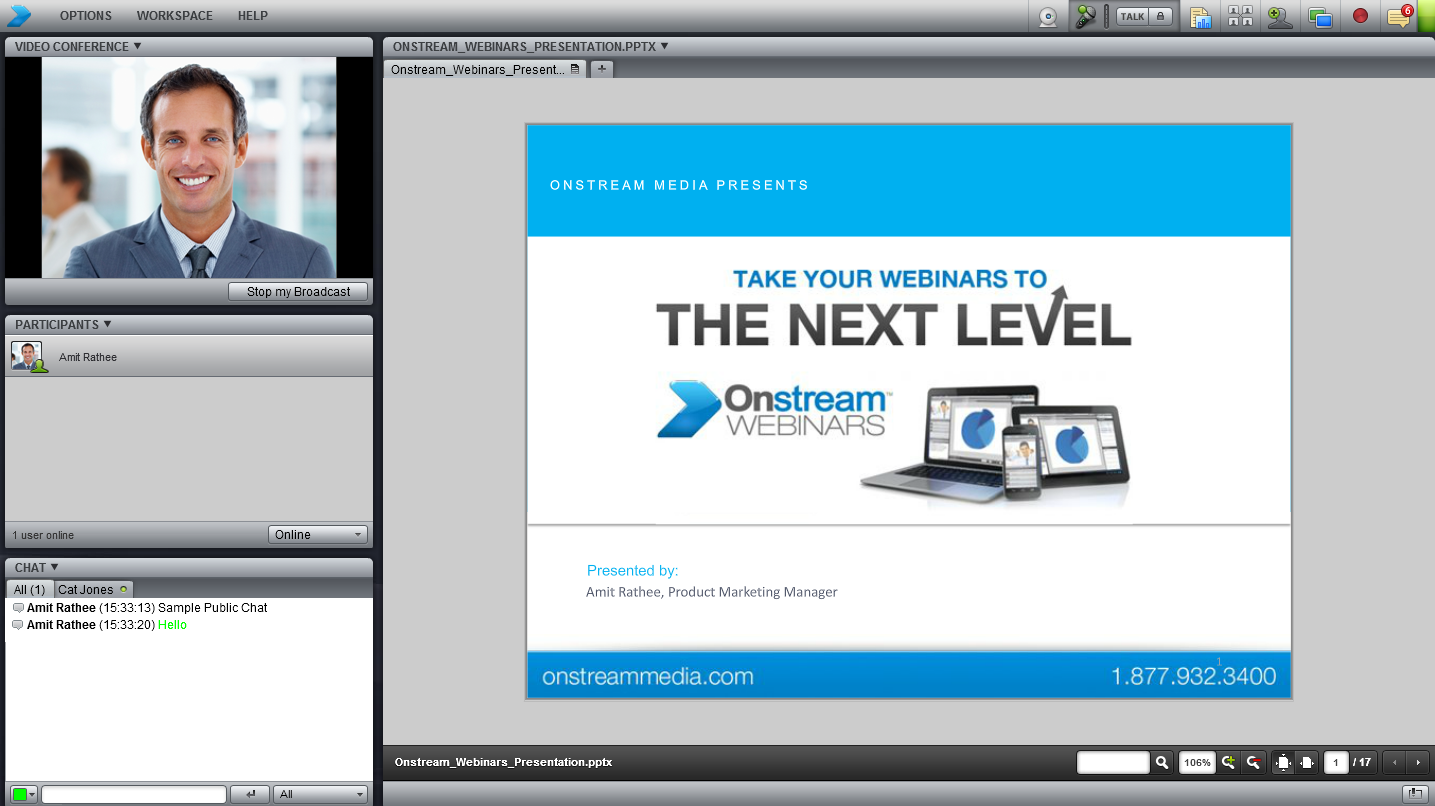 ReadyTalk
ReadyTalk is a great cloud communication tool that offers meetings, webinars, webcasts, and hosted voice service. If you want to record your webinars hosted on this application, you can do it in a hassle free way though its one touch recording. You can create business driven presentations and reach thousands of prospective clients with just a click of the mouse. With flexible audio options, you can make your presentations more rewarding. Easily share your presentations later in the meetings to explain your work and drive numerous clients to your business. All this and more in $119 per month/per host with up to 150 participants.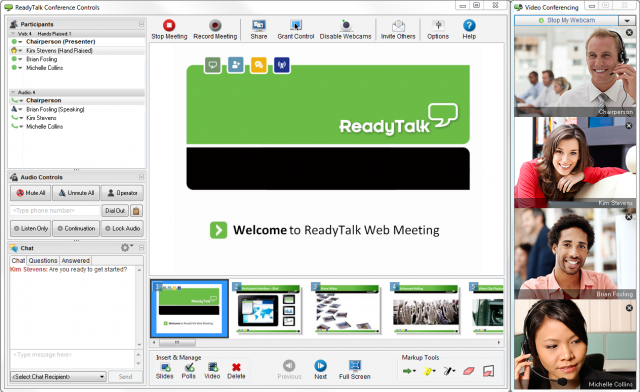 Even though all the 5 webinar recorders offers similar features, we found ezTalks Meetings hitting the chart. It is not just a free webinar recorder but provides unmatchable additional services to take your presentation to a new height. All this and more at no cost. So, now you can record, save and share your presentations multiple times to propel your ideas and grow your business like never before. Make sure you always use a tool that has a high definition webinar video recorder.