Top 5 Business Meeting Tools
In a world where collaboration and communication is mainly through the Internet, it is vital to possess the best business meeting tool available. This is because you require a business meeting tool that works properly and is dependable. The tool should also be easy to use and have many functional features. It has become increasingly difficult to select good business meeting tools because of their high numbers. However, knowledge of the number of your participants, your budget and your intended use should act as a guide.
The following are the top 5 business meeting tools that the market currently offers. They are ideal for holding, joining and recording all online business meetings, screen sharing and collaborations.
1. ezTalks Meetings
This is one of the best business meeting tools. It has an array of interesting features that can satisfy most business as well as educational requirements. It offers you video conferencing service at a professional level. This exemplary meeting tool offers you a free version that can accommodate up to 100 participants in an online video conference. This means that ezTalks Cloud Meeting can be enjoyed as a free business meeting tool. If you want more participants in your meeting, you just need to upgrade the free plan to a pro plan which supports up to 500 participants in the same meeting.
ezTalks Cloud Meeting provides you with a very quick high-definition video access. If you decide to join a business meeting via ezTalks Cloud Meeting, there is no need for you to register any accounts in order to use the service. You just need to insert your name and meeting ID to enter the virtual meeting room.
The video quality of ezTalks Cloud Meeting is considered to be one of its best features because it has a video resolution of 1920 x 1080p HD. The streaming quality of this business meeting tool is truly unparalleled in the market. Screen sharing is yet another essential feature of this unique business meeting tool. It allows for the display of presentations in Word format, PDF format and even in PowerPoint format. Business meetings can therefore enjoy screen sharing in an effective and easy manner. Other key features are HD voice, annotation support, online whiteboard tool, group and private chat, unlimited calls, record and playback.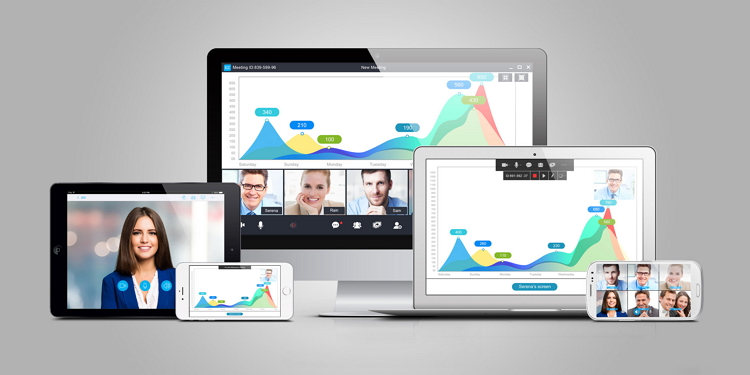 2. GoToMeeting
This is an invaluable and among the best business meeting tools. It allows for online meetings with from 25 to 100 participants. It is not a free business meeting tool but you get a 14-day trial period. It is a powerful online meeting tool that is easy to use because participants can readily start a meeting or join an ongoing one. Its key features are that it allows for application and desktop sharing, it allows for sharing of up to six HD video feeds every session, it has both mouse and keyboard control as well as audio recording and playback. With GoToMeeting, you can easily join online meetings by answering a phone call.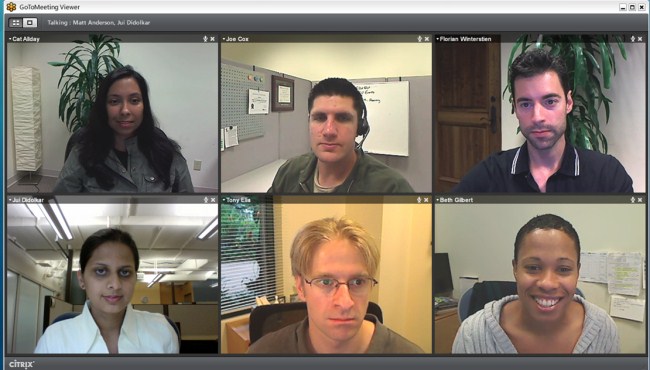 3. TrueConf
This tool is specifically designed to be a business and educational video conferencing service. It is quite interactive and offers an array of free services to you. It is equipped with innovative features but its video conference streaming service is the most outstanding. It has excellent connectivity that allows you to connect literally from all mobile devices. Furthermore, TrueConf will maintain high quality streaming despite low Internet speeds. This is particularly ideal for areas that have weak Internet connections.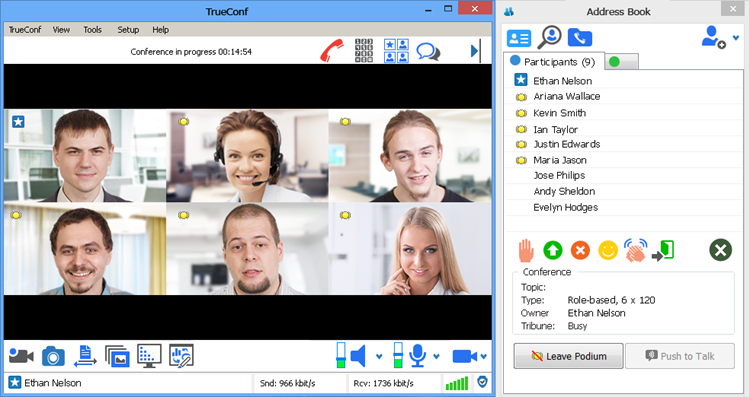 4. AnyMeeting
This is yet another top business meeting tool that is very reliable. It is not a free business meeting tool but offers users a 14-day trial. It has both teleconferencing and webinar services. People can make presentations and hold Internet training sessions by using the webinar service. On the other hand, this tool can accommodate meetings that have up to 30 participants, which makes it ideal for video conferences, sale sessions and team meetings.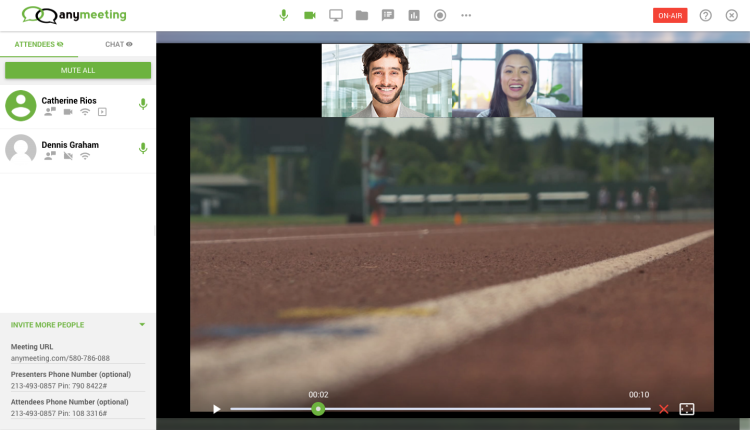 5. WebEx Meeting Center
This is an awesome third-party business meeting tool that was developed by Cisco. It was designed to assist you to collaborate and work with colleagues from any place. It is very easy to install as well as use. This software operates well and enables to have colleagues from all over the world or from home on one page to collaborate. It does not require any software download as it allows for hosting online meetings from any computer or its official website. Its key features include hosting of up to 100 participants on the premium 100 plan, Outlook integration support, whiteboard and application sharing, supports phone call-ins or VoIP, allowing for editing of documents and enabling youi to save all online meetings through recording.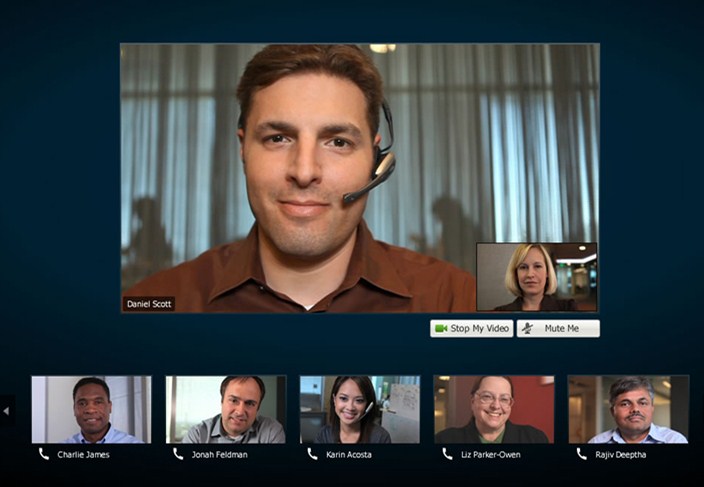 Conclusion
The top 5 business meeting tools outlined above have been selected on the basis of their features, reliability, practicability, pricing and even user experience. There is no better way to hold, join and record your online business meetings than to utilize these 5 tools. There is no need of travelling for long hours over many miles so as to attend a business meeting anymore. Embrace technology by using any of the five effective business meeting tools described above.