How to Make a Great Webinar Presentation?
Virtually all marketers and other types of users know that webinars are useful tools in lead generation. These tools are also strategically important in product or service launches and promotion. They are a powerful tool to engage your prospective clientele on a one-on-one basis regardless of their location or number. As such, users of these tools often want to present a great webinar, which will not only captivate the audience, but also serve as an educational tool through which they can pass their information. A great webinar presentation effectively communicates the intended message and elicits the anticipated effect. By definition, a great webinar is one that presents new content in a novel manner that is insightful, thought-provoking, and engaging. But how do you make a great webinar presentation?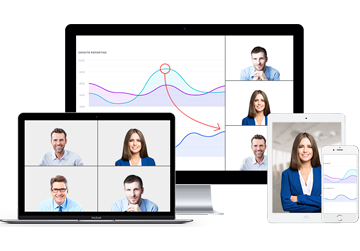 ezTalks - Best Free Webinar Tool
Free for up to 100 Participants
Fluent Group Video/Audio/IM Chat
Screen Sharing and Whiteboard
Webinar Polling and Recording
Webinar Custom Branding
Sign Up Free Now
Here are six highly effective tips on how to make a great webinar presentation:
1. Choose the best webinar software and ensure to know how to use it
Is this thing on? Can you hear me? These are some of the questions that point to a common kind of problem that most webinar attendees wouldn't like to see. If attendees find that you're fiddling with the webinar platform and equipment like a clueless first-timer, they are highly likely to exit your platform immediately. It might be a simple problem, but it has far-reaching consequences because your audience may easily get irritated and leave, never to return.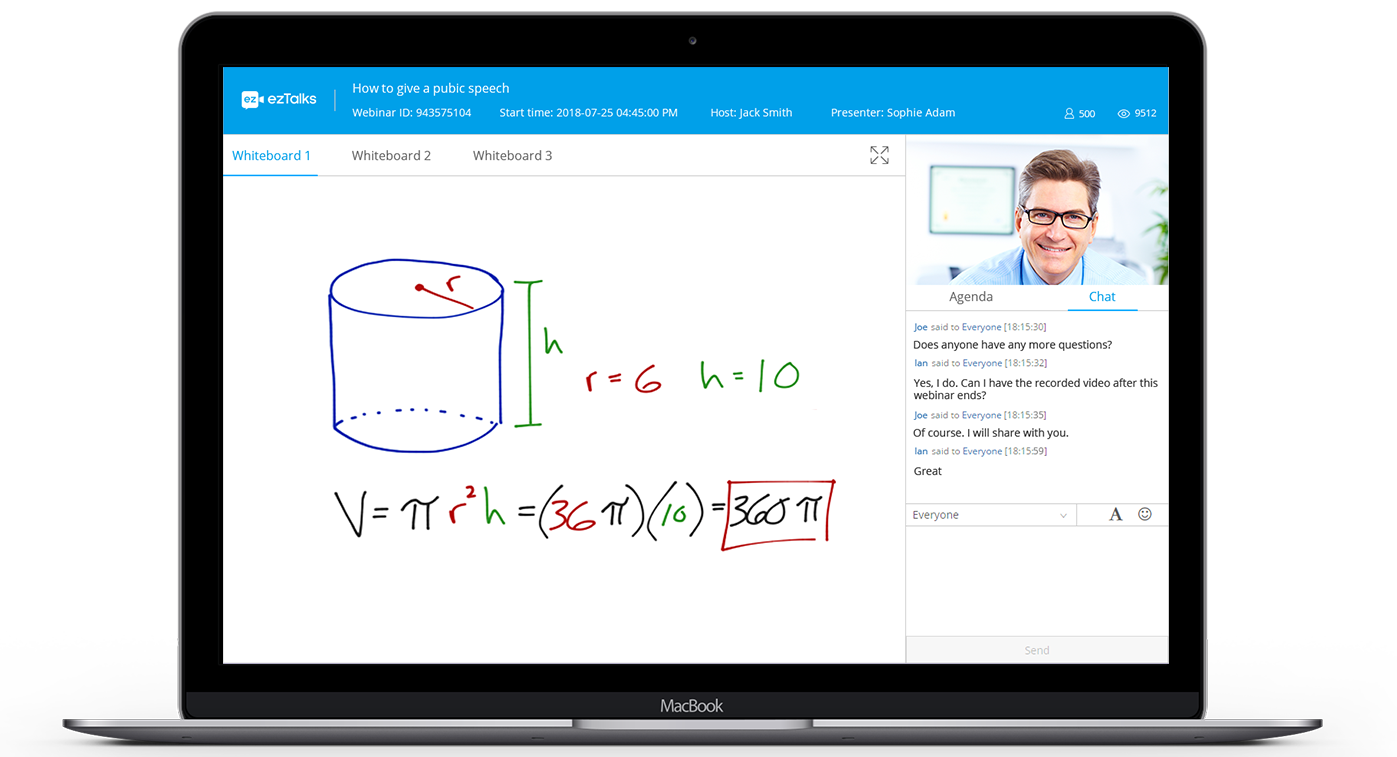 Therefore, try to practice using the best webinar solutions and its webinar tools before your actual presentation. As an example, ezTalks webinar is one of the best webinar software has numerous features, which include HD video and audio, chat, screen sharing, whiteboard and webinar poll & survey tools – just to mention, but a few. There is no way that you can present your webinar without practicing on the actual ezTalks Webinar software if that is the choice of platform you intend to use to host presentation online. Therefore, if it is possible, make mock presentations with an audience of one or two people whom you can request to help you test the ezTalks webinar platform's functionality. You could also get an assistant who is more conversant with the system to help you during the webinar presentation.
2. Hook your audience
The time that leads up to a webinar presentation is usually characterized by numerous facets of preparation. The process may include essential steps such as getting a speaker to take part in the webinar, developing social posts and blogs to promote your webinar, acquiring the right software, and the development of the content to be presented. But none of these is more important than the actual presentation of the content. Notably, even with the right content, you may fail to engage your attendees who may quickly switch off if they find your presentation to be boring.
As such, it is advisable to begin your webinar with a powerful product demonstration, an amazing revelation, or a compelling point. The hook that you use will attract the attention of your attendees and keep them glued to your presentation so that as you continue presenting they will continue listening because you sparked the interest in them. It is important for you to introduce yourself, your company, and your product before the presentation, but the audience needs to first get a reason to continue listening to you before they can even know who you are. Therefore, a fascinating fact or a thought-provoking question that needs an answer can be the proper starter for your presentation.
3. Reduce the literature and increase the visuals
If you want your audience to quickly switch off, all you have to do is bombard them with text-filled slides. Most webinar attendees are willing to listen and watch a few appealing animations and graphic or slide presentations. But very few are willing to read tons of texts during a webinar's presentation.
Therefore, if you intend to excite your audience and improve their attentiveness and ability to understand your webinar presentation, ensure that you include a lot of visuals. You can employ the use of graphics, screenshots, relevant images, and animations. It is recommendable to use colorful, big, vibrant, and emotional pictures or graphics because the more they display these attributes the better their effect will be in helping your audience to recall your content.
4. Good timing
Time is an important multi-factorial element that matters in different ways when attempting to make a great webinar presentation. Firstly, you have to choose the right time to present your webinar if you need your audience to be available and attentive. For instance, it's totally out of place to choose to present your webinar during Super Bowl Sunday or a national election! You're less likely to get attendees. Pick an ideal time for both you and the attendees.
Secondly, consider the lead time. Don't start advertising your webinar presentation date just two to three days before the presentation. Your prospective attendees may have no sufficient time to prepare and create time for you. Remember to start your webinar advertisement early enough – at least one month in advance, then follow up with reminders in the last minute.
Lastly, think about the time zones if your webinar is meant to reach people across different time zones. Pick a time that may be appropriate for people in different regions. Also, don't forget to consider the length. No audience will stay hooked to their screens for an hour or more. The shorter the webinar the better the viewership you're likely to get.
5. Provide a structure
Remember that your audience can get distracted easily. They may receive calls or get text messages or any other alerts. If they're not aware of how long the presentation will take and the number of sections left within the entire presentation they may decide to leave. This is why you should let your audience know the number of sections to be presented in your content and how it is structured in time. This helps them to know exactly where you've reached in your presentation and they can plan accordingly. This is important because it will determine whether they can be patient and wait or leave.
6. Summarize and create a Q&A session
You'll need to summarize your presentation towards the end so that your audience can put together all the facts that you've presented in preparation for any questions or clarifications. Finally, give your attendees a question and answer session in which they can present their concerns and get appropriate answers. This will serve to clarify what they heard and solidify their knowledge on what you presented earlier. Here you may also make use of ezTalks Webinar software, which has multiple Q&A tools like private or group video chat, audio chat, text chat and webinar polls & surveys.
Conclusion
Having information and presenting it are two different things, and regardless of how rich or informative your content is, if it is not well-presented, its value may not get appreciated. Think of your presentation like the packaging of a gift that adds to the gifts appealing nature. In a nutshell, you should learn how to give a webinar presentation that will awe your audience because a great presentation is what will determine the actual success of your webinar. If you need to learn the tricks relating to host presentation online, then you should seek help from ezTalks Webinar experts because this is one of the most effective tools when it comes to making perfect webinar presentations.