Top 3 Free Screen Sharing Software Recommended
Screen sharing is owned by Apple.Inc, and is a VNC client. It is part of Mac OS X v10.5. It enables remote observance or controlling of any Macintosh software on local networks that have been activated for screen sharing. It can also be used over iChat. screen sharing is a VNC client and enables it to control all computers running on VNC servers if the IP address of the target computer is known and accessible. It is a simple way to collaborate people around the globe. Free screen sharing software enable people to have online meetings, trainings and get remote support. One is also able to open free accounts for personal and business use.
Screen sharing is beneficial in that it is effective, and saves times. One doesn't need to travel to have an appointment. You only need to share a screen to have the appointment done. It also enables faster learning than when it would have been done over the email or over the phone. There are many free screen sharing software we have outlined the best three for you.
join.me
join.me free screen sharing software enables you to share your screen for free using your computer or even mobile phone. It is good in video conferencing. It is simple and easy and their wells rounded to enable you meet face to face from any time anywhere. It's easy to tart or join using your desktop or iOS 9 enabled devices. It enables people to meet for free even in a group of five. Making it suitable for business people. It has dial in numbers through the computer or video calling feature making it possible for al to join in conversations. The good thing about this is that even Google Chrome users can join a video call without having to download anything. It also helps audio conferencing for all that enable members to call from about 24 time zones 24/7.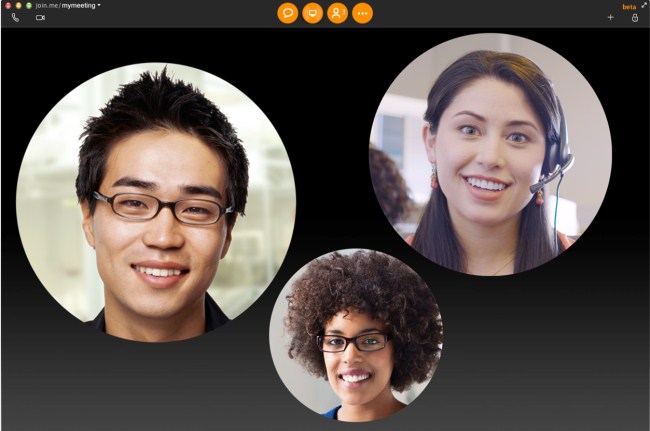 ezTalks Meetings
This screen sharing software enables one to make calls and have virtual meetings with people in different locations as if you were talking live with them. It is the leading free screen sharing software in professional video conferencing. It gives a platform for one to one, many to many or one to a larger group of people and even many to many voice calls. It has a free plan that enables 100 participants in a video meeting. It has features such as file and content sharing, an innovative whiteboard, private chats, group chats. This video conferencing software is useful for companies. ezTalks also offers tips to users on news and information about webinar, web conferencing, and video conferencing among many other others. These tips enable people to have effective communication and collaboration. This increases its competitiveness among other free conferencing software. It also dedicated to what they do to provide services that are satisfactory. They also offer step to step instructions and other valuable information.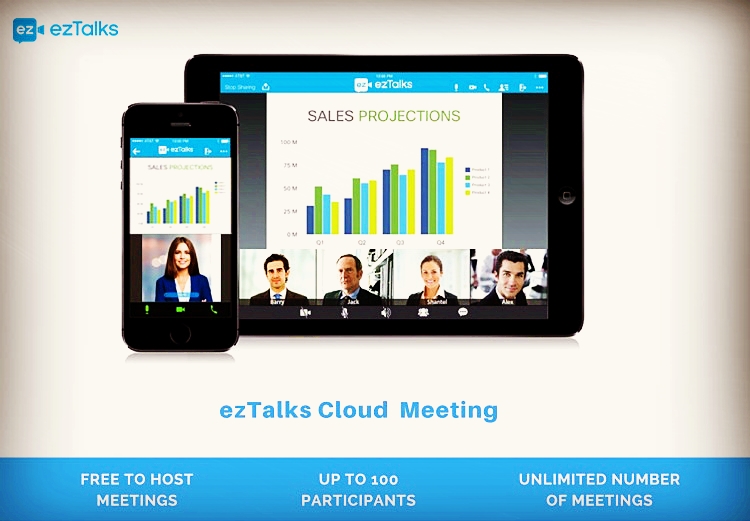 GoToMeeting
This free online meeting software is made and promoted by online services. It enables desktop sharing video conferencing and online meetings. This helps the users to meet with their customers, other computer users, and clients through the internet, quick and easily. Its transmission is secure. It is encrypted with passwords. It enables up to 3 clients at a time. It has a web audio which is free and users can have click meetings even to Google chrome users.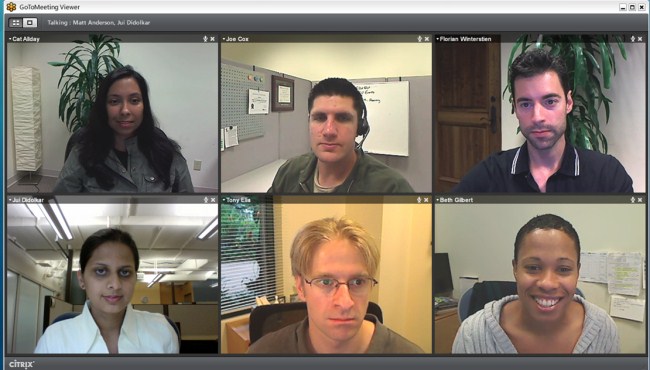 Conclusion
It is important to research widely before installing any free sharing tool. Making comparisons and chose any screen sharing free software services. For web conferencing chose software that will enable you hold meeting easily without much hustle. This will help you save on time and even money. Free screen sharing tools are effective in today modern world. You don't have to travel far for appointments whereas you can do it on your computer. When choosing to have these screens sharing software, consider your clients. If the system works for them too, then you can have it. Look for reviews from other people and learn of their experience in using the various free screen sharing software.