How ezTalks Video Conferencing Solutions Improve Quality of Healthcare
ezTalks is known by its brilliant video conferencing solutions. The Hong Kong-based giant has provided its services for more than six years and has co-joined virtualization,management of mobility and networking solutions to different entities. ezTalks have formed partnership with the healthcare departments across the world. The use of video conferencing by different medical practitioners has seen a lot of positive results in the provision of healthcare. Communication between doctors together with doctors and patients have been elevated. Below are ways in which ezTalks video conferencing solutions have greatly improved the quality of healthcare.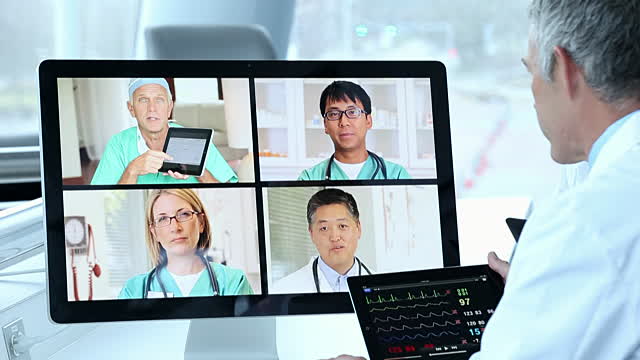 • Patients access to specialists has increased
The level of health care and quality has improved with the healthcare video collaboration with ezTalks video conferencing solutions. This is because,trauma specialists,are now easily accessed. Therefore,patients do not have to travel to other countries in search of the specialists.
• Increased deliveries of healthcare treatment
Hospitals have created a central monitoring station which is remote to each hospital in their systems. This has transformed how ICU care is delivered. The vitals and organs of patients can be constantly monitored from a central console. In cases where patients are ready for step down unit,staff can call codes and start treatment orders.
• Reduced number of patient transfers
With healthcare video conferencing,hospitals can now retain their patients. This is because specialists can be accessed to provide services to the patients on ongoing care. At the end,the hospitals benefit since they also generate and retain the generated revenue. Before,the collaboration of ezTalks video conferencing solutions to healthcare,patients were asked to seek the specialists from other different hospitals.
• Recruitment of top doctors
Healthcare video conferencing has been used to ease the burden of hiring physicians. This saves a lot of time and cost incurred during interviews and conducting the recruitment process.
• Achieving acquisition strategies below budget
Health facilities have been able to add equipment to their facilities without incurring transport costs. This is because they do not necessarily require travel so as to acquire the equipment. Health video conferencing has made it easier for them.
• Recruitment and training of more nurses
The most essential staff in a health facility is nurses. However,many hospitals report shortage of nurses. Health care video conferencing has helped addressing the problem. It has been used to train more nurses.
• Improving training of ongoing staff
Healthcare video conferencing has also been used as a tool to train the staff already working in the hospital. Staff retrained in much larger groups on issues such as hospital policies,health benefits and also compliance. Similarly,new information is easily disseminated across the departments.
• Reduced meeting overload
The collaboration of ezTalks video conferencing solutions to health care has led to the smooth running of scheduled management and staff meetings. Such meetings have been conducted through video conferencing. The inefficiencies of having a staff manager and other residents traveling for long hours to a meeting have been reduced. Similarly patient's health care has been increasing since there is minimal staff absenteeism.
• Green initiatives have been met
Healthcare video conferencing has played a big role in maintaining the environmental objectives of various hospitals. This is because video conferencing reduces amount of travel and any other associated carbon footprint.
• Increased cooperation among hospitals and healthcare institutions
Using the healthcare video conference has ensured a mutual existence between hospitals and healthcare institutions within countries and also around the world. Operations have been reduced,sharing of medical resources enhanced and also exchanges and cooperation between which has ensured efficient service deliveries.
• Remote view and emulated surgery
To help young doctors improve their surgical experiences,healthcare video conferencing has made it easier to conduct emulated surgeries. It is not allowed to have all interns at an operating room. Therefore,surgeries should be conducted in video conference,allowing interns to view and engage the surgeons through questions.
ezTalks video conferencing solution has improved the operations in hospitals and all other health facilities. This is because video health care has made it easy to access medical services. In cases of large urban hospitals,or the rural facilities,video healthcare has addressed managerial,educational and other patient challenges. There is secure telehealth video conferencing software available for all patients who are wishing to have secure video conferencing. This software is accessible to all patients. Each hospital should ensure their patients download the software so as to access various services.