How to Do Webinar Surveys and Polls Effectively?
After you have been through with preparing and presenting a webinar, you will be curious to know how the audience took your message. Did they benefit from what you offered them and if not, what was the missing ingredient? Knowing the answers to such questions following a webinar is the reason for webinar surveys and polls.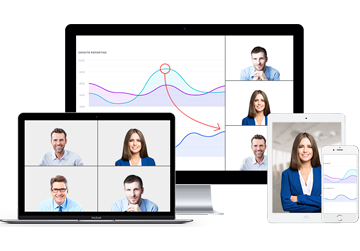 ezTalks - Best Free Webinar Tool
Free for up to 100 Participants
Fluent Group Video/Audio/IM Chat
Screen Sharing and Whiteboard
Webinar Polling and Recording
Webinar Custom Branding
Sign Up Free Now
Conducting a webinar evaluation survey with webinar feedback survey questions is a good means to know exactly how your webinar was perceived by the audience and if they took it on a positive note. It also aims at getting to gauge your level of performance from the responses and comments that arise from the audience. You might have put in too much of an effort in certain parts of the presentation while ignoring others, a flaw that will be very hard to notice, even during the survey.
However, the information and figures from the answers flowing in are more than enough to understand the mindset of the audience. Here are some tips for doing polls and surveys for webinars effectively I want to share after I learned something from many sample webinar survey questions and my practical webinar evaluation survey experience.
1. Be Straightforward with Webinar PollQuestions
Asking the correct webinar survey questions and phrasing them in a way that encourages straight answers is an excellent way to get the most honest, accurate and clear responses in your post-webinar survey. The genuineness of the answers will depend on the accuracy of the webinar poll questions and handling all that you prepare to ask with care ensures that you get the best answers.
2. Choosing the Best Webinar Software
The software is useful in aggregating the information from different sources and giving you an accurate presentation of the users' comments and responses. Using the best webinar software like ezTalks webinar for polls and webinars is the most effective way of getting to know the general response and attitude of the audience to your webinar after they have gone over it. ezTalks webinar enables the webinar host to do webinar polls and surveys during or after the webinar, which make it very easy to get audience's feedback about the webinar. Besides, ezTalks Webinar has a live chat feature including interactive video chat,  audio chat and instant messaging for real-time communication, which allows users to do webinar evaluation surveys in multiple interactive ways.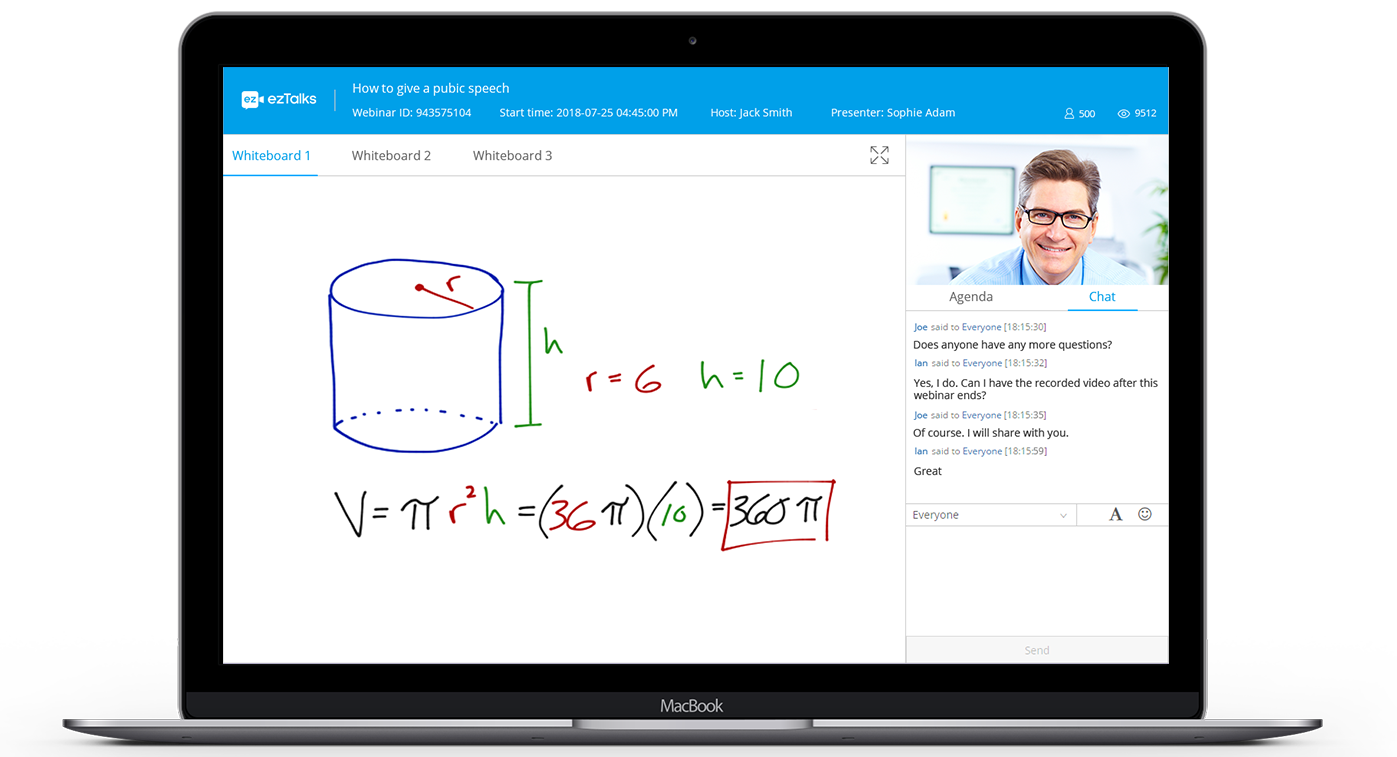 3. Get the Webinar Survey Questions to All participants
There is a way that you can use to send the survey link to all your participants after you are through with preparing it and this ensures that you get answers from as many points of views as possible. It is also in good spirit to have all your webinar poll questions aimed at knowing their feelings about your webinar and not just to provide some basic details. Webinar survey questions should also be passively and friendly phrased to get the most honest answers from the audience and the poll questions should be short, brief and to the point.
4. Design a Good Questionnaire
Your webinar poll questions should be very brief, straight to the point and also easy enough to be comprehended according to many good webinar survey questions examples. A good questionnaire does not ask for many details and in situations where the figures are enough, designing a multiple choice survey makes it easy to get the best statistics. This information is then collated to form a chart that enables one to visualize how the audience feels about the webinar. You can also gauge the likelihood of a repeat visit from the poll itself which makes you better prepared to make an even better presentation in your upcoming webinar.
5. Be Immediate About Handing in the Survey
In order to get the freshest answers and responses from your webinar attendants, you should give them the survey a little after the webinar. This is to ensure that they get the freshest answers and this is a clear reflection of their honest opinion about the benefits, advantages, and disadvantages they have noticed about your webinar. This is useful information for improvement and will serve as a way of giving your audience better presentations and summarized details in the next webinars. Any delays with the poll will find the audience bored and starting to forget some of the useful comments they might have added had the poll come in fresh and ready to be filled.
6. Shorten Your Webinar Survey Questions
The poll needs to be clear, direct and straight to the point which in many situations, requires that you have phrased questions in a way that is related to the webinar. This makes them draw from the experience in the webinar and give out answers that are accurately targeted. Short webinar questions will also be easier to fill in and the answers will be easier to collate and get the means of their opinion. The short length of your poll questions also makes for comfortable filling in of the poll survey and your audience will appreciate the little intrusion. They will also be more willing to part with the truth when it is a simple questionnaire that has not been lengthened hence not stressful to fill. Additionally, you will find the short questions easy to answer and this means you have the results back in no time.
Conclusion
In conclusion, webinar surveys and polls give the presenter an opportunity to find out how well the webinar went and whether the participants were happy about it. With the tips provided above, you will find the whole exercise very easy to undertake and your audience will be more useful in your endeavor. ezTalks webinar is the best webinar software that has poll tools that ensures you have figures to work with on brushing up on your next presentation and how to deliver more benefits to your audience.