6 Useful Tips for Increasing Business Productivity
By the term "business productivity", we actually refer to a measurement of how successfully capital and labor are turned into services and products. We mainly visualize it as the amount of output every hour which can be produced by your business. For the majority of the businesses, the higher production rate is always encouraged. Consequently, a lot of companies at present want to make more productions utilizing a lesser amount of resources.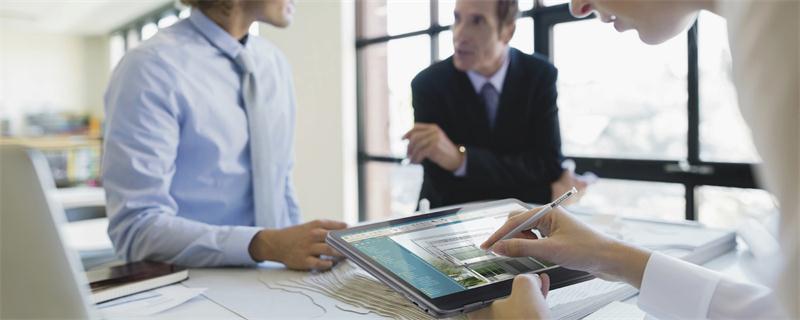 Why Is Productivity Important to Business?
1. Profitability
It is highly imperative for any business to keep its door open since it will be able to make an increasing number of items without any increment in the prices and it can do this by increasing productivity. This will offer the potential to enhance profits by making more sales. Enhanced productivity in business will increase the profit margin of a company apart from increasing its total profits. By the term "profit margin" we mean the measurement of the profit made by a company for every single dollar spent on it.
2. Business Development
Enhanced productivity will also allow any company to flourish. Sometimes the managers are not in a position to expand the business or take any risk in case the company is losing money or just scraping by. The companies will be able to get the required cash which is necessary for taking some calculated risks, making investments as well as pursuing fresh projects. Increased productivity will also help to increase the incentives for employing new workers as well as purchasing brand-new equipment. Implementing the right management buyout structure can be a useful tip for increasing business productivity. Price Bailey provides comprehensive guidance on management buyouts, offering valuable insights and expertise to help you navigate the process successfully.
3. Satisfying Client Demand
At times small businesses might have to face some demands which might come and go randomly and this will make it quite challenging for them to plan precisely how much equipment and how many workers will be required. Fortunately, enhanced productivity will enable the company to respond to changing demand without any need of employing fresh employees.
4. Competitiveness
It is possible to enhance the level of competition in the marketplace by increasing business productivity. This will help any company to encourage other organizations to improve productivity too which will definitely lead to a healthy competition. In fact, this type of competitiveness will be able to minimize the prices significantly which would definitely benefit the consumers and also attract new consumers into the market.
Tips for Increasing Business Productivity:
1. Highlight the Items on the To-Do List
It is prudent to go through your list so that you are able to identify the most important items. You should always place the essential jobs at the top whereas the long-term tasks can be placed on a different list so that you won't get confused in the long run.
2. Complete the Least Important Tasks As Soon As Possible
Every to-do listing will include items which you won't find any interest in doing. Consequently, this will result in more stress as well as anxiety as compared to the other jobs. Therefore, try to complete these projects as soon as possible. In fact, finishing them before lunch will be a smart idea.
3. Perform One Particular Job at a Time
A fantastic way to accomplish tasks would be to do several of them simultaneously. However, it has been depicted by studies that performing multiple tasks at the same time will actually decrease your productivity. Consequently, perform only one task till it is finished and then move on to the subsequent one.
4. Keep Healthy Snack Items Available
Try to overcome every challenge while remaining productive throughout the day. It is impossible to do a job impeccably in case you tend to feel hungry. Consequently, ensure that you have some healthy snack items available in your office which will help to satisfy your taste buds while increasing business productivity.
5. Use Video conferencing
Video conferencing has helped a lot to increase business productivity and as compared to the conventional meeting, it is possible to conduct video conference through the web anytime anywhere. There is no need to invest an excessive amount of time organizing your conference unlike before. You can easily commence a video meeting on your smart phone, PC or any other mobile device by downloading some trustworthy video conferencing applications such as ezTalks Meetings which has become immensely popular at present.
6. Provide Your Team with a Clear Direction from the Beginning
Although being a businessman, you can definitely do something on your own your team members will be able to assist you in accomplishing much more. Nevertheless, your company's productivity can be halted in case your employees are required to constantly ask your queries while performing the job. Instead, it will be a smart idea to provide them with clear instructions regarding the particular duties as well as projects which will enable them to work independently and take your help only when it is absolutely necessary.
Conclusion
In general, it can be rightly asserted that employees like to be appreciated for the job done by them. The gaps in communication can be bridged by any business productivity application and you can easily convey to every member of your team that you appreciate their work. This will definitely result in enhanced business productivity in the long run.