Top 5 Alternatives to Hangout Dialer
This is the world of technology. Technologies have made life easier than ever. New apps are being introduced to improve the quality of life and to access the services easily from any convenient places at an affordable price. You will find many apps for the communication or collaboration, Hangout Dialer is one of them. Although it is considered one of the best available apps for communication, still, it needs improvements in a few areas to meet user's unique needs.
What is Hangout Dialer?
Hangout Dialer enables the users to make calls within Hangouts. The problem with this app is that it cannot function alone. Yes, you will be able to answer your calls to your carrier number in the Hangouts. You can call anywhere across the globe from your Hangout apps. Moreover, most of the calls to the Canada and USA will be free of charge. For this, you need to install the Hangout Dialer in the Hangouts app. After the installation, you can access voice calling.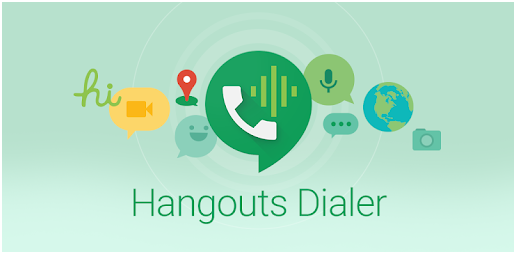 As mentioned earlier, the app needs some improvements in a few areas. There will be inconsistency on different platforms. It is not independent and cannot function alone. You cannot get the voice calling. It might be best for Google tools, but might not be ideal for other platforms. If you are looking for a better option, you should consider alternatives.
Five Alternatives to Hangout Dialer
1.ezTalks Meetings
ezTalks Meetings is one of the popular names for online collaborations. It offers both the paid and free services. Even the free service comes with many advanced features including meeting with up to 100 participants that you might not expect from any other online collaboration tool.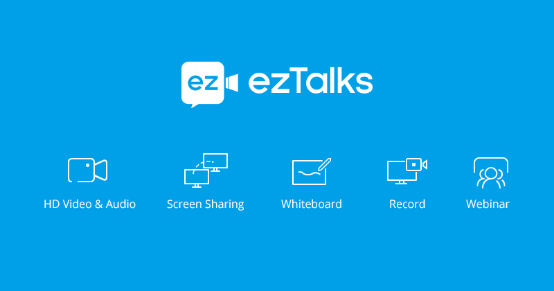 ezTalks Meetings is a professional collaboration tool compatible with iPhone, Mac, Android, and iPad. It can be a great option for both the startup companies and established ones. If you are a startup company, you can go with the free version that will enable you to start a meeting with up to 100 participants. For the established companies, there will be the paid version. You will be able to start a meeting with up to 500 participants and even more.
Besides, it will enable you to send an invitation to a party even if the party does not have an account. The process will be hassle-free. You can send the invitation through email. You will also love the high-quality videos and audios. Some of the key features of this tool are interactive whiteboard tool, private and group chat, meeting schedule and telephone join-in. In fact, you can record and playback later to know about the meeting and to access the outcome.
2.WhatsApp
WhatsApp is very popular nowadays. You can say that is a household name that used both for the personal and professional purposes. It is another alternative to the Hangout Dialer. But still, it has some drawbacks. You can use it to exchange the messages, video calls, images, voice calls, and even the files. It is free and can offer a number of benefits. You can easily create groups. But it is specially designed for the mobile devices, tablets, and smartphones. However, it is considered useful only in the respect of personal and social contacts. It might not be the best option for the professional meetings.
3.Google Hangouts
Google Hangouts will enable you to chat over video, VoIP calls, and texts. You can also start a group chat with a family and friends. There will be paid and free versions. You can start a group chat with 10 persons with the free version. You can make calls to the USA and Canada at a lower price. It is an independent app and comes with many improved features including voice calls, HD video calls, screen sharing, and intelligent muting.
4.Skype
Skype offers free calls regardless of location. You can use this app to communicate with your family, colleagues, and friends at no cost or low cost. Some of the key features of Skye are that video calling, voicemail, instant messaging, and group video calls.
5.Zoom
Zoom is a video conferencing platform that offers high-definition video and audio conferencing. It will enable the users to share screens, annotate collaboratively, and record conferences. Some of the key features are HD video and voice, dual stream, host controls, desktop and application sharing, and instant meetings. It offers both the free and paid versions.
Conclusion
All these collaboration tools have some specific features. These are designed to meet the specific needs of the users. But if you are looking for the best one, ezTalks Meetings is my recommendation. It is a developed collaboration tool popular in all types of the businesses. The best part is that the free version enables you to start a meeting with up to 100 participants. Besides, you can get the real-time solution and can record the meetings. Even if you consider the paid version, you will not have to spend more.