8 Group Video Call Apps Comparison
Video calling is a significant part of the internet culture. It is an amazing way to connect with people no matter where they are, be it for personal or business reasons. Not only can you video call and chat with one person at a time, but there are many apps that allow you to video conference with quite a few people together, and this can prove to be immensely beneficial for businesses that have their team members in different parts of the world. The best way to group video call is by using the best group video call app. But how do you find the best? If this is what you are now wondering then the below-given list of the 8 most popular group video call apps certainly will prove to be of help.
1.  ezTalks Group Video Call
ezTalks Cloud Meeting is becoming more and more popular as the best group video call app and is being used for business as well as personal reasons. This tool offers the best services at very nominal rates. If you are interested in highly professional group video calling, then ezTalks is your best choice without a doubt. The video resolution of ezTalks is adjustable and even if you have a bad internet connection you still will enjoy perfect video calling. You can opt for its free version, wherein you can invite up to 100 people for a video conference, but if you want to invite more people, up to 500, then you need to spend a small amount and enjoy the most amazing services ever.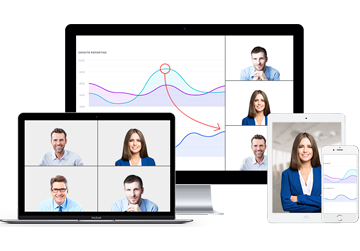 Free Group Video Chat App
Free for up to 100 Participants
One-click to Join In
HD Video and Audio
Up to 25 Video Streams
Recording and Playback
Sign Up Free Now
2. Google Hangouts Group Video Call
Google Hangouts has a very easy group video calling option for up to 10 people. Using your Google account you can join from your tablet, smartphone, or computer. If you use the right equipment you can receive and send 720p HD video hangouts. You simply need to share a permanent link via Google Plus or email so that others can join you in your video hangout. To enjoy video Hangouts on your Android or iOS device you will need to install the Google Hangouts app, select the contacts, and start your group video call.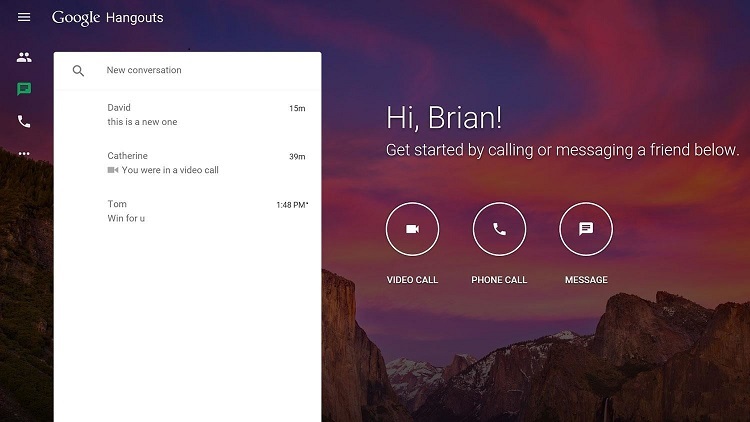 3. Whatsapp Group Video Call
Whatsapp, ever since it was launched has become immensely popular all over the world. People loved the way it allowed them to get connected with one another over chat and voice calls. Then the video call feature was introduced, and this made Whatsapp all the more popular. Being able to chat with near ones that too free of cost, was certainly a big deal for one and all. Whatsapp video call is very easy to use, you simply need to open the chat window of the person you wish to call, then there are two options, one is a phone, clicking on which you will be able to make a voice call, and the other is video, tapping on which you will be able to make a video call. However, if you want to make a group video call then you will also have to download a free app known as "Booyah". Once you complete downloading this app you can then group video call anyone present on your whatsapp list.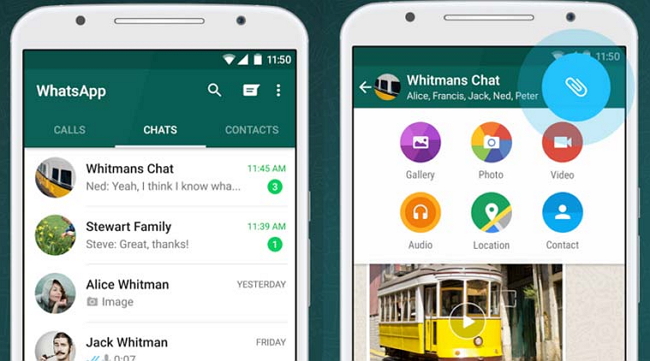 4. FaceTime Group Video Call
FaceTime is great video group chat software. Though it was supported by MAC and iPhone only, owing to the increasing demand of video chatting, it has now been made available to Windows as well. Using FaceTime you will get to enjoy a full-screen video calling, and you may use its mute button when required. This will help prevent the users listen to your voice when you do not want to during a video call.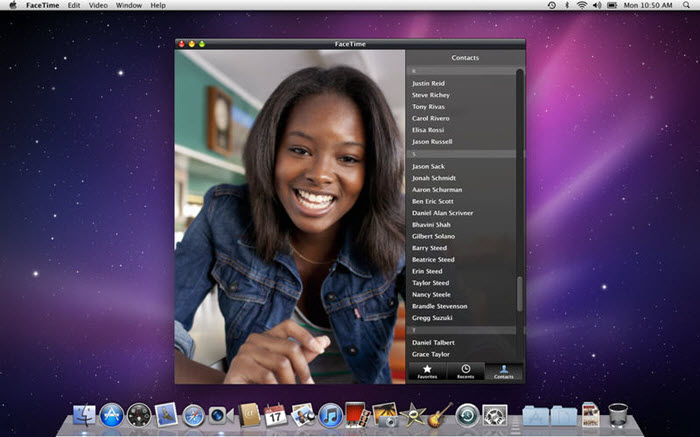 5. Viber Group Video Call
Earlier users would have to use their desktop platform to enjoy making video calls on Viber. If one would use their Android or iOS devices they could only send text messages or make voice calls. However, now anyone with iPhone or Android devices can make free video calls to anyone who also has the Viber app installed. You can be sure of enjoying very high-quality video calling, and users can also send various stickers to the other participants while chatting. You simply need to sign up using your mobile phone number and then you can enjoy these interesting features.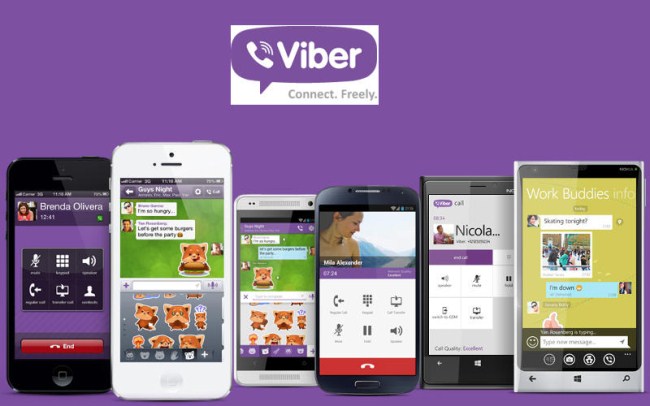 6. WeChat Group Video Call
WeChat, to attract more people has offered new features to its iOS and Android users. Its free group video chat will allow users to audio and video chat with 9 other people, and at the same time post notices or messages in the group. When you send a request the user can either decline or accept it. Furthermore, there is an option to turn the video off anytime, and then continue with group audio call only.
7.Facebook Messenger Group Video Call
Almost all of us have our profiles on Facebook. We use it to keep people updated about our day to day lives, we also use it to make voice and video calls. But do you know Facebook also allows you to enjoy a group video call facility? By default, you can chat and see the faces of 6 people, but you can actually add up to 50 people any time during the call. To enjoy using this service, you just need to add people to a group conversation in Facebook Messenger, and after that tap on the video icon, and all the members will be notified about your video call request.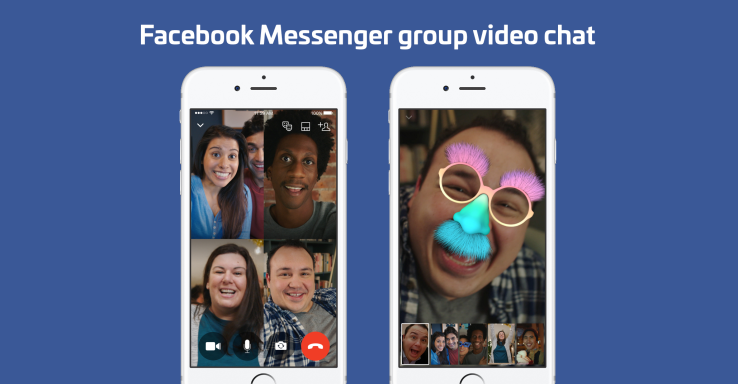 8. Tango Group Video Call
Tango, together with being a good messaging app, also allows you to enjoy great video calling, and that too free of cost. It works on tablets and smartphones so you can video call anyone, anywhere in the world, whenever you want to. While video calling you can also send stickers, play games, and add filters, and thus have a great experience. Be it your roommates, friends, family, or colleagues, you can stay connected with any group of people with Tango.
Conclusion
Group video calling indeed has made things a lot easier for one and all. Now you can hold conferences, just chit chat with your entire family, or even plan surprise birthday parties with your friends even if all of you are not present at the same place. So, download either of the group video call apps and start enjoying the amazing features. High-speed File Transfer